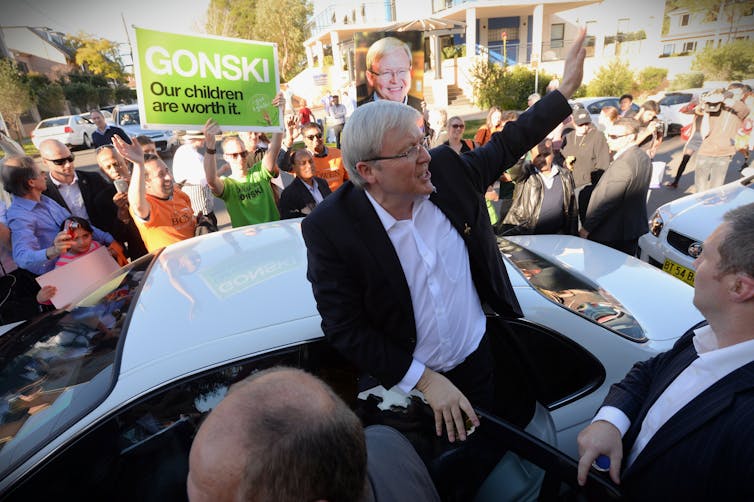 As it enters the campaign's middle week desperately needing to make a big leap forward, Labor is shifting its focus to health and throwing everything into its negative pitch against Tony Abbott.
Trying to punch home the message that Abbott will be a huge threat to health and education programs, Kevin Rudd has no intention of being deterred by the fact-checkers' finding that the alleged $70 billion Coalition total funding hole is an exaggeration. The PM repeated the figure time and again today.
Health has a double advantage for Labor. It comes high in people's concerns (after the economy) when they are asked what will influence their vote. And Labor has a record of being historically regarded by voters as the better party to deal with it.
But there has been considerable convergence on health policy in recent years.
In 2007 Rudd campaigned hard on health and hospitals, promising a national takeover if he could not get states' co-operation for a reform plan. In government he ran into great difficulty; in the process he became diverted by a national tour of hospitals in early 2010 that distracted him from other important issues. It was Julia Gillard who "landed" a hospitals agreement, albeit modified from the original plan.
Abbott as health minister at one stage favoured the Commonwealth taking over hospitals – his ambitions going way further than John Howard would countenance. But he's long ago backed off that.
Currently, there is bipartisan support for the present system of "activity" funding (where the Commonwealth pays its share of the growth in the cost for services on the basis of an "efficient price"), and on the devolution of more autonomy on hospitals to local communities.
On primary health care, there's been an argument, with the Coalition opposed to GP super clinics (for which the government provides capital costs) and saying it would re-examine Medicare Locals (which help co-ordinate a range of medical, hospital and ancillary health services).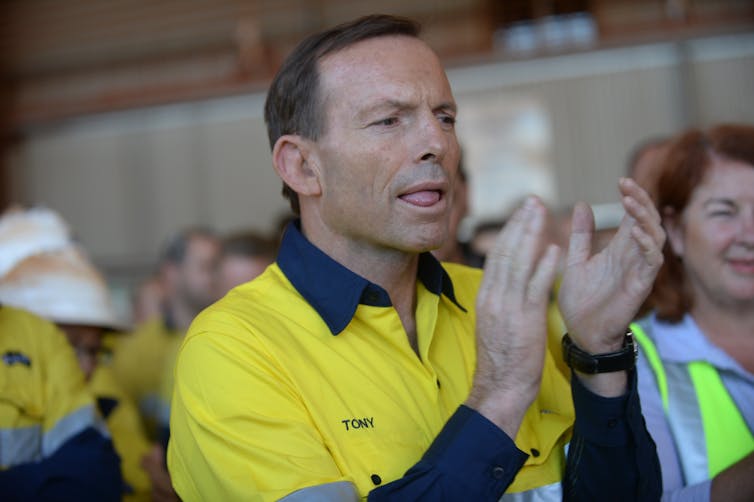 A philosophic difference exists on private health insurance - the Coalition would like to abolish Labor's means test on the rebate. But lack of funds makes for common policy for the foreseeable future. The Coalition says any restoration would have to wait for the budget to be in better shape - and that won't be soon.
The Coalition's health policy will be out soon. But it doesn't want to make health a campaign issue (just like it didn't want education a battleground, hence its capitulation on Gonski). Spokesman Peter Dutton has been near invisible.
Rudd was today out with $357 million for hospitals and health services around the country.
But his strongest message was negative, seeking to raise the spectre not just of deep cuts to health but of the economy going backwards as well. "If Mr Abbott proceeds with his $70 billion worth of cuts – and we can only assume he will – he runs a grave risk in 2014, if he is elected, of throwing this economy into recession".
Addressing a rally today of health workers and ALP supporters, Rudd dwelt on the cuts Abbott made as health minister and what he would do if he became prime minister.
While the $70 billion is an exaggeration, Abbott has some big spending, highlighted with the formal announcement of his generous paid parental leave scheme which, while not starting until July 1 2015, will still cost a net extra $6.1 billion over the forward estimates.
The opposition rests the scheme heavily on the argument that this is an economic measure. "Of the 34 countries in the Organisation for Economic Co-operation and Development (OECD), 33 offer paid parental leave schemes. Of these 33 countries, Australia is one of only two that fails to pay leave based on a replacement wage", the policy document says.
"By offering only minimum wage, Australia is left economically behind its major OECD competitors. Due to this, we risk the productivity gains that come from greater participation by women in the paid workforce. … Paid parental leave is an economic driver and should be a workforce entitlement, not a welfare payment".
The scheme has long been controversial within the Coalition, with both dries and some Nationals critical – the dries on philosophical grounds and the Nationals because few of their constituents will benefit.
But as Abbott says "I am a convert. That is why I have a convert's zeal on this". Pity conversion carries such a big price tag.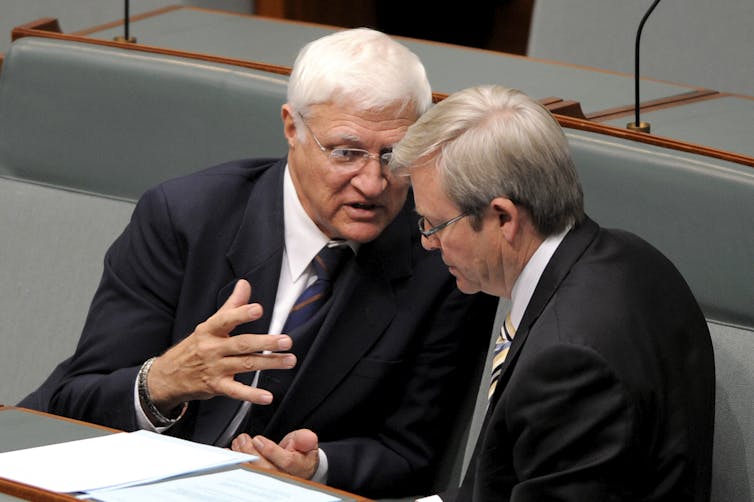 POSTSCRIPT: The friendship between Kevin Rudd and Bob Katter has yielded mutual dividends. Labor has given its preferences in the Senate to the Greens in all states except Queensland where they are going to Katter's KAP party. The deal involved KAP preferencing Labor in several lower house seats.
Selecting between a right-leaning Senate candidate and a left- leaning one, Labor chose the former.
Rudd told reporters on Friday: "Bob, for reasons which many of you may find odd, has been a longstanding friend of mine". While no doubt calculations of self-interest were involved on both the ALP and KAP sides, it's a fair bet the Rudd-Katter closeness smoothed the way.