The biennial Commonwealth Heads of Government Meeting (CHOGM) has concluded for 2011 in Perth.
The customary communique to accompany the end of the conference has been released and is available here.
Where does the document sit between motherhood statements and something with bite? What is the worth of CHOGM? Here are a range of views:
David Mickler, Lecturer in International Relations, University of Melbourne
Despite recognition in the CHOGM 2011 communique that the organisation needs to remain vigilant against the persistent threat of its own irrelevance, the communique on paper does reflect important elements of the international agenda, particularly some key priorities of African states — which at 19 members comprise the largest regional bloc within the Commonwealth.
This is also partly a product of Australia — as CHOGM 2011 host and an increasingly activist middle power under Kevin Rudd's approach to foreign policy — taking seriously these issues on its own agenda and recognizing how multilateral fora like CHOGM can further facilitate Australia's own international engagements.
The Rudd/Gillard Labor governments have been particularly interested in promoting and pursuing 'new engagement' with Africa as part of their general desire for Australia to play a more significant role on the global stage. This translates into seeking the votes of African states for Canberra's UN Security Council bid and allocating increasing amounts of Australian ODA to Africa in line with Labor's commitment to enhance global Official Development Assistance (ODA) spending to 0.5 per cent of Gross National Income (GNI) by 2015-16.
But the Australian government is also interested in using its own expertise and position to help African countries develop their emerging resource sectors and in turn promote the interests of the 230-and-growing Australian resources companies on the continent, who have already collectively invested $24 billion in that sector.
The CHOGM communique itself calls for "more effective natural resources management through greater transparency and better governance". This reflects a desire by African governments to effectively utilise their natural resources for national development, including through foreign investment and expertise, while mitigating the foreign exploitation and corruption that has characterized their history.
In turn, the Australian Government announced just prior to CHOGM that it would pilot implementation of the global regulatory Extractive Industries Transparency Initiative (EITI), which the communique encouraged all members to do, and that it would be establishing in WA the International Mining for Development Centre to complement is existing scholarship schemes for training African students and officials in mining governance and technical skills.
The communique also notes the adoption by the CHOGM delegates of the Perth Declaration on Food Security Principals, which coincided with Gillard announcing that Australia would establish the Canberra-based Australian International Centre for Food Security. Food security is a crucial issue for Africa in the face of vast uncultivated but fertile land, the effects of climate change on the agricultural sector, and the acute famine currently devastating the Horn of Africa.
As such, despite the challenges of reform and relevance, and questions about the organisation's willingness and capacity to defend democracy and human rights within its membership, the CHOGM communique also reflects substantive issues of concern to its majority African membership. In turn, this facilitates further Australian engagement with the continent as Canberra increasingly 'looks West' in its foreign policy.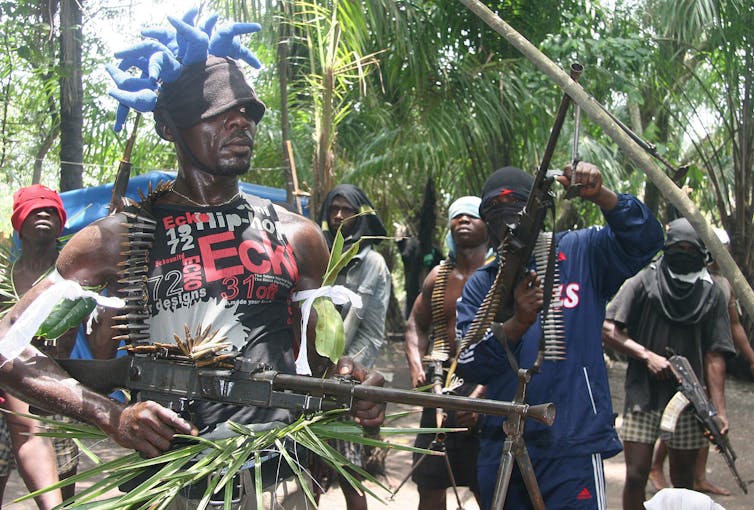 Craig Mark, Lecturer, Department of Modern History, Politics & International Relations, Macquarie University
The communique reflects the limitations of any International Government Organisation (IGO) - it can only achieve what its members want & allow it to do, something acknowledged by Prime Minister Julia Gillard in her comments on release of the communique. So it is very much a modest compromise, a limited consensus statement.
The extent of this limitation can be seen in that only 42 of the 106 recommendations made by the Commonwealth Eminent Persons Group (including former Chief Justice Michael Kirby) have been adopted - and it will remain to be seen how many of these will end up being effectively implemented. Eleven recommendations were deemed 'inappropriate for adoption' - including decriminalisation of homosexuality, strongly opposed by numerous African states, especially Uganda and Kenya.
Another key recommendation, for a Commonwealth Commissioner for Human Rights, Democracy and Law, was blocked by a number of states, including South Africa, India, and Sri Lanka, reflecting the difficulty of tackling human rights in general within the Commonwealth. The controversy over Sri Lanka's culpability for war crimes, committed in its prosecution of the civil war against the Tamil Tiger rebels, concluded in 2009, was a stark illustration of how ineffective the Commonwealth is, at upholding universal standards of human rights among its members.
This contrasts with other recommendations that were adopted, including those which urged members to adhere to universal standards of international human rights law, encapsulated in a 'Charter of the Commonwealth'; and urging that Fiji, currently suspended from the Commonwealth, immediately return to democratic rule. The Commonwealth Ministerial Action Group, the rotating nine-member body of Foreign Ministers was slated for ongoing reform, committing the Commonwealth to more 'talks about talks'.
More positively, various recommendations promoted support for improved food security, greater action on climate change, support for the Millennium Development Goals, commitment to free trade, including an African Free Trade Area, and urging conclusion of the Doha round of the WTO; support for greater gender equity, and support for arms control, counter-terrorism, action against people smuggling, and anti-piracy operations. The prospect of South Sudan joining the Commonwealth was raised, and potentially for Zimbabwe to return to full Commonwealth participation.
Therefore, while some encouraging diplomatic action and commitments to values of human rights, democracy, and sustainable development are encapsulated in the communique, the harsher realities of national self-interest being exercised by some states substantially compromises the higher ideals the Commonwealth is meant to espouse.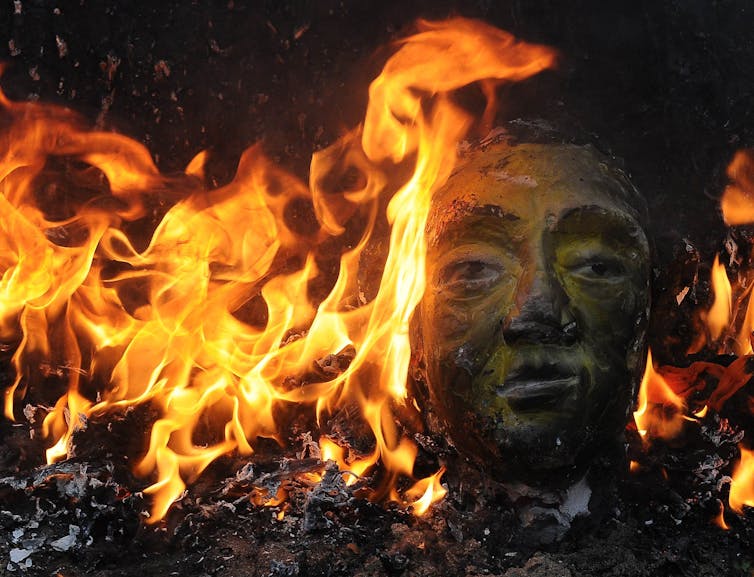 Mark Rolfe, Lecturer School of Social Sciences and International Studies, University of New South Wales
The Commonwealth is always this sort of precarious entity. It doesn't have treaty obligations that set out what countries must do. It relies on cooperation and in a sense its best weapon is publicity and moral suasion.
So you look through the communique and quite a number of times it's just endorsing things that are going on elsewhere, such as the resolution of Cyprus and the conflict between Belize and Guatemala, and also there are also easy options - the endorsement of [cloud-computing, social networking platform] Commonwealth Connects and other methods for increasing the small-scale connections between people in Commonwealth countries.
So a lot of things are easy to do and easy to agree upon.
The main thing that of course was discussed in the media was this idea of a commissioner for democracy and a charter. Well, that's not been agreed upon. India and Sri Lanka in particular - as well as sections of Africa - were opposing this.
India's been insisting that it will just duplicate things that are happening elsewhere, such as UN charters and other UN organisations. Hence you see the reference through the communique to the UN, endorsing what the UN is doing in a number of areas.
Given the parameters within which the Commonwealth works, they've kicked some of these things off to one side - like the Commissioner and specifying what the charter of Commonwealth values will be. They've kicked it off until next year. But they've been able to make slight progress; I don't think it's been a complete negation, or slap in the face to, [Julia] Gillard and [Kevin] Rudd.
Commonwealth countries don't generally like to do that to their hosts. It's a forum for co-operation, and they never know when they might need to get on in the future - but they certainly raise their objections at the time.
You get, therefore, some agreement on enhancing the Commonwealth Ministerial Action Group. One of the criticisms in the past has been the reluctance of the Secretary General to come out and criticise anti-democratic events in the Commonwealth, like Fiji. So you see that they're concerned, and this came out in the Perth declaration a couple of days ago. There was the prelude there to this communique.
There was an agreement to strengthen the Commonwealth Ministers Action Group and the Secretary General. Now, the Eminent Persons Group had a number of recommendations including strengthening the Secretary General and the Commonwealth Ministerial Action Group by saying you must have a set of criteria to jump into the fray about some anti-democratic event happening.
That declaration a couple of days ago set out a number of criteria, so they're making progress. It's not fantastic, media-blowing stuff but at least there's the criteria: suspension or prevention of lawful functioning of parliament; systematic denial of political space; national electoral process seriously flawed, abrogation of rule of law; systematic violation of human rights.
These are things that weren't there before, and hence the secretary-generals in the past didn't come out and make any sort of criticism when they were violated. Now they're getting towards that.
Whether there'll be a bit of footsy played with these sorts of things in the future, we'll see. But at least now there's some adoption of the Eminent Persons Group recommendations.
In fact they say on the second page [of the communique] that they're going to adopt without reservations 30 recommendations. They don't specify which ones but a lot of them have to do with criteria for getting more action by the Secretary General and the Commonwealth Ministerial Action Group.
I think the 30 recommendations that they've accepted are to do with these criteria and with issues of democracy and human rights and law.
My main point here is, yes, the Commissioner didn't get up because of India's objections and Sri Lanka's objections - and I think that has to do with India drawing a line with the past: "Whatever happened in Sri Lanka stays in Sri Lanka; now we'll consider the future."
A Commissioner as well might get too active [for some countries' liking] and might become too much of a cowboy. [The thinking would be that] "If we keep it with the Ministers, they're going to be more diplomatic; they're going to be people we can deal with. But in the future, we'll have more recognition of democracy."
There's also the endorsement of cracking down on boat people, which suits Gillard.
In the communique there's one thing where they say all the governments agree they shouldn't be used as bases for terrorism. Well, there's the contentious issue of Pakistan. Pakistan was saying, 'No, no, no; we're not - as the Americans accuse us - a base for terrorist organisations. The Haqqani network and other Taliban organisations are not elements of our intelligence services. So that's a contentious issue in this communique as well.
There's no mention of homosexuality [gay sex remains a criminal offence in some Commonwealth members including Uganda and Nigeria]. That's being carefully massaged, so to speak: homosexuality ignored; AIDS, well yeah, but within the general discussion of health.
The Dohar Round [of trade negotiations] will be another feather in the Gillard Government cap. They want a bolstering of criticism of failures at Dohar and they got that [mentioned]. Climate change: they got that as well. Food Security: they got that. Consideration of smaller countries in the Commonwealth - that's mentioned in the communique, especially because many South Pacific countries are concerned about climate change and their countries being swamped by the oceans and there was a worry before CHOGM that they would be ignored. So there's something in there for them.
Sri Lanka will be happy [that it was reaffirmed as the host of the 2013 CHOGM despite serious accusations of war crimes levelled at the sitting President]. It puts off Canada's reaction [to threaten a boycott of Sri Lanka's hosting of CHOGM]. It puts off the potential prosecution of the Sri Lankan high commissioner to Australia. It puts off Britain's push, which has been happening under the coalition Government, for a bolstering of the Commonwealth, and that puts it - along with Canada - in potential conflict with Sri Lanka over the war crimes issue.
Those things have been booted off the paddock for future consideration.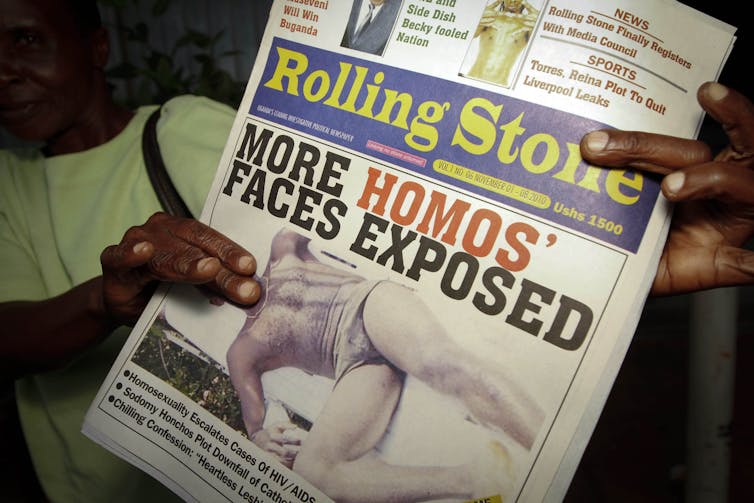 Zareh Ghazarian, Lecturer, School of Political and Social Inquiry, Monash University
Bringing together over 50 heads of government from a diverse range of countries, cultures and socio-economic backgrounds to discuss and agree on collective policies and initiatives is no mean feat. But Commonwealth leaders will have a sense of accomplishment as they return home after CHOGM 2011.
Issues concerning trade and human rights were identified as being of crucial importance before the meetings started, and on some levels CHOGM appears to have made positive steps in these areas.
Committing financial support to eradicate polio was a laudable decision. This promises to enhance the lives of many, especially in some less affluent sections of the Commonwealth.
The decision to speed up the implementation of the objectives outlined in the 2011 UN Political Declaration on AIDS is also another important decision that promises to enhance the health and quality of life around the world. With the Commonwealth's significant size, advances in these areas will make a significant contribution to global health and well-being.
CHOGM's Eminent Persons Group sought to take further action on human rights, especially in terms of establishing a Commonwealth Human Rights Commissioner. This proposal, backed by the UK and Australia, was not adopted.
Instead, CHOGM agreed upon another proposed charter by the Eminent Persons Group. The 'Charter of the Commonwealth' essentially stresses the importance of liberal democratic values in the Commonwealth. Indeed, in this sense liberal democratic values and norms are seen by the Commonwealth to be pillars of economic and political stability.
In terms of domestic politics, CHOGM 2011 appeared to be a bit of a battle between Julia Gillard and Kevin Rudd in terms of vying for media attention. The Prime Minister was criticised for not having curtsied when meeting the Queen, though she did deliver speeches effectively during the week.
Unfortunately CHOGM ended on a low point with the death of three Australian service people in Afghanistan coinciding with the last day of the meetings. For Ms Gillard, CHOGM allowed her to engage in global politics, but with the Qantas situation also taking effect on the last day of the meetings, her focus will firmly be back on domestic politics once the last of the Commonwealth leaders find flights out of the country.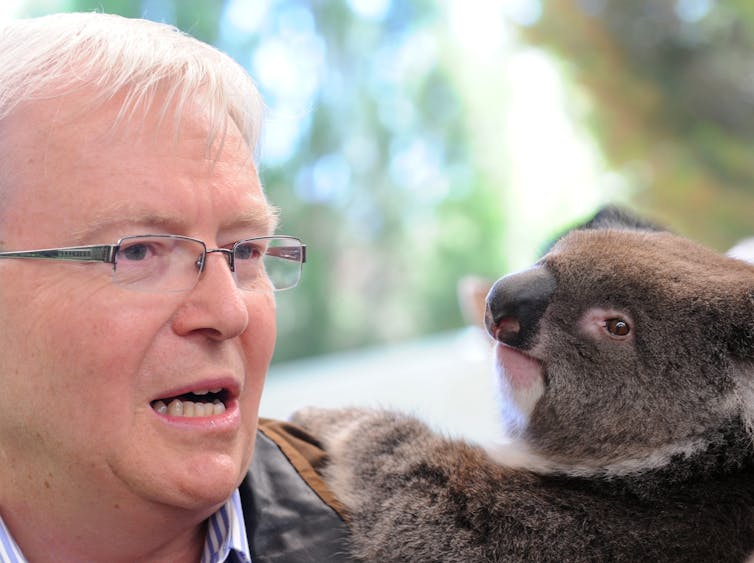 Eva Cox, Research Fellow, Jumbunna Indigenous House of Learning Research, University of Technology, Sydney
It seems like a fairly comprehensive document that can be seen as aspirational. However, as they have not been prepared to put in place the extra position that would affirm a serious effort in human rights, I am doubtful of the actual effects.
Women and girls are there but only in general terms. Are there resources supplied? Will they apply pressure if current laws are discriminatory?
The maintenance of the legitimacy Commonwealth really depends on its being able to take the high moral ground and affirm some greater commitment and activity in implementing ideas of fairness and justice than the UN.
At a very quick flick through, I am not convinced that this is occurring.
So another talk fest?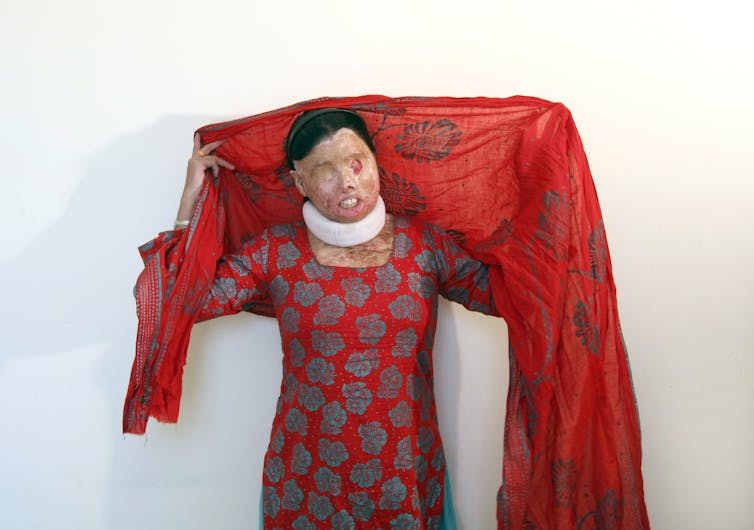 Greg Melleuish, Associate Professor, School of History and Politics, University of Wollongong
Commonwealth is a beautiful word. It implies love, fellowship and cooperation as opposed to force and coercion.
The idea of Commonwealth is very much an expression of the ideals of the Anglosphere as it passed from being the empire on which the sun never set to a collection of independent entities united by its imperial past. In this sense it is a rather odd institution.
It is not a regional grouping nor is it some sort of coherent bloc that has much power to do anything. What binds it together are ideals and the English language rather than power.
I think that this is reflected in the final communique. Its strength lies in those ideals, and in its capacity to be seen as a non-coercive cooperative group of nations. This may not seem to be much in an era obsessed with the idea of power but it does matter that the Commonwealth is able to meet in an amicable fashion.
In that regard it is far ahead of the Anglican Communion which is very much in danger of splitting between a liberal North and an orthodox South. That the Commonwealth brings together such a diverse group of nations in a spirit of concord is in itself an achievement.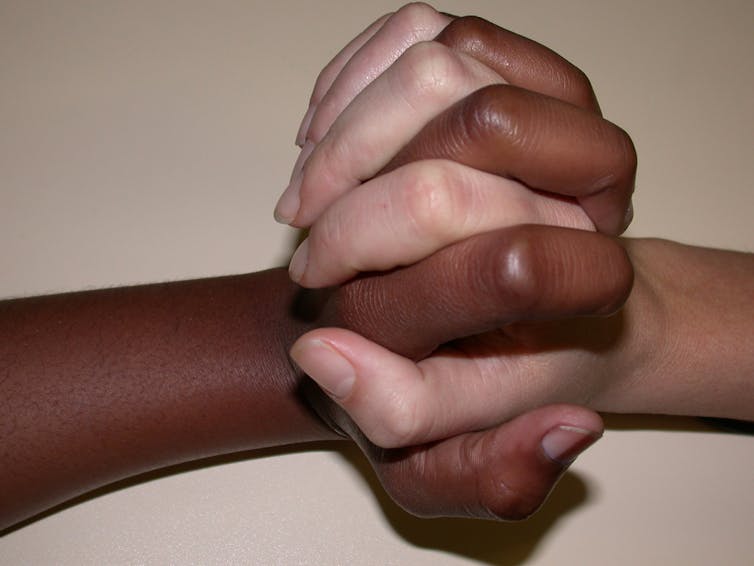 Comments welcome below.