One of the delights of watching the Opening Ceremony of the 2012 London Olympic Games was the spontaneous dance routine and joyful celebration of the Independent Olympic Athletes. Images and videos of their entry into the arena have gone viral and left many wondering who and what these Independent Olympic Athletes are.
Athletes competing at the Olympic Games (both summer and winter events) must be affiliated with their National Olympic Committee (NOC). However there have been times in recent history where nations have been dissolved or new nations have emerged due to political transition, or international sanctions have left athletes without a formal nation or NOC.
Rather than these athletes missing out on the opportunity to participate in the Olympic Games, the International Olympic Committee (IOC) has established the category of Independent Olympic Athletes. Independent Olympic Athletes compete under the Olympic Flag. Should they win a gold medal at their event, the Olympic anthem will be played.
We first saw Independent Olympic athletes at the 1992 Summer Olympics in Barcelona, where athletes from the Federal Republic of Yugoslavia and the Republic of Macedonia competed as Independent Olympic Participants. Macedonian athletes could not appear under their own flag because their NOC had not been formed. The Federal Republic of Yugoslavia (Serbia and Montenegro) was under United Nations sanctions which prevented the country from taking part in the Olympics.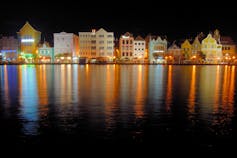 Fifty-eight athletes competed as Independent Olympic Participants, winning three medals. In addition, 16 athletes competed as Independent Paralympic Participants at the 1992 Paralympics, winning a total of eight medals. At the Sydney 2000 Olympic Games, four athletes from our close neighbour Timor Leste (East Timor) participated as Individual Olympic Athletes during their nation's transition to independence, with a further two athletes participating in the Paralympics.
This year at the London 2012 Olympic Games, four Independent Olympic Athletes are scheduled to compete. They are from the former Netherland Antilles (three athletes) and from the newly formed state of South Sudan (one athlete).
The Netherlands Antilles was dissolved in 2010; however qualifying athletes from the former Netherlands Antilles were permitted to participate as Independent Olympic Athletes, or could choose to compete for Aruba or the Netherlands, as they have Dutch nationality. The three athletes from the former Netherlands Antilles are Phillipine van Aanholt (sailing), Reginald de Windt (judo) and Liemarvin Bonevacia (athletics).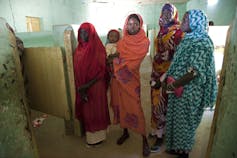 Guor Marial, from South Sudan, will also be competing in the marathon as an Independent Olympic Athlete, as South Sudan gained its independence from Sudan last year. Marial could have run for Sudan, but did not wish to represent the country he fled. He reportedly lost 28 family members to violence or sickness during the civil war that compelled the south to split away from Sudan.
As the world around us continues to change, borders shift and new nations grow; it is heartening to know that all athletes, including those without a nation, have the opportunity to take their place at the Olympic Games.