When 22-year-old university graduate Jordan Worth was sentenced recently to seven and a half years in jail for abusive behaviour towards her boyfriend Alex Skeel, it was the first time a female perpetrator had been convicted of controlling and coercive behaviour in the UK.
Alex Skeel decided to waive his right to anonymity and go public to bring awareness to the fact that men can also be victims of coercive control and domestic abuse. He also expressed his belief that victims need to speak out in order to recover. Other men have also tried to do this, including one who has shared his experience and supportive resources on a self-help website.
It can be particularly hard for men to admit that they have been the victims of abuse. Some male clients we've worked with have been taunted and mocked by acquaintances for "not standing up" to their perpetrators – and they can face disbelief when they tell their stories. One comment on a newspaper report about Skeel was: "Oh please, was the door padlocked and bars on the windows."
True scale of the problem
Research shows that domestic abuse has occurred throughout history and cuts across socioeconomic status, education, gender, sexual orientation, race, religion, and any other category.
The perpetrator in this case was reported to have a university degree, came from a loving and supportive family, and had done charity work. She was also described as being "petite" – so perhaps not seen as someone capable of overpowering a man.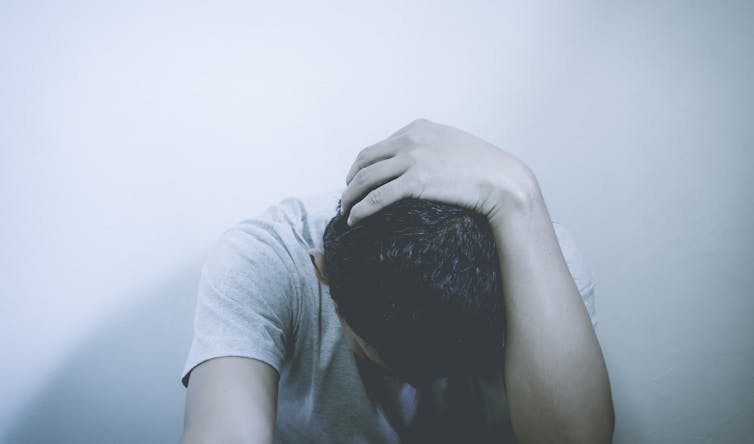 Much has been written about the role of patriarchy in contributing to domestic violence, when men attack women. And social inequalities are a very important factor to consider, especially given that the majority of victims of domestic abuse are women. But to overemphasise this point minimises the scale of the problem.
The most recent Crime Survey for England and Wales estimates that 26% of women and 15% of men age 16 to 59 have experienced some form of domestic abuse since the age of 16. If this were a disease, there would be a public outcry for something to be done to address this epidemic.
Smashing stereotypes
The Worth Skeel case cuts through many of the stereotypes surrounding domestic abuse – namely that it's a crime involving male on female violence. It also brings to light the fact that coercive control and violence can happen in teenage relationships, and can involve people who are well educated and apparently progressing well with their careers and lives.
The couple began their relationship when they were only 16 years old and it lasted for six years. They looked happy in their pictures, completely belying the life-threatening nature of their relationship. Skeel was described as being "days away from death" when he was rescued.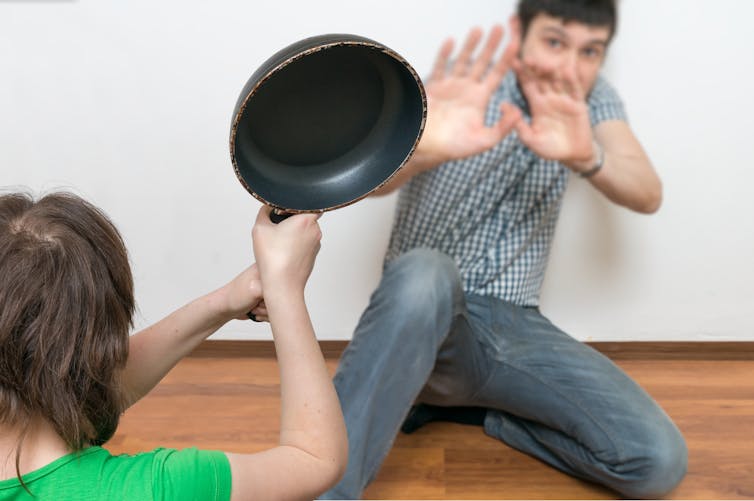 The case also demonstrates how psychological abuse can be an early warning sign of physical violence. There were many years of psychological coercion and control preceding the violence – as soul destroying behaviours set the stage for life-threatening behaviours.
Know the signs
Skeel had been hospitalised for his injuries on multiple occasions, but it was the action of his neighbour which probably saved his life. The neighbour called the police during an abusive incident – he heard shouting as Skeel was being burned. This shows that we cannot just rely on medical staff to help people who are being harmed – the role of a watchful community cannot be overestimated.
To help reduce the incidence of coercive control and domestic violence, we must open our eyes to the scale of this phenomenon. Media reports which dehumanise perpetrators – as though they are monsters different from everyone else or evil people – also do not help.
What all this shows is that there is a compelling need for more education in schools and colleges to help people understand the dynamics of coercive control – and to be able to recognise the signs. Particularly, given that it is often the precursor for physical abuse.