Australia's reform agenda has stalled, according to former Australian Competition and Consumer Commission chief Graeme Samuel, and we won't see any serious reform attempts for some time.
The election of a new government had raised business expectations for speedier reform, he said. "But I think it's unrealistic for things to happen immediately, because this is a new government."
"It is a government that has been out of power since 2007, there's a lot of work to be done just to see what the fiscal position is and to assess what can be done," he said.
Speaking after the Melbourne launch of a report into the future of productivity growth, Mr Samuel said politicians no longer had the political will to implement difficult reforms, and were ignoring recommendations of expert bodies like the Productivity Commission.
The Australian Financial Review reported Wednesday that a number of high-profile business people – among them executives from Coles, Woolworths and Goodman Fielder – were pushing for reforms to reduce red tape in the retail sector.
Appetite for difficult reforms had waned after 2004, Mr Samuel said, and there was nothing specific that the last government could point to that had increased productivity.
But Mark Rolfe, a political scientist at the University of New South Wales said the Labor government did introduce reforms, especially with the National Broadband Network and in educatiom, even if there were issues with implementation.
"The fact that [Malcolm] Turnbull changed the Coalition view from anti NBN to modified NBN showed he clearly thought there was some productivity value in having a national broadband network," Dr Rolfe said.
He said the kind of productivity raising initiatives Australia needed were not the "lazy" reform of simple privatisation and red-tape reduction, but were more complex.
Privatise Australia Post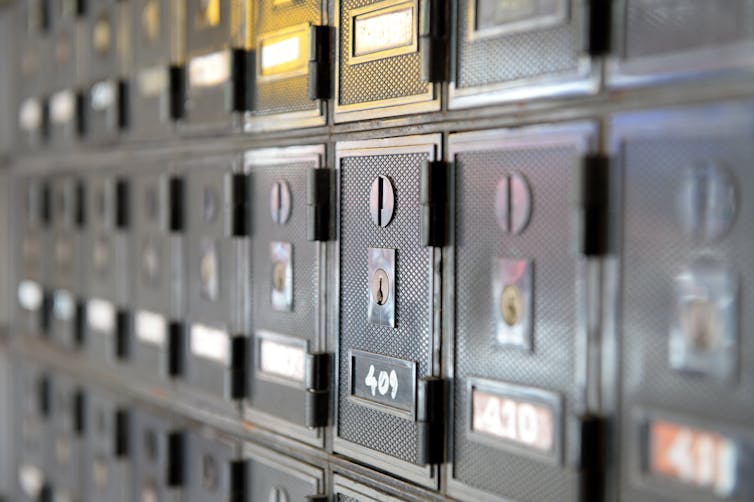 Mr Samuel said Australia needed measures similar to the National Competition Policy, which was halted in 2005. The policy saw payments from the Commonwealth to the states in return for breaking up monopolies and other productivity measures.
And government businesses like Australia Post and Medibank Private were ripe for privatisation, freeing up money for other uses, he said.
Mr Samuel said the current approach to Australia Post was "a terribly unsatisfactory arrangement", with limited oversight by the government only through ACCC investigations.
"[Australia Post is] no more than the deliverer of mail, but in effect it does a lot more now, selling all sorts of products," he said. "It's just another business and there is absolutely no reason for the government to continue to own it."
"I am constantly bemused by claims there will be falling standards and bad service. It's a political blind eye to the discipline that competition imposes," he said.
But Dr Rolfe said while the sale of Medibank Private had long been mooted by the Coalition, the privatisation of Australia Post was beyond the government's electoral mandate.
"They'll go ahead with the Medibank Private sale because they want the money, but selling the post office would open [Tony Abbott] up to charges of hypocrisy," he said.
Ian McAuley, a researcher into public sector finance at the University of Canberra, said the sale of Medibank Private was different to Australia Post because the medical insurer operated in a contestable sector.
"Australia Post is a natural monopoly and it's hard to imagine any other service achieving the economies of scale necessary," he said.
"They've had extraordinary performance results over the years, and there is no evidence it is inefficient. It is fiercely independent, and even if it is inefficient, wouldn't you just improve management?"
Mr McAuley said there may be good reasons for privatisation, but providing cash for other government activities wasn't one of them. "It's just swapping a productive asset for cash. You don't get better results by selling a car and catching taxis everywhere," he said.
But Mr Samuel said with current limited government oversight, better postal services could be provided to rural and regional areas through government tenders.
"We have them in the broader sense, in the way we say every person is entitled to telecommunications no matter where they live, every person's entitled to a road, water services, to some form of sewerage."
"That's a cost that's ultimately borne by the taxpayer but can be borne through government putting those services out to tender and there will always be someone who for a price will provide those services."