Recently retired professional cyclist Stuart O'Grady is the latest elite Australian sportsperson to confess publicly to doping during his career. He admitted last week to using the banned blood oxygen booster erythropoietin (EPO) before the 1998 Tour de France.
I have written previously on The Conversation against punitive approaches to sports anti-doping, and argued elsewhere that we should allow drugs and doping in sport.
But I think Stuart O'Grady – a key member of Australia's first professional road racing team Orica-GreenEDGE, launched in 2011 – should be held to full account for his recent admission. It's time to make an example out of our elite sportspeople who use banned substances and methods.
Here's why.
O'Grady has been one of the most successful cyclists Australia has ever produced, with Olympic and Commonwealth games medals, two Tour de France stage wins, time in the coveted Tour yellow jersey, and many other prestigious victories to his name, such as winning the Paris-Roubaix cycling race in 2007 and the Tour Down Under in 1999 and 2001.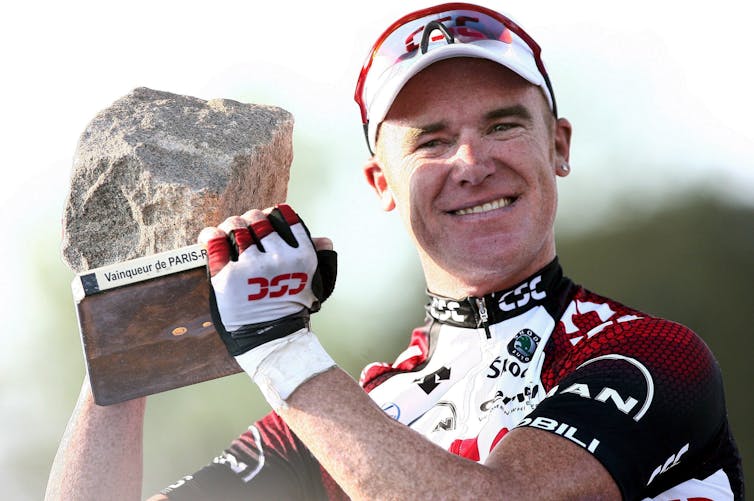 He has been one of our most well-liked and admired cyclists too – our lovable larrikin, our veteran hard-man road captain, our "Stuey". He even has an Order of Australia Medal, and has been Australian cyclist of the year in 1998 and 2001.
It is surprising then that the public discussion about this case dissipated so quickly following news of his admission last week. By Monday, it seemed, everyone had moved on.
You can sense from the public reaction on various online forums that we have reached saturation point on the doping in sport issue. It is a difficult issue that doesn't appear to be going away, and there are no quick and easy solutions.
Official responses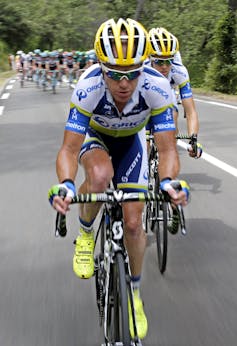 The thing is, the O'Grady confession is a very significant moment in Australian cycling – far more important than the other recent cases of Matt White, Neil Stephens and Stephen Hodge, which have attracted more attention.
Precisely because of O'Grady's career achievements and popularity and influence in this sport, this case demands decisive and unambiguous responses from the world of cycling and other relevant sports bodies.
But so far the official reaction has been uneven.
On the one hand, the Australian Olympic Committee (AOC) response was certainly clear. Following O'Grady's doping admission, the AOC swiftly ended O'Grady's membership of the AOC Athletes' Commission – fellow athletes had voted him on during the London Olympics as someone with integrity and leadership qualities.
O'Grady's beloved AFL team Port Adelaide also sent a clear message by standing O'Grady down from his role as club ambassador.
Compare those unambiguous responses to the stance of Cycling Australia (CA) last week. Its chief executive Graham Fredericks said last Thursday:
Cycling Australia can only take a fairly hard line in response to this news overnight.
And in a Cycling Australia press release, he added:
The sport is in a cleaner position now than it has ever been and importantly the appetite for change is coming from within the peloton with Orica-GreenEDGE acting as one of the leading advocates for reform.
A fairly hard line? Orica-GreenEDGE a leading advocate for reform?
You would expect stronger language from Cycling Australia given it's about to announce the membership of its new Ethics and Integrity Panel – an advisory body for the Cycling Australia Board on doping and other ethics and integrity issues.
At a minimum, Cycling Australia should have something to say about its own Australian Cyclist of the Year and Male Road Cyclist of the Year awards given to O'Grady in 1998.
Also consider the Orica-GreenEDGE response last week to the O'Grady confession. The team's general manager Shayne Bannan said:
The team would also like to express its support in Stuart as a person and as an advocate for a clean sport.
And team owner Gerry Ryan said:
Stuey stuffed up in 1998, but everyone was on the juice back then […] While we've yet to sit down and discuss his future, I'm looking towards giving him a management role.
These comments must surely prompt questions about the team's credibility. How is it possible to reconcile such statements with the team's public claims to anti-doping advocacy?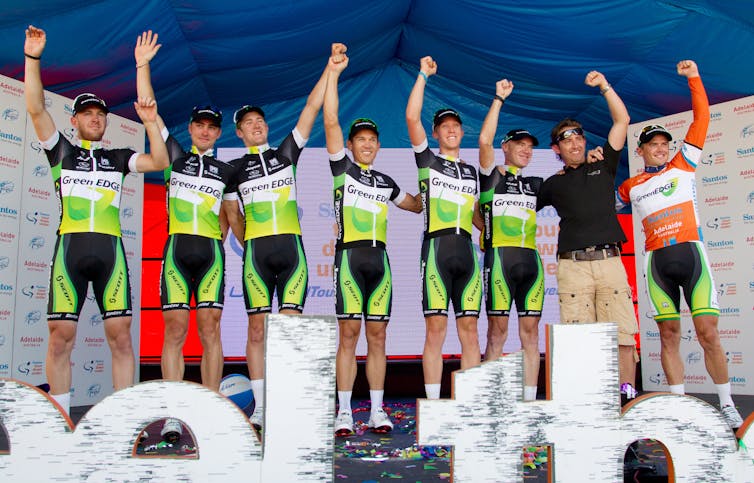 And given that O'Grady participated in the recent review of Orica-GreenEDGE by anti-doping consultant Nicki Vance and did not make admissions then, how valid are the findings of the review report and its recommendations?
It doesn't look good at all.
Judging from the online traffic around this episode I'm not the only one incredulous about the above types of responses. The majority who posted comments on this case took a negative view of O'Grady's confession, and many are now questioning the credibility and leadership of Orica-GreenEDGE.
Sending the right message
To be fair, Stuart O'Grady should be applauded for his confession, even if this did come in the context of his suspicious 1998 Tour de France test results. O'Grady's recent admissions and his apparent preparedness to take responsibility for past mistakes will no doubt represent the greatest challenge he has ever encountered in cycling.
But when you're as successful, popular and influential as O'Grady, taking full responsibility for poor choices of this nature should amount to more than barely a week of public scrutiny and embarrassment.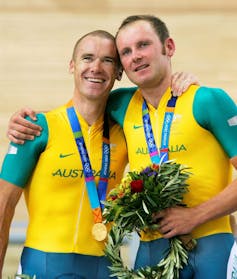 It must also deliver more than a best-selling book and future management or other senior roles in the very sport you have cheated.
There is much more at stake here for the sport of cycling.
That's why O'Grady must hand back his three 1998 Tour de France yellow jerseys and stage win. That's why his Olympic and Commonwealth medals must be reviewed by the appropriate bodies, along with his other career wins and awards.
If this seems a little extreme, consider the wider costs for cycling from doing nothing.
The governing bodies and other leaders of Australian Cycling can no longer afford to be complacent in responding to the doping cases that keep coming.
Failing to bring O'Grady to full account here will send a message to other current elite cyclists, and the next level of aspiring youngsters, that dabbling in performance enhancing drugs and doping in this sport will be tolerated as long as you're successful and a likable "good bloke" who confesses when the timing is right and has something to offer the sport in the future.
It should be clear by now that, with the rewards available in elite sport, there will always be athletes who choose to use banned performance-enhancing substances and techniques.
While we may not be able to completely eradicate such choices, we can take control over the messages we send about these.
It's time for sports governing bodies and teams/clubs to send clearer messages to elite athletes and the sporting fans about the consequences of doping choices, and what it really means to take responsibility for such behaviour.
Given recent events in Australian sport, it's important now more than ever for the elite sportspeople who make such choices, and the senior personnel responsible for them, to be held to account.