Around the world, tradition often opposes equality. But when it comes to the question of gender equality, such situations can become volatile. That's what happened in India's Nagaland this February, when protests relating to women's political participation killed two people. The conflict has also led the government of this eastern federal state to play a game of political musical chairs.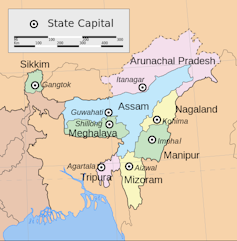 Nagaland, one of the eight northeastern Indian states, is mainly composed by 'Naga tribes' – a term coined by British anthropologists but which refers to various indigenous populations – who inhabited a large territory there before India's independence. There are at present 17 Naga tribes in Nagaland, with distinct languages and customs.
The political violence erupted prior to municipal elections, when women's organisations, under the leadership of the Naga Mother's Association (NMA), demanded the application of Indian law 243(T) of India's Constitution, which states that 33% of seats should be reserved for women within local political bodies.
Their demand was vehemently rejected, and male politicians invoked "tribal traditions" as their main argument. The conflict spurred deadly street protests in which mobs attacked offices, and shops were destroyed in the main cities.
Safe and bright but not equal
This situation contradicts a popular perception of gender equality in the Naga society. Naga women are often depicted as educated, hardworking and independent, and are admired for their enterprising spirit.
Nagaland and Naga society have also been praised for ensuring women's safety. As India has been singled out for a huge number of reported rapes and crimes against women, such crimes occur at low rates in Nagaland.
But safety does not translate to equality. Naga society is also deeply patriarchal, and it is believed that women must be respected and their security cannot be compromised – especially by men.
But the traditional law of the Naga society clearly distinguishes gender roles and gendered responsibilities. For instance, women are in charge of domestic issues, such as family and its related issues, while man deals with society, including village administration and councils.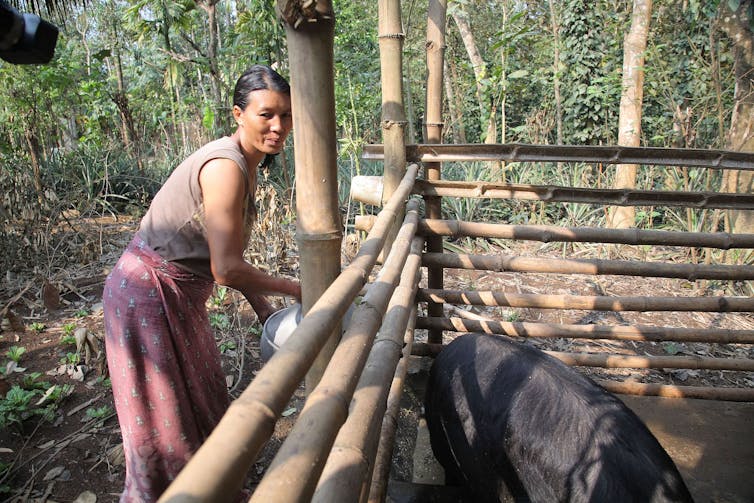 Women have therefore been excluded from the political realm. They are not allowed in the traditional village councils that oversee village management, and from "village development boards", smaller local institutions that regulate economic projects.
Most villages in Nagaland have reserved 25% of village development boards seats for women, but that quota exists on paper only. In reality, traditional norms prevail. In its history, Nagaland has had only one woman representative as Member of Legislative Assembly (State Assembly) – in the 1970s.
A historical fight to be included in politics
Men have dominated the political space since the beginning of the 20th century, when the troubled history between Nagaland and India began.
Local consciousness of a distinct social identity emerged as part of a patriarchal discourse after the 'Naga Club' was formed in 1918. Young boys from different Naga tribes met in different educational institutions and hostels, and they together constructed a common "Naga" identity.
Women were largely absent during the rise of Naga nationalist movements, as, per the traditional fabrics of Naga society, any issues of social or political importance are the domain of men.
In response, organisations such as the NMA have arisen. Women were the first victims of the violent crisis (1952-1970) that emerged from the conflict between the Nagaland insurgency and India.
Indeed, the NMA also played a major role in the negotiations – the latest leading to a 2015 ceasefire – but were conveniently excluded from the negotiating table with the Indian States. It, apparently, was a "dialogue of men".
The activism of groups such as the NMA has encouraged women to join pressure groups to defend their rights. However, the glass ceiling limiting their participation in politics and ability to own land remained untouched.
Women saw some hope in 2006, as the Nagaland Municipal (First Amendment) Act granted "33% reservations to Naga women in local bodies", according to the Eastern Mirror. Since then, the NMA and others have been fighting to implement the law. Their efforts paid off when, last year, the Indian Supreme Court granted their petition.
The February 2017 elections could have changed history for Naga women.
An infringement on tribal customary law
Instead, confronted with violent civil unrest, the present Naga's People Front (NPF) government had to defer the elections. The strong opposition came from traditional tribal bodies, including the Naga Hoho groups (an apex body of 16 Naga tribal groups) and a higher authority, the Naga Council Dimapur (which is accepted as a indigenous and customary body, representing all the Naga tribes).
These groups assert that granting women seats in local bodies would not only dilute the traditions of Naga society but also be "unconstitutional". They refer to the Article 371(A) of India's Constitution which says that "no Act of Parliament" should apply to the State of Nagaland when regarding religious, political, social or law practices of the Nagas.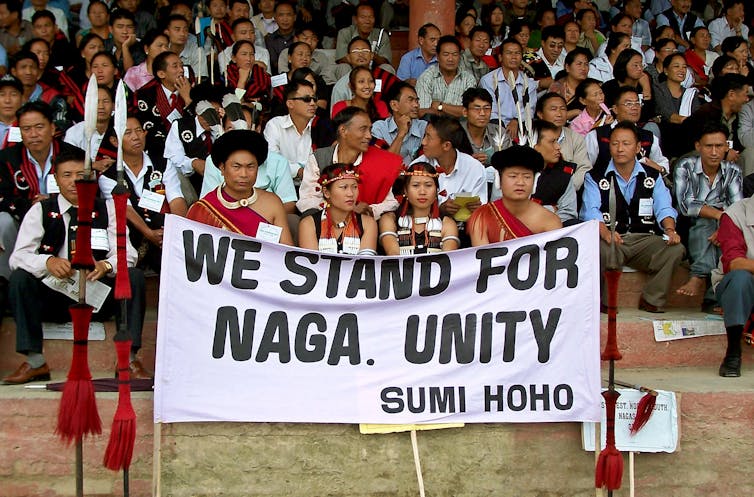 The argument of infringement by the Centre Government in Delhi on tribal customary law is not new, and it is particularly sensitive in Nagaland, which became the 16th state of the Indian Union on December, 1 1963, after years of defiance and conflict with the Indian Republic.
Behind the gender issue, the bigger picture
It also resonates with the physical presence of the Indian army for years and the use of special powers to armed forces on Naga land. The people of Nagaland have no choice but to accept it due to geostrategic location of the state in relation to countries such as Myanmar.
Tribal political bodies perceive both the February elections, which were pushed by a government allied to the central government, and the municipal institution itself as possible interference with tribal customary law. That is why, under pressure, over 150 candidates out of 535 have withdrawn their nominations.
The events surrounding have snowballed to create a volatile situation where traditions, modernity and gender equality are at the crossroads. Some fear the electoral situation will lead to more impositions by India's central government, which the Naga see as arrogant and dangerous.
Already, under pressure from local groups, several Naga women groups have severed ties with their lead women's organisation pushing for the 33% quota, the Naga Mothers Association. Whether the authorities go ahead with the gender reservation or not, Naga women may now find themselves in a lose-lose situation.