David Cameron has opened discussions at the European Council about the changes he wants to see in the European Union ahead of a UK referendum on membership.
This is an unprecedented step. It is the first time an EU leader has set out political conditions for a country to stay in the EU.
Cameron held individual meeting and calls with each of the leaders ahead of the Brussels summit on June 25, so his negotiation points will not have come as news to them. But he is still keeping the detail light, and crucially, is cagey on his motivations.
This matters because co-operation from his fellow leaders may well hinge on what those motivations are.
The key issues on the table include handing greater powers to national parliaments, cutting red tape, allowing the UK to opt out of the principle of "ever closer union", and restricting welfare entitlements for EU migrants.
What he means by giving more power to national parliaments is very vague at the moment. Does he want to repatriate powers from the EU? And if so, which ones? Or does it mean more oversight over EU legislation? If so, Cameron's request may be more of a rhetorical tool than a substantive demand. The British government has not exactly shown enormous interest in scrutinising EU legislation over the past few years.
The issue of red tape is not particularly controversial, and it seems that Junker's Commission has made this one of its top priorities. And freeing the UK's commitment to the "ever closer union" may not necessarily require a full EU Treaty change. The EU's legal machinery may find a way to include this in an additional UK-specific annex.
The big ask
At this point probably the most sticky issue relates to EU migration. Cameron has previously stated that he wants to limit immigration through quotas for EU workers. This is problematic as it infringes upon a fundamental EU freedom. The European Council's President Donald Tusk has reportedly stated that the fundamental values of the EU "are not for sale and so are non-negotiable".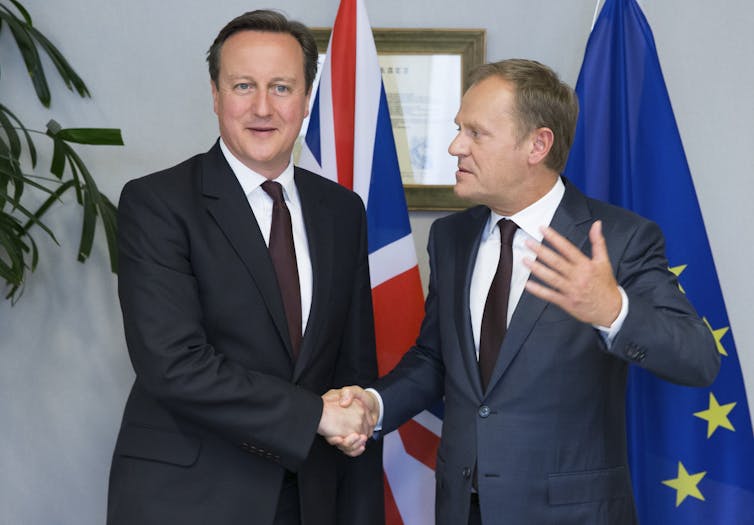 Cameron appears to have already toned down his rhetoric on this issue, and is now focusing his argument on benefits for EU migrants. He wants, for a start, to repatriate EU migrants after six months if they are unemployed. This is controversial as it goes against the fundamental EU principle of free movement. It is also potentially hard to implement, as it will require very rigid immigration controls. It is unclear how the government will track these EU migrants in the first place.
He also wants longer transition periods for EU migrants before they can claim tax credits and have access to social housing. The question here is whether this could be legally implemented through UK legislation without EU Treaty change.
Cameron's argument will be that since the UK system is non contributory – unlike other EU member states – this change does not necessarily contravene EU legislation. Perhaps less controversially, he wants to stop migrants claiming benefits for children living outside the UK. These proposals have already been criticised by the adviser to the Polish PM who argued that this might be tantamount to discrimination.
And here lies the problem. Cameron's success may depend on what his goal actually is. Is the objective to stop EU migrants from abusing the UK welfare state or to stop them moving to the UK altogether? If it's the former, some EU leaders may concede to some of his demands. But if it's the latter, Cameron is unlikely to be a winner in the EU.
Cameron will now present his full reform plan at the next European Council in December. The PM has already conceded that Treaty change may not be possible, so it looks like he will have to be very pragmatic regarding what he asks of EU partners. And he'll not only need to be convincing about the changes he wants – but why he wants them.