European and African leaders are in the Maltese capital Valletta to discuss how they can better cooperate on migration.
Attendees will discuss ideas about how to deal with the devastating consequences of people trying to enter Europe by unauthorised channels. European leaders have agreed to provide African partners with resources to manage migration. But this, like so many other measures to be discussed at this summit, seems a lot like one side trying to persuade another to take a problem away.
Cooperation on this issue is by no means new, but the events unfolding on European shores over the past year show just how limited the results of this co-operation have been.
As more and more people die trying to cross the Mediterranean from places such as Libya and Turkey to Italy or Greece, pressure has grown to come up with a solution that gets to the roots of the current situation.
At this summit, European leaders are seeking to emphasise the importance of "shared responsibility" in managing and preventing migration. The EU's "global approach" to migration is under the spotlight.
On the table in Malta
The European Commission is launching a €1.8bn emergency trust fund for Africa at Valletta, to help address migration at source.
This pools resources from the EU development fund and European member states. It can be used in regions of the Sahel and Lake Chad, Northern Africa, and the Horn of Africa to tackle the "root causes" of migration, such as economic and social instability.
But while this may appear a generous deal, the fund creates a donor-type relationship with Africa that privileges European concerns to prevent migration. This runs the risk of reinforcing inequality by stopping people from escaping conflict, poverty and instability to start a new life in Europe.
The EU has agreed to resettle more than 20,000 refugees from outside the EU at the request of UN, and to relocate 160,000 people who have already arrived and are in need of protection. Yet an emphasis on border security and regional development mechanisms nevertheless suggests that "shared responsibility" in the area of protection is orientated toward preventing vulnerable migrants from reaching the EU.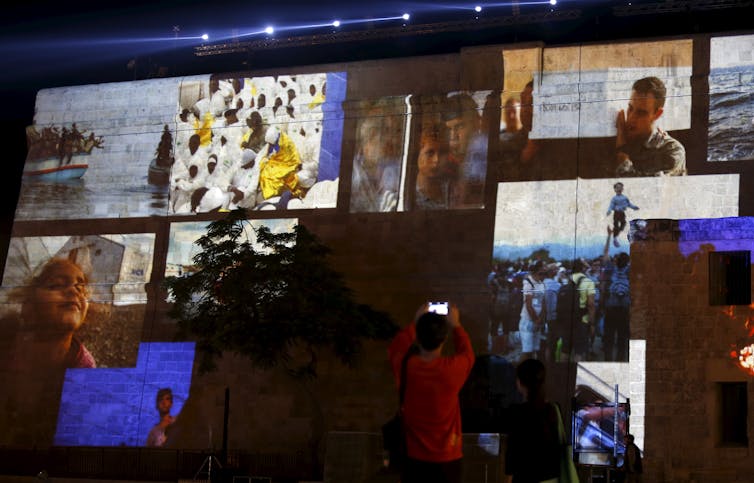 Discussions about legal migration channels to date have mainly focused on plugging the labour market gaps that benefit the EU. This includes highly skilled migration, intra-corporate transfers, temporary seasonal migration, as well as migration for research and studying. What is described as a shared responsibility is heavily skewed towards meeting EU requirements.
Cooperating on "return and readmission" is presented as an important complement to an open migration policy and as necessary for the credibility of an EU that facilitates international protection and legal migration. But return only works in one direction – from the EU to Africa.
The "global approach" being touted in Malta does not exactly involve "shared responsibility". The whole discussion on managing migration – from investing in development to bolstering security and expanding humanitarian efforts – is geared towards preventing unauthorised entry into the EU. Even talk of protecting the most vulnerable reflects a desire to keep them out. Surely European leaders can do better than this by now?