When asked to name one of the great wildlife habitats of the world it is unlikely that many people would choose a series of woods and bogs by the M3 in Surrey. But while herds of wildebeest might not sweep majestically through Camberley, the Thames Basin Heaths area does hold important numbers of birds such as woodlarks, Dartford warblers and nightjars, making it one of the most significant wildlife habitats in southern England.
However, the local MP for Surrey Heath, Michael Gove, is apparently not too impressed. The former British justice secretary and leading Brexit campaigner sees withdrawal from the EU as an opportunity to get rid of the very legislation which protects these birds. For Gove, European environmental law "massively increases the cost and the regulatory burden for housing development".
The presence of these species in his constituency has led the heaths to be designated a "Special Protection Area" under the EU Birds Directive. Some parts of the heaths hold ecosystems which are deemed to be of such importance that they are classed as "Special Areas of Conservation" under the EU Habitats Directive.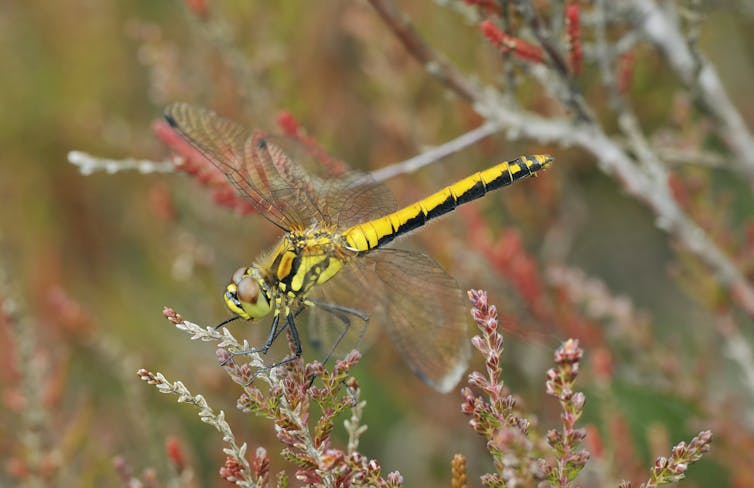 These areas form part of Natura 2000, a network of protected sites covering 18% of the European Union. It is the largest coordinated network of its type in the world. Many of these areas are not nature reserves or national parks, but areas of land in private ownership, making them vulnerable to exploitation. European legislation recognises that wildlife is no respecter of national boundaries and that a community-wide effort is necessary to ensure the protection of vulnerable flora and fauna.
The Habitats Directive obliges governments to preserve Natura 2000 sites. Under Article 6.3, any project or plan taking place in one of these sites must be assessed to ensure it does not adversely affect the integrity of the scheme. In the case of the Thames Basin Heaths this means that no property can be built within a 400m buffer zone of the special protection area, and all housing developments within 5km must include provision for a "suitable alternative natural green space" – an area of open ground which people can use for recreation. The aim is to prevent the heaths becoming overwhelmed with people and dogs, which is particularly important for species such as nightjars which nest on the ground and are vulnerable to disturbance.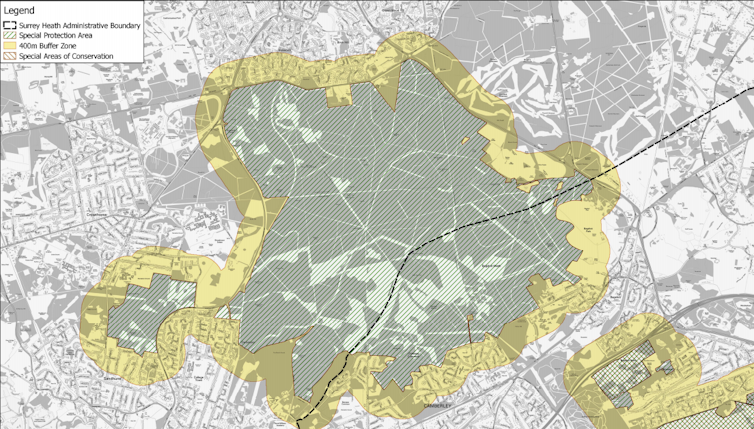 But Gove has sided with the property developers. For him, these regulations are too great a burden. Some of what he says is fair: there is undoubtedly a need for more housing in the area – and it is equally true that providing "alternative green space" requires thought and expenditure on the part of the developers, which may ultimately be passed on to the purchasers. There's no escaping the fact that environmental law can create a tension between construction and conservation.
However these EU directives exist to protect important areas from exactly these pressures. In many cases the legislation does not prevent development, but instead requires developers to think about how damage can be mitigated and, in some cases, habitat improved. The RSPB cites a number of benefits to this approach, including the proven economic and health benefits of having sites rich in wildlife close to home.
The great repeal of environmental law
Despite David Davis' promise that environmental protections will remain in place when the UK leaves the EU, wildlife protection after Brexit faces an uncertain future. The Great Repeal Bill is intended to incorporate existing European legislation into UK law, giving parliament the power to "amend, repeal or improve" laws at a later date.
However the environment secretary, Andrea Leadsom, has indicated that only about two-thirds of existing environmental law will be transposed into UK law, leaving groups such as the Wildfowl and Wetlands Trust concerned about what will happen to the remainder.
The UK has a long history of proactive environmental legislation. Back in the 1950s, a backbench MP named Tufton Beamish introduced a private members bill which eventually passed into law as the Protection of Birds Act 1954. This was the forerunner of the Birds Directive and laid the foundations for the Wildlife and Countryside Act 1981, which became the key source of domestic legal protection for UK plants and animals. Speaking in the House of Lords in support of the bill, Beamish observed:
Town and country, farmers and naturalists, we are all in it together. Provided there is unstinted cooperation between all ministers whose responsibilities touch on any aspect of this many-sided subject, there will be no problem in proving that good husbandry and higher material standards of living are consistent with careful protection of our wildlife and our countryside.
As Britain leaves the EU, we must remember this ideal. If Andrea Leadsom really does want to ensure that we are "the first generation to leave our environment better than we found it" then we will need a robust legislative framework. Laws which ensure our ecosystems are protected and improved should be celebrated – not treated as burdensome red tape.