As the Sochi Winter Games have now come to a close, it is possible to reflect on the unprecedented addition of 12 new winter sports events to the program.
These new events – all of which have been added to existing Winter Olympic disciplines – can be grouped into three classifications: mixed, men's and women's events:
there are three new mixed events: biathlon mixed relay, figure skating mixed team event and a luge team mixed relay
four men's events were added: ski halfpipe, ski slopestyle, snowboard slopestyle and snowboard parallel slalom
there were also women's events in each of those four and the addition of women's ski jumping (which was almost added to the 2010 Vancouver Games), giving women five totally new events on their own.
The demise of demo sports
Not that long ago adding new sports was a different and somewhat drawn out process. In most cases, they had to be "demonstration sports" first and if popular, they would then be assessed by the International Olympic Committee (IOC) and possibly upgraded to a permanent fixture.
Rob Hess at Victoria University and Rachel Winterton at La Trobe University documented the topic of demo sports in a new book On the Periphery: New Perspective on the Olympic Movement.
Besides looking at the history of demo sports, these researchers outlined how the 1956 Olympic Games in Melbourne had baseball and Aussie Rules as demo sports, but as we know, the Australian game never made it in the Olympics.
This process is now outdated and sports are sometimes dropped or added to the Winter and Summer Games as deemed appropriate by the IOC, which is influenced by sport federation lobbying, television "friendliness", the public appeal of events and political and social factors.
More medals, please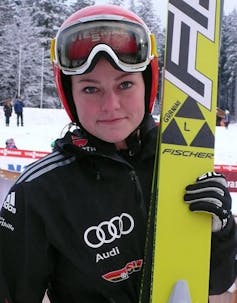 At the first Winter Games in 1924, there were only 16 events and 49 medals awarded. By the time the 1988 Calgary Games rolled around, it had grown to 138 medals, and the 2014 Sochi Games had 2,800 athletes competing in 15 sports, comprising 98 events and awarding 294 medals.
This rapid growth, most of which has come in the past 30 years, led Eric Chemi in a recent Bloomsberg Businessweek article a lot more medals on offer, with more countries winning medals (26 in Sochi) and the average take-home per country growing to ten.
The total number of Winter Games medals is expected to exceed 300 very soon. In comparison to the Summer Games, which in London had 10,800 athletes competing in 26 sports (302 events) for 962 medals, there is still a large discrepancy – but the gap is closing quickly.
Essentially, there are four reasons for the Winter Games' growth spurt.
1. The new Olympic cycle
When the IOC made its decision to put the Winter and Summer Games on off-setting schedules, going in even years starting in 1992 in Lillehammer, it was a major boost for winter sports.
Not having to share the same year, being able to attract more sponsorship and gaining expanded television coverage were all outcomes of the schedule change and the Winter Games have never looked back.
2. Gender balance
The history of the Modern Olympics has been one reflecting changes in our society over the past 75 years, and a good example is in the area of gender balance and an overall fairer shake for women.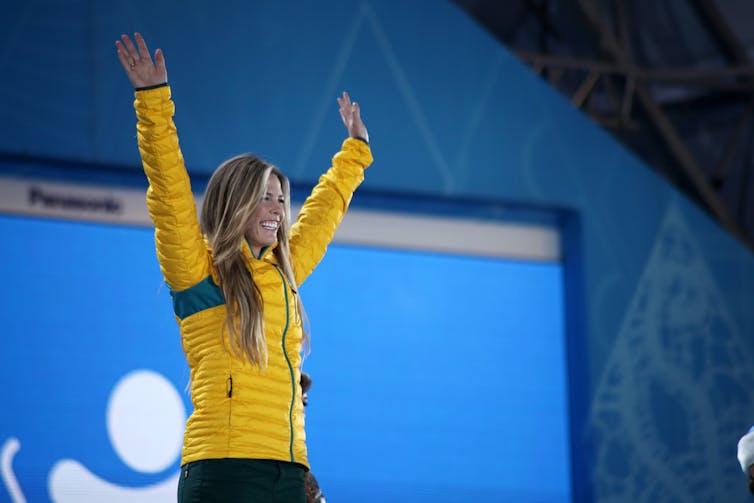 Women's events (and now more mixed events) are getting us closer to a state of equilibrium. While slow to initially react in the 20th century, the IOC has been pressured to keep up with the times, and the number of female athletes in the Games has grown dramatically.
In Sochi, the 60-strong Australian Winter Games team was our largest ever and comprised 31 females and 29 males. Of the 12 medals we've won in the Winter Games to date, women have won seven (three gold) with five (one gold) to the men.
3. Television appeal
Many of the new winter sports events have very obviously been added due to their television appeal. And if there are more events of interest to viewers, advertising revenue goes up and the Winter Games get an increasingly higher profile. In the case of figure skating – always one of the premier winter sports – the addition of a team event was a no brainer.
Likewise, a host of new freestyle and snowboarding events – many of which resemble roller derby on ice – have added a new excitement element due to their "extreme" status, the luck factor and their unpredictability.
Unfortunately, Alex "Chumpy" Pullin's disappointing performance in Sochi is a case in point where he was a strong medal favourite going into the event, but hopes were dashed when he crashed.
4. Pressure from the X Games
The IOC has also been forced to react due to the recent growth and success of the annual extreme sports event X Games – both the summer and winter versions.
Many of the new snow events have been added due to this factor as the Olympic movement tries to maintain a connection to the younger generation.
It is also quite refreshing to view the special camaraderie, and, in some cases, an anti-establishment attitude of some of the freestyle and snowboard fraternity who tend to look at their events as an art form where they attach a strong importance to having fun as well as competing.
But not everyone likes these new events. The US Olympic network NBC's main host for Sochi, Bob Costas, referred to events such as slopestyle as "Jackass stuff they invented and called Olympic sports".
However, the well-respected American publication Sports Illustrated devoted significant attention in its Sochi Olympic Preview edition with a major story on the new sports entitled "Amping up the X Factor" where it predicted a rosy future for the newest events.
Have the new sports added in Sochi been a success? It is still a bit early to conclusively say yes, but many of the new events have been very popular. Most have been television winners, so it is doubtful that any of these disciplines will be dropped.
If anything, there could be more new events added in time for the 2018 Pyeongchang Winter Games in South Korea, giving the Winter Games an even higher profile.