A week after The Rolling Stones played their first concert in Cuba, Exhibitionism, a major show giving testament to the band's iconic prowess and financial muscle, opened at London's Saatchi Gallery.
The notoriously competitive Mick Jagger is likely not to have been best pleased that David Bowie pipped them to the post with 2013's hugely successful V&A retrospective, but then this Dartford lad must be pleased that Exhibitionism will be undertaking an international tour of major cities such as New York, Los Angeles and Tokyo. From their drugged-up years in tax exile, cash has always been a crucial concern for the world's greatest rock and roll band, who increasingly seem like the British equivalent of Coca Cola.
The UK is no longer the prime market for Jagger and co: their cultural significance is arguably greater abroad. Their recent Latin American concerts saw a frenzied response, whereas their headline performance at Glastonbury in 2013 was somewhat underwhelming.
This thrust beyond Britain's borders began early on. Some 40 years before their landmark concert in Cuba, their canny ability to translate rock and roll rebellion into emerging markets was in evidence when they played Spain less than a year after the death of Generalissimo Francisco Franco. The Beatles may have toured Spain in 1965, but it was the arrival of the Stones in Barcelona in June 1976 that marked the beginning of the country as a major stopping point on European tour itineraries.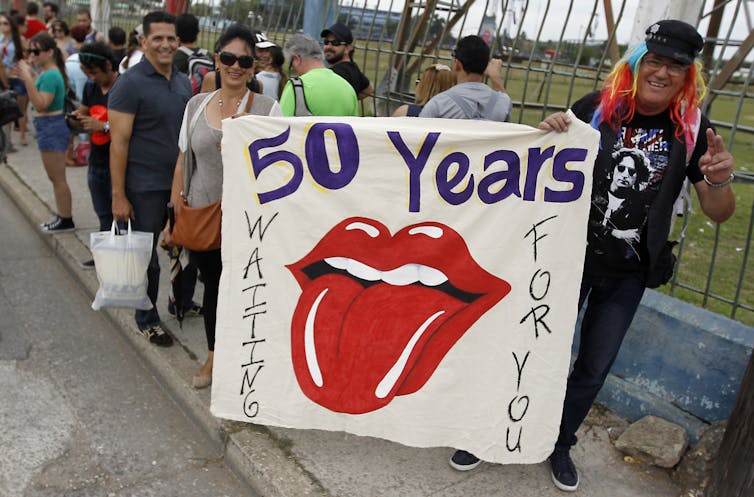 Rock 'n' roll hits Spain
There were a number of Spanish rock and roll bands in the 1960s; Los Bravos even reached number two in the UK pop charts with Black is Black, an English-language composition clearly in thrall to local hit-makers such as the Beatles or The Dave Clark Five. But the biggest live draws in Spain continued to be melodic balladeers and folkloric stars such as Lola Flores, Raphael and a young Julio Iglesias.
More cerebral and politicised singer-songwriters found receptive audiences among students, especially in Catalonia, although their lyrics and public proclamations were frequently targeted by the regime and its censors. Joan Manuel Serrat pulled out of the Eurovision Song Contest in 1968, when the regime refused to let him perform La, la, la in Catalan. The backlash was completely out of proportion, and he was forced to go into exile in Latin America (where he made his millions).
After the death of Franco, a young man new to Spain set out to revolutionise Spain's music scene, thinking the politicised protest song movement boring. This was Gay Mercader, who would become Spain's first professional promoter. He set himself the task of importing the Dionysian excess he had witnessed at live rock and roll concerts growing up in Paris by effectively creating an infrastructure and industry from scratch. The young impresario opened Barcelona's first specialised music store, not knowing how else to advertise shows, while venues remained unearthed.
The Stones's debut wasn't expected to make a profit. It was instead designed to tempt other artists to follow in their wake. The strategy worked, and pay day arrived when the Stones returned in summer 1982 just before Felipe González and the young left-of-centre PSOE government rode into power with an overwhelming majority. Municipal and regional governments began to sponsor concerts by local and international bands: European tours by The Ramones and Iggy Pop were effectively subsidised. Meanwhile, the ready availability of cheap heroin made the country particularly attractive for some touring musicians.
It was in this fertile environment that Bob Dylan, Michel Jackson and Bruce Springsteen became part of Mercader's impressive roster of clients.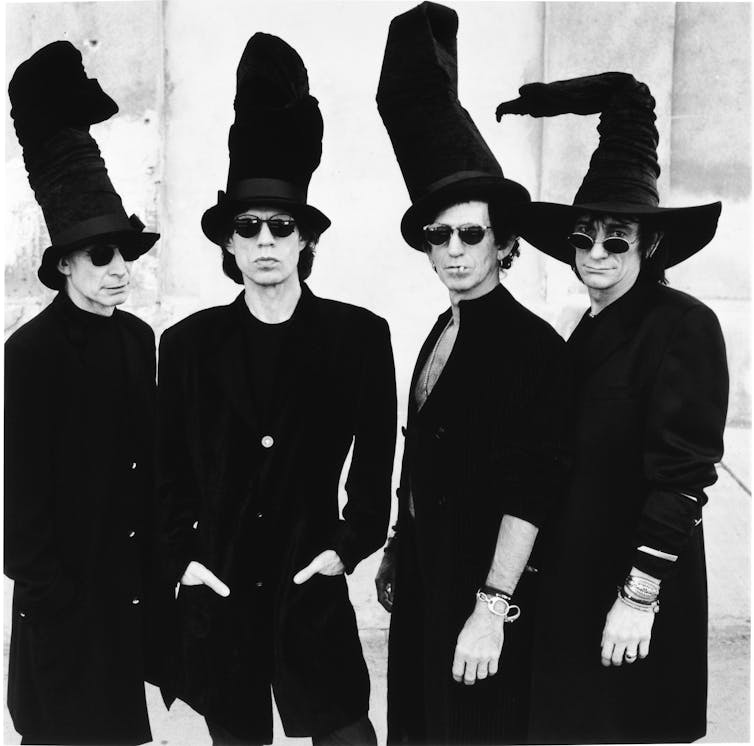 Freedom
Rock and roll has long been romantically thought of as the lingua franca of freedom. Following Bowie's death, the German Foreign Office tweeted their gratitude for him helping to bring down the Berlin wall. Platitudes of this kind conceal as much as they reveal in the Spanish context. The principal opponents to popular music in the 1970s were not the Francoist die-hards, but those on the left who construed it a lethal combination of bourgeois deviationism and cultural imperialism.
Cartoons of the time depicted Mercader as a vampire prying on the young. Protesters stormed the gates of a Santana concert, proclaiming that live music ought to be free. Blondie were booed for being too posh and good-looking. But tempting as it is to be cynical about rock and roll's revolutionary potential, it undoubtedly performed an important role in fostering peaceful conviviality.
Extant footage of the Beatles concert at Las Ventas bullring from 1965 shows an uptight well-to-do audience unaccustomed to experiencing live music or spontaneous outpourings of personal freedom. Understandably: the spectre of violence and conflict was ubiquitous in mass gatherings until the early-mid 1980s. The Stones's debut was no exception: only 6,000 tickets were sold for this stadium show. But this was a blessing in disguise, because the unprovoked charge of riot police armed with tear gas would otherwise have resulted in casualties.
Franco's longevity cannot be understood without taking into account a widespread fear that the absence of a strong leader would precipitate a descent into chaos. Irrespective of its many limitations, it was a democratic triumph that the transition exposed the fictitious nature of this ingrained belief and that live concerts have become increasingly hedonistic and aggression-free. In a situation that would be unthinkable in the UK or US, I was served my beer in a real glass at a concert in Madrid by hardcore punk group The Outlaws last summer as a swirling mosh-pit erupted within spitting distance. I maintained my distance, but offered a silent toast to organised chaos and Spanish democracy. As Jagger recently sang in Havana: "It's only rock'n'roll (but I like it)".