Today's resignation of Labor MP Harry Jenkins as Speaker of the House of Representatives throws an end-of-year bombshell into Australian federal politics. The new Speaker is Queensland MP Peter Slipper who broke ties with the Liberal National Party today when he accepted the nomination to replace Jenkins.
Expert responses below.
---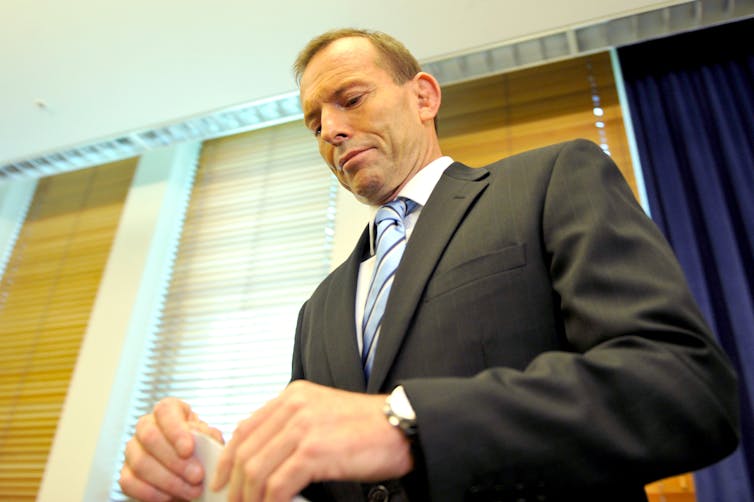 Associate Professor Greg Melleuish, School of History and Politics, University of Wollongong
Julia might swoon like a school girl when it comes to Obama but there is no doubt that she is, as Wayne Swan put it, as "tough as nails" when it comes to domestic politics. This is a big victory for her as it lessens her dependence on the Independents, especially Andrew Wilkie, and makes it much easier to manage Parliament. A change of government is now two, rather than one, heart attacks away.
There are a couple of points worth making. One is that Tony Abbott argued that it only took one Labor dissident to cross the floor to defeat the Carbon Tax. But there were no takers. At a time when there is a need for real discipline it has been the Liberals who have been found wanting. There is a financial reward associated with being Speaker; resigning means a significant loss of salary. There is no issue of principle involved. One must ask why Harry Jenkins did it. We know that Peter Slipper only has the end of his political career to look forward to. He has done what is best for himself. Non-Labor politicians have always been less disciplined than Labor ones. This can be seen as a good thing but in the current circumstances it must be galling for the Opposition to see the possibility of government slide a little further away because yet another non-Labor politician thumbs his nose at his party.
One might be tempted to describe these events as Machiavellian. That would be wrong. Machiavelli says that it is all right to scheme and plot so long as one is working for the common good. There is no common good involved in these machinations. It is all about self interest and power. One must wonder how an already cynical Australian public will react to this type of behaviour. Yes, Julia is tough and the mythology has it that Australians like 'strong leaders'. But they are also very suspicious of leaders in the 'whatever it takes' mould.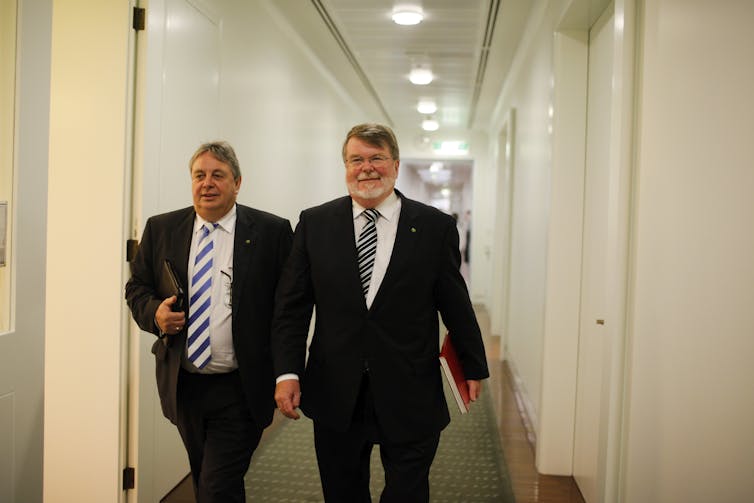 Associate Professor Anne Twomey, Sydney Law School, University of Sydney
In many ways it is a great coup for Labor to convince an Opposition member to take up the Chair as Speaker. This increases Labor's vote on the floor of the House, decreases the Opposition's vote and has the added advantage of causing dissent and an appearance of disarray within the Opposition. It can also, however, be a very risky move. Labor will have no real control over the Speaker and how he runs the Parliament. It cannot be confident that he would support the Government in giving a casting vote where a vote is otherwise tied, or even follow existing conventions in the exercise of his vote. The Speaker may make rulings on issues of accountability and procedure which could potentially cause the Government considerable grief.
So there is a real possibility that rather than making the House more stable and predictable, this action will result in instability and uncertainty in the management of parliamentary business, as now the Government has to deal with an unpredictable Speaker as well as the independents.
Assistant Professor Robin Tennant-Wood, Faculty of Business and Government, University of Canberra
Whilst Harry Jenkins' departure from the Speaker's Chair is a blow to the parliament, it should be seen as a positive for the Gillard government while sounding some cause for alarm in the Opposition ranks.
Jenkins has been admirable in the role of Speaker, occupying the Chair since the Rudd government took office, but most challengingly during the past 14 months of the hung parliament. He has presided with dignity, often betraying his frustration at the antics of members from both sides of the House, but nonetheless dealing with a fairness and consistency that few, if any, could emulate.
His resignation this morning, however, on the grounds of wanting to engage more with the policy process, and subsequent nomination of Liberal MP Peter Slipper as his successor, has put Abbott's opposition and his own leadership on the back foot. Slipper will now sit as an independent, reducing the opposition's numbers in the House to 73 and raising the government's to 76. Not only has Abbott failed to block a single piece of legislation in the term of this tenuous government, but he has lost one of his own members in the process.
The longer term implication for the government is Andrew Wilkie's mandatory pre-commitment legislation proposal. Wilkie has made his position clear that if the legislation is not passed he will withdraw his support for the government. For its part, the government has been somewhat lukewarm about the legislation due to trenchant and disproportionately vocal opposition from Clubs Australia, campaigning in marginal and rural Labor-held electorates. Several Labor MPs, among them Mike Kelly, who holds the traditional bellwether of Eden-Monaro by a razor-thin margin, have voiced their opposition. The extra number on the floor of the parliament for Labor means that even should Wilkie withdraw his support the government will not lose its majority.
Abbott was quick out of the blocks after Jenkins' announcement, claiming that the government had "lost its way, lost its majority and lost its speaker", and the departure of the Speaker was an indication of turmoil in the government ranks. The turmoil, however, is not on the Labor side of the House. With Slipper's installation in the Chair reducing opposition numbers, and the government having passed 250 pieces of legislation without a single rejection, Abbott must be looking over his shoulder warily. As I write this, the Opposition's panic is mounting with the Leader of Opposition business, Christopher Pyne, desperately filibustering on the election of Slipper as Speaker by systematically nominating every Labor member.
Whether Peter Slipper, assuming he is ultimately elected after Pyne's stalling tactics, is able to maintain order and civility in the House of Representatives to the same level as Jenkins achieved, in a turbulent political climate remains to be seen, but today's circumstances will certainly ensure that the Prime Minister and the Government can retire for the summer break feeling more upbeat than they have for some months.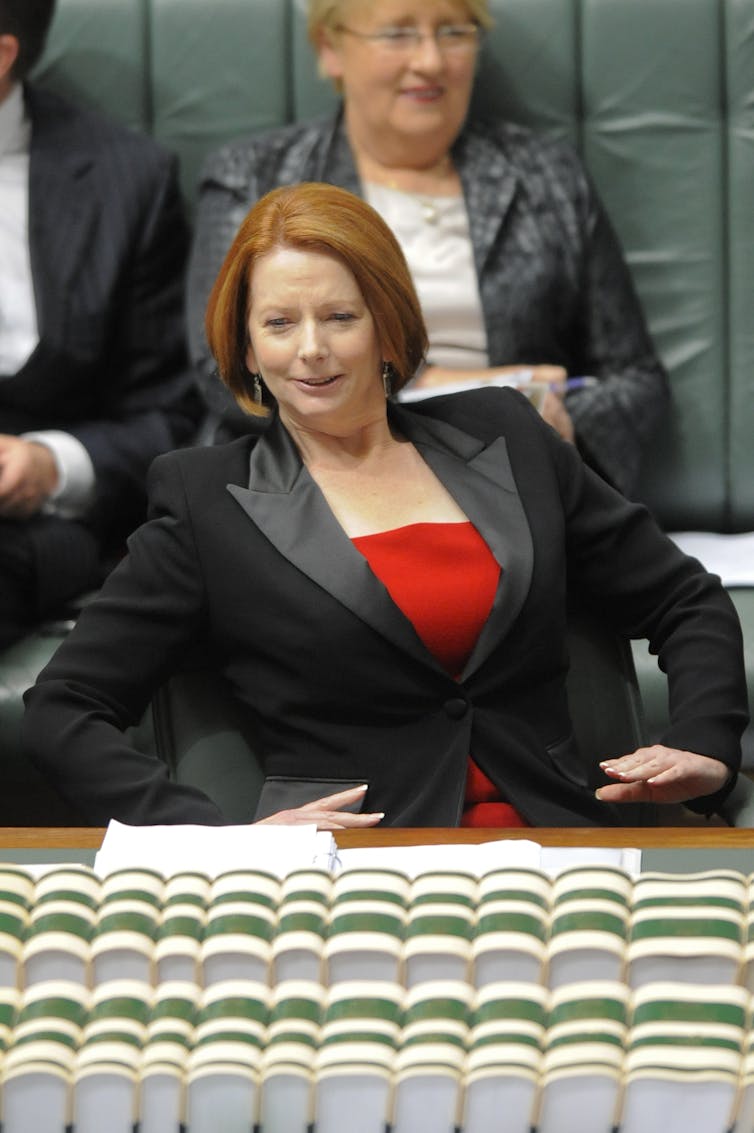 Dr Geoff Robinson, Senior Lecturer in the School of History Heritage and Society, Deakin University
Australia inherited the tradition of the independent Speaker from the United Kingdom but the fact that Australian state and federal parliaments are much smaller than the British parliament has meant that the status of the Speaker as a vote in Parliament has been more significant. The position of Speaker has always been keenly sought but to provide a speaker means that a government loses a vote on the floor of Parliament. In 1929 the failure of the Speaker to back the Bruce-Page government in a confidence vote led to the defeat of the government and an early election.
Governments with perilous majorities have sometimes sought to persuade members of the opposition to serve as speaker. In 1999 Victorian Labor leader Steve Bracks tried to persuade a member of the National Party to accept the Speakership but was unsuccessful. In 2002 Mike Rann persuaded a conservative independent to accept the Speakership and enable Labor to take office. In 1920 after an election in NSW delivered a parliament evenly split between left and right Labor persuaded a member of the conservatives to serve as speaker.
The most famous case, however, was in NSW in 1911. Labor was in office with a narrow majority but lost this majority when a Labor MP resigned, due to a disagreement about land policy, and the Liberals won the ensuing by-election. Labor persuaded a member of the Liberal Party, Henry Willis, to nominate as Speaker. Amidst scenes of near riot he was installed as Speaker.
This case a century ago may have lessons for the Gillard Government. Labor remained in office as a result of its deal with Willis but parliamentary proceedings were acrimonious and chaotic and at one stage the police had to be called to restore order. At the 1913 election Labor was returned with an increased majority; perhaps the outrage of the opposition alienated voters.
Dr Jim Maher, Adjunct Senior Lecturer, Political and International Studies, University of New England
Harry Jenkins has performed his duties as Speaker of the House with distinction at a most turbulent time in Australian politics. The hung parliament has posed many challenges for him, testing his mettle as the adjudicator of debate in the House. He has been fair and firm and the House has functioned effectively, delivery a raft of legislation on major policy issues. His rulings will no doubt add to the colourful history and procedural technicalities of the House.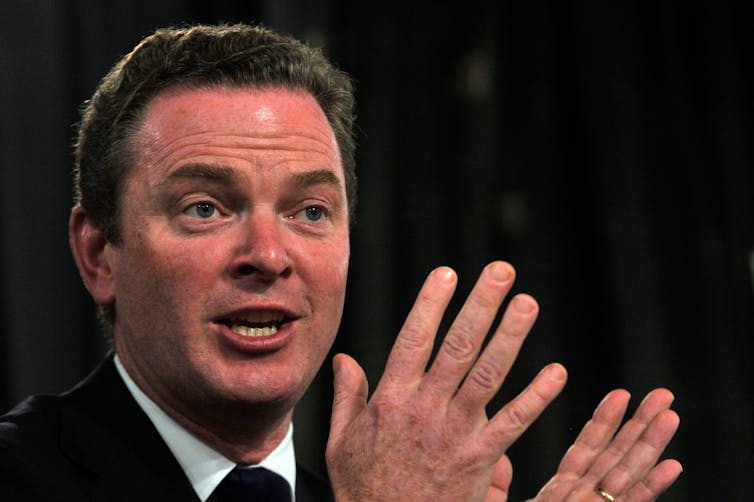 John Halligan, Professor of Public Administration, University of Canberra
The institutionalisation of an independent Speaker has not been secure in the Australian context. Harry Jenkins reason for resigning – that engagement in policy is incompatible with acting in the Speakers role – is supportive of this principle. With the elevation of Peter Slipper, the novel idea of having a Speaker from the opposition party arises, even if he is expected to resign. This arrangement is unlikely to endure, but it does provide an interesting precedent.
The tendency towards minority, or some form of coalitional, government has been a feature of several systems that derive from a Westminster tradition (although Canada has already returned to majority government, and New Zealand is expected to after next Saturday's election). Yet the idea of politicians having to negotiate and cooperate more reflects a period when collaboration and cross-boundary behaviour are more generally in favour.
Dr Libby Connors, Senior Lecturer in Australian History, University of Southern Queensland, Spokeswoman for the Queensland Greens
In the short term this reshapes federal politics. For months we have had Tony Abbott demanding an election and arguing that the minority government was unstable. Now it appears it is the Coalition which is unstable and unable to maintain its numbers in the House of Reps. Much will depend on who is elected to the speaker's chair this afternoon but it is to be hoped that a chastened Opposition will be more accepting of a minority government arrangement that has forced the party in government to consult widely and incorporate wider views from the Greens and Independents. For all the negativity, the federal parliament has undertaken impressive reforms in the past few months and a calmer more measured assessment of those developments might now be possible.