The stories are all too common.
A popular high school football player was found dead not far from his Grand Forks home in North Dakota and two high school students in Texas died after taking synthetic drugs. One took the drug mistaking it to be LSD, while another took an overdose to celebrate accomplishing a 3.9 GPA.
With 46% of high school students using some form of addiction, teen substance abuse has emerged as America's number one public health problem.
With some friends of my own adolescent children dying of drug-related causes, it became clear to me that there were huge gaps in adolescent care systems. So, I moved from being a clinician to a researcher working on interventions for youth with substance use disorders.
Typically, substance abuse among kids starts at a young age. Studies show that nine out of 10 Americans medically classified as addicts started smoking, drinking or using other substances before age 18.
In fact, the risk of being addicted is much higher among Americans who begin to use addictive substances at a younger age. For instance, studies show that one in four Americans who began using any addictive substance before age 18 are addicted, compared to 1 in 25 who started using at age 21 or older.
A safe way to recover
The traditional model of isolating individuals in 28 days of inpatient care and returning them to their previous worlds, is full of relapse risks and triggers.
New modes of recovery are, however, offering hope.
Recovery high schools are one such alternative.
The first recovery high school was set up in 1987. Today, 35 sober or recovery high schools are operating in ten states in the US to provide support to teenagers recovering from addiction.
Previously, even youth who had completed addiction treatment were relapsing at alarming rates when they returned to their prior environments, especially their schools. In fact, a majority of students who return to their previous school relapse in the first month.
In contrast, preliminary research on recovery high schools suggests that there is a significant reduction in substance use as well as in mental health symptoms among these schools' students.
While only about three percent of adolescents keep up their recovery after leaving in-patient treatment facilities, youth who follow up with alternative peer groups, have family support or attend a recovery school show encouraging rates of recovery. Some studies show these recovery rates to be as high as 75%.
Continuing care, which is part of the program, reinforces and sustains the therapeutic benefits that students gain from their treatment experiences. Encouraged by the findings so far, the National Institutes of Health has just funded the first large study of recovery high schools.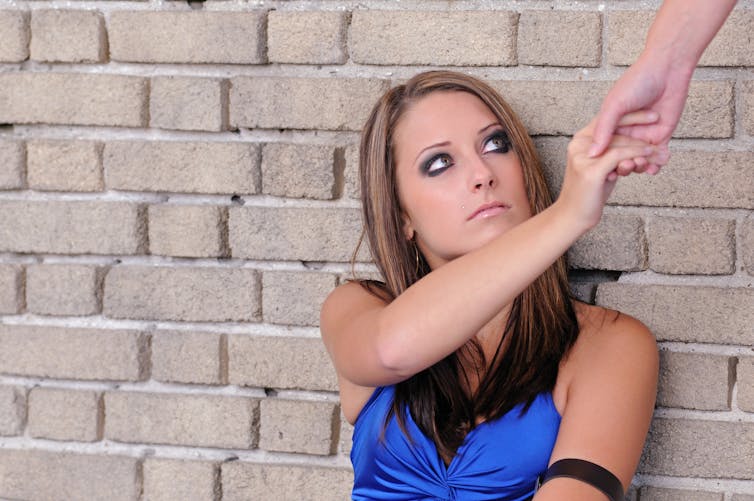 The way these schools work is like this: Students start the day with some sort of "check in" so that youth can keep each other accountable, using tools such as honest communication, self-awareness inventories, service to others, etc.
Students get an opportunity to vent frustrations and to hear solutions for dilemmas common in early recovery (eg how to let go of people, places and things that they associate with their substances). They share and build together the intimacy that comes from being fellows on a battlefield.
The language in these settings is unique, similar to that of 12-step programs used by Alcoholics Anonymous.
What's more, there is an emphasis on "giving back" and service is intricately woven into the students' school experience. For example, students work with the homeless, not far from their school setting.
The good thing is that these kids do not lose academically as successful schools are also academically rigorous. Accreditation standards for these schools put together by the Association of Recovery Schools (ARS) clearly articulate this requirement.
The model encourages "enthusiastic sobriety," emphasizing fun in recovery and not punitive action.
Building on success
Initially, close to 80 recovery schools were set up across the US. While not all survived, their success prompted the remaining 35 high schools across ten states, including private, charter and public, to come together under the umbrella of the Association of Recovery Schools.
Six of these schools are in Texas. The other states with the most schools are: Minnesota (5), Massachusetts (4) and California (9).
A program considered to be a model by ARS for other communities is Houston's Archway Academy.
Archway Academy was started in response to the number of youth who were dying upon return to their previous high schools after treatment.
The Academy opened with 10 students in 2003 and presently serves over 150 students a year, averaging 30 graduates each June.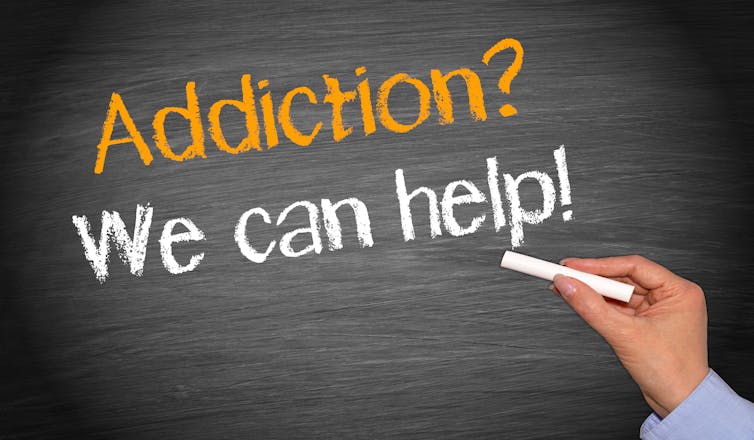 Legislators have been slow to act on the issue. However, some states such as New Jersey are now creating laws to help fund recovery schools. A new bill seeks to authorize the state education commissioner to create three pilot alternative recovery high schools to test the efficacy of the model.
The first of these three recovery schools, called the Raymond J Lesniak Recovery High School named after the state senator who championed the program, had its opening ceremony in the fall of 2014.
Emerging options
At the federal level, the Comprehensive Addiction Recovery Act (CARA) was referred to the Senate Judiciary Committee in September 2014. While it still has a long way to go, this legislation would allow both public and specialized schools to expand prevention and education efforts while promoting treatment and recovery.
CARA proposes support for communities facing a prescription drug crisis, as well as a US$ 5 million program for improving awareness, stepping up efforts to prevent drug overdose and creating treatment option plans for youth.
Newer options are emerging with an emphasis on a more comprehensive community-based approach to provide support and treatment. A Recovery Oriented Systems of Care (ROSC) emphasizes the need for collaboration among treatment centers, recovery high schools, collegiate recovery programs, the 12-step de-addiction program and surrounding communities. Parents of children with addiction too are being supported.
Young people today want to experiment. Drugs can have a huge impact on the developing brain of an adolescent, affecting coping and functioning. Even marijuana which many consider a less dangerous substance can alter brain functioning and potentially lower youth IQ.
Not all solutions will work for everyone. We have to develop more resources so adolescents and young adults can find their individual paths to recovery. But the words of kids who have attended recovery schools tell us that those were the first places where they had real friendships.
As one of the students who attended a recovery school said, >"If I was using [drugs] right now, I don't know how much longer I'd have. I think this school saved my life and it continues to save my life every day."
Such programs could well provide a springboard to a life of hope and promise for many of these kids.