Contemporary dance is a catch-all phrase used fairly indiscriminately, meaning many things to different dance communities across a wide range of cultures. In fact, it's probably easier to say what contemporary dance is not than what it is.
But a good place to start is by thinking of it as a genre in its own right, with different styles that can be housed under one roof.
What came before?
Before we had contemporary dance (1970s onwards), we had postmodern dance (1960-70s) and, prior to that, modern dance (1920s-1960s) and it is here that the styles of dance we comfortably call "contemporary" today find their genesis.
The European influences on American modern dance came from the German Expressionist dancers Mary Wigman (1886-1973) and Hanya Holm (1893-1992). Along with the American forerunners of modern dance, Ruth St Denis (1879-1968), Isadora Duncan (1877-1927) and Lois Fuller (1862-1928), they paved the way for Martha Graham (1894-1991) and Doris Humphrey (1895-1958), in particular to develop new styles that sought to embed raw human emotion within their dances, differing from the highly stylised emotional and refined content of ballet.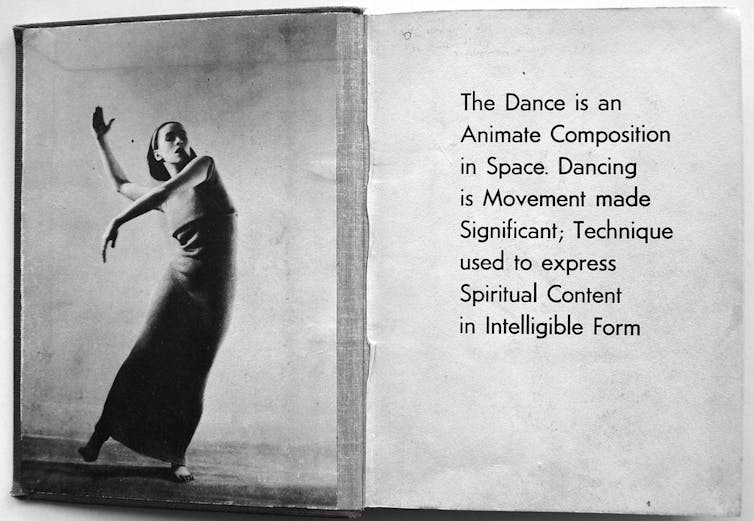 As these explorations grew through the making of new dance works, so too did new dance training techniques in form. We know these techniques today as the Graham technique and the Limón technique. José Limón (1908-1972) worked closely with Doris Humphrey and further developed her technique after her death.
A large number of modern dance leaders emerged from these companies and were a great influence in moving western forms of dance performance out from under the velvet cloak of ballet. They include American choreographers Merce Cunningham (1919-2009), Paul Taylor (1930-), Alwin Nikolais (1910-1993), Murray Louis (1926-), Erick Hawkins (1909-1994) and Lester Horton (1906-1953).
The Cunningham technique is alive and well today, with its emphasis on line and shape. Alongside the Graham technique it's still one of the main modern dance techniques taught worldwide.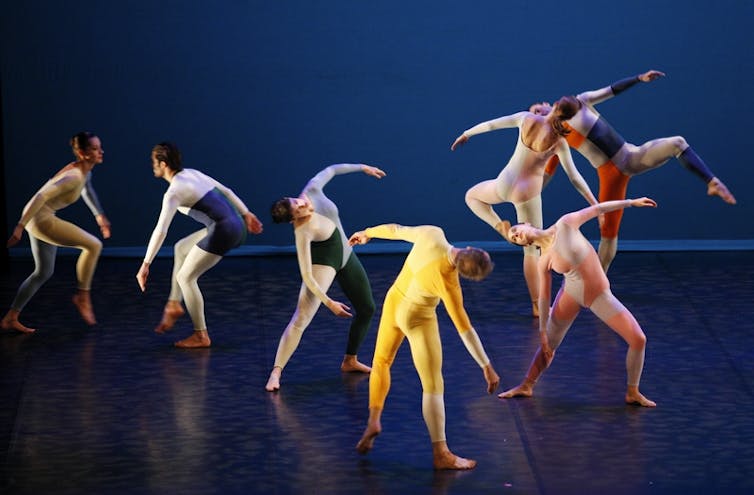 Dance technique challenges establishment
The big shift in dance technique between ballet and modern-dance lay in the use of the torso, body weight, and the use of the floor as a valid surface to perform on with the whole body, not just the feet. These aspects shaped dramatic alterations as to how the dancer's body was trained.
The torso was used with greater flexibility and the centre of gravity of the body was worked lower to the floor through deeper knee bends, giving modern dance styles a more grounded presence than ballet.
But as soon as these modern dance styles became as codified as ballet, the move was on again to challenge the modern dance establishment and discover new territory for the creative impetus's of dance as an art form.
What we now know as postmodern dance became the next wave of influence to radically alter the face of dance and inevitably dance training. The very framework of how we viewed and understood dance and the dancer's body was challenged from all angles and pedestrian movement entered into the realm of movement language for the dancer.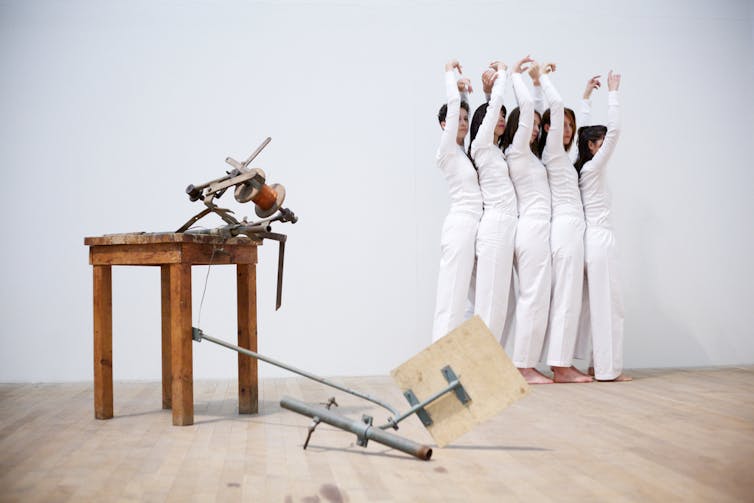 Developments from the New York-based collective Judson Dance Theater, whereby choreographers collaborated and debated the content of dance performance (and its reason for being), led a worldwide movement in the early 60s that embraced all movers as dancers, a position not agreed upon by the whole dance fraternity.
Improvisation was not seen as just a tool to use in the creative process but as a valid structure around which to build live performances. This included contact improvisation (devised by Steve Paxton), in which two or more performers use physical contact as a medium for exploration and performance experiences.
The postmodernists who still have reach and influence today are Americans Trisha Brown, [David Gordon](http://en.wikipedia.org/wiki/David_Gordon_(choreographer), Yvonne Rainer, Meredith Monk, Steve Paxton, Deborah Hay and Lucinda Childs.
Post-postmodernists
Inevitably, the limited skills of non-trained dancers and the experimental nature of postmodernism worked its way through to a revival of the trained skilled dancers that modern dance had developed and we enter the period from around the mid 1970s that is referred to as "contemporary dance".
The term is contentious on many levels. The Graham, Cunningham and Limón training methods were still alive and practised around the world but returning to modern dance training methods alone was not seen as a progressive pathway forwards. Hence, the word "contemporary" signalled that modern dance styles were being developed with resulting newer styles becoming more prevalent for training dancers and choreographers in the "present" time.
Postmodernists had, in their desire to not conform to any codified dance techniques, sought out alternative movement forms through which they could experience the connection of mind and body working together. These included Alexander, Feldenkrais, Tai Chi, Martial Arts and yoga to name a few.
This aspect remained attractive to the new generation of artists making dance work with the result that a more eclectic and versatile dancer was being trained, giving choreographers a broader range of skilled performers to work with.
The blurring of boundaries between artforms, the result of artists seeking improved pathways for communication and also desiring to reach new audiences was helped along by advances in technology. Artistic work was having greater exposure on a global level and contemporary dance styles were rapidly being infused with new influences from both street forms of dance, cross-cultural perspectives and other forms of artistic expression.
This is represented in work by companies such as Anne Teresa de Keersmaeker, Cloudgate Dance Theatre, Batsheva Dance Company, Hofesh Shechter Company and Chunky Move.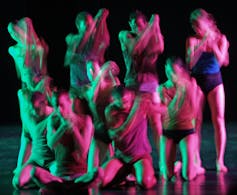 The young artist training to enter the industry as a contemporary dancer today might have a mix of a modern dance style (either Cunningham or Graham), a derivative of a modern dance style, or an eclectic mix of modern dance styles that bears no resemblance to any formal roots, plus training in one or more adjunct styles such as ballet, yoga, Pilates, Feldenkrais, Alexander, jazz, Brazilian capoeira, hip-hop, tap, tumbling, martial arts and so on.
It can be much harder to identify the training of contemporary dancers in the 21st century as they have not necessarily been molded by any one style of dance alone. Instead, the new work of an individual choreographer or company will be more likely to house identifiable characteristics of contemporary dance.