Fast fashion is that ever-changing need to have the latest beautiful thing at a bargain price — that club-ready piece of clothing, that status symbol shoe or that must-have top you just found at the mall.
But that cheap statement piece comes at a price. The fashion industry is the second most polluting industry in the world, after the oil and gas sector. It's also famously unfair to its workers, the majority of whom are women. Although there has been a lot of talk about female empowerment, the reality is that most women who toil on the factory floor remain in poverty for most of their lives.
Ten years ago this month, much attention turned to the global garment industry when a group of garment factories collapsed at Rana Plaza near Dhaka, Bangladesh. The accident, called a "mass industrial homicide" by unions in Bangladesh, killed 1,124 people and injured at least 2,500 more.
Most of the people who went to work that day were young women, almost all were supporting families with their wages and all were at the bottom of the global production chain.
This week on Don't Call Me Resilient, we look back at the Rana Plaza disaster to explore how much — or how little — has changed for garment worker conditions since.
The industry has a "murderous disregard for human life." That's how this episode's guest, Minh-Ha Pham, puts it. She is an associate professor in media studies at the Pratt Institute in Brooklyn and the author of Why We Can't Have Nice Things.
Also joining us is Dina Siddiqi, a feminist anthropologist and an expert on labour in Bangladeshi garment factories. She is an associate professor at New York University.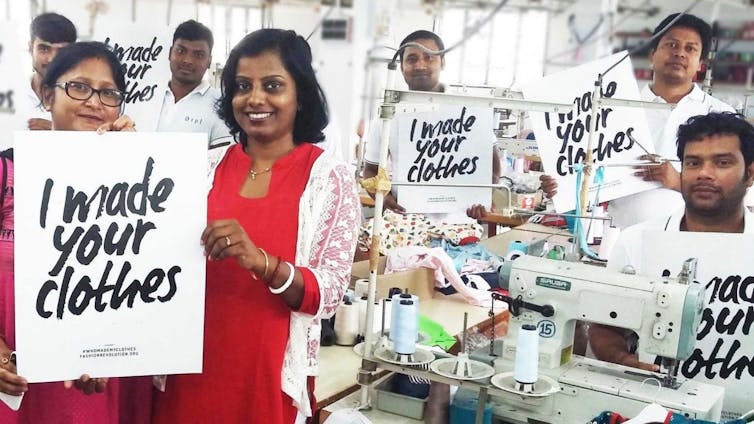 'Murderous disregard for life'
The collapsed buildings at Rana Plaza had shown signs of cracks the day before. While other tenants in the buildings — the banks and shops — sent their workers home, the garment factories' managers insisted their people come to work to meet the relentless deadlines of clothing manufacturing.
Ten years ago, but also today, Siddiqi says garment workers are left with impossible choices:
"They did not feel they had the right to say no because they were threatened with dismissal. They were owed wages already. Those are everyday conditions in the garment industry…their choice was: risk dismissal and possible starvation…or risk their lives."
Approximately five million people in Bangladesh work to produce clothing for hundreds of major international brands, including Zara, H&M and GAP. It is the second largest global producer of clothing and has the lowest wages.
Garment factories also exist in the Global North. Last week the United States Department of Labor released a report on garment workers in Los Angeles that said some were getting paid as little as $1.58 an hour.
Corporate solutions fall short
While many corporations have now signed the Bangladesh Accord in an attempt to make things safer, Minh-Ha Pham says the accord has a narrow definition of worker safety. The focus is on structural integrity of buildings and corporate liability. But Pham says:
"If you talk to workers, safety means having a workplace free of physical, sexual verbal assault. Safety is getting paid on time. Not having the freedom of association, not having child care, not having maternity leave…create unsafe conditions of labour. [These are things that] initiatives like the Bangladesh accord don't even begin to imagine."
The focus on corporate-led solutions, such as the accord, allows clothing brands to appear socially responsible in spite of the reality on the ground. Pham says that without oversight and regulation, these types of initiatives "make brands that are signing on to these initiatives…look good. Consumers feel good about these brands. But there's no follow through."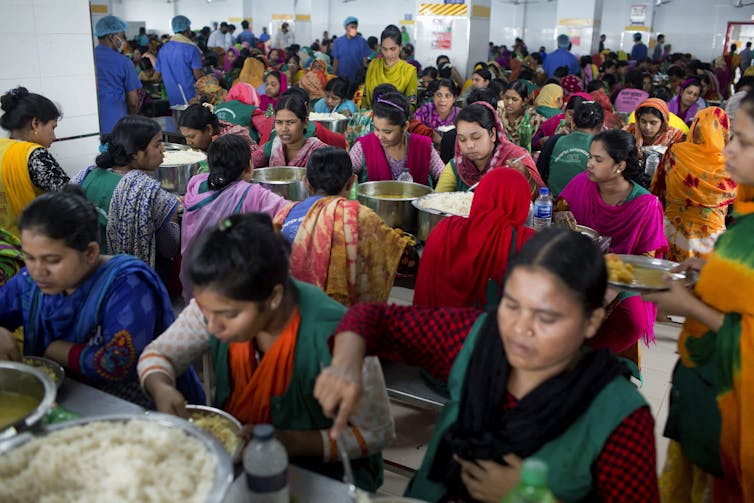 Western saviour complex
Social media campaigns to hold brands accountable to their workers have proliferated in the last decade.
However well intended, Pham says these campaigns — primarily led by those in the Global North — don't address the structural and systemic nature of exploitation inherent to the global garment industry.
She says the campaigns can actually take the attention away from the structural problems. "They make us feel like if we could just tweak this thing, then everything else will be okay. It actually legitimizes the system because (it says) the system is basically okay, but for A, B, and C things that we can fix."
And Siddiqi says in the last 10 years, brands have actually paid Bangladeshi garment workers increasingly lower prices to make the exact same product. "So brands are squeezing Bangladesh at the same time that they're telling Bangladesh factory owners that they must be better to their workers."
Both Siddiqi and Pham also caution against the idea that this is solely a Bangladeshi problem. They say racist assumptions see the Global South as inherently corrupt and "backwards." But these notions overshadow the exploitation of and resistance by racialized and gendered workers in the West, in places like Los Angeles.
Pham says "it's easy to think of, you know, oh gosh, those people over there…They don't care about humanity. They don't care about safety. [But] this happened in California."
For example, in 2020, Pham says, garment workers were being "held up as heroes because factories shifted to making masks for a while when we were wearing cloth masks. But (workers) oftentimes (were) coming in without health insurance, without safety protocols, oftentimes without masks risking COVID, (working) in California, for piece rate wages."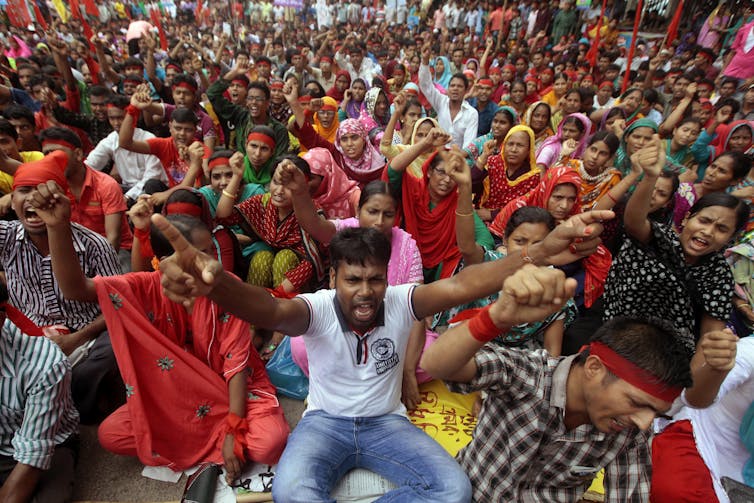 Now what?
Both scholars say those who want to help to alleviate pervasive exploitation in the global garment factory industry must make efforts to understand an intentionally opaque supply chain system. This includes learning about brand contracts, international trade and labour laws and immigration and border policies. It also involves the necessary but difficult task of explicitly naming capitalism as a structural problem.
Ultimately, Pham and Siddiqi say western advocates must support collective actions initiated by the workers themselves.
From The Conversation
---
Read more: Fashion production is modern slavery: 5 things you can do to help now
---
---
Read more: Here's what businesses and consumers can do to tackle modern slavery in supply chains
---
---
Read more: Why the fashion industry keeps failing to fix labour exploitation
---
---
Read more: Victoria's Secret does it again: Cultural appropriation
---
Read more
"Starving for Justice" by Dina Siddiqi
"How to Fix the Fashion Industry's Racism" by Minh-Ha Pham
Taslima Akhter: Documentary photographer and activist
"Turn Up the Heat on Fairness: American Garment Workers Deserve Better"
"Brands are Today's Colonial Masters"
Listen and Follow
You can listen to or follow Don't Call Me Resilient on Apple Podcasts, Google Podcasts, Spotify or wherever you listen to your favourite podcasts. We'd love to hear from you, including any ideas for future episodes. Join The Conversation on Twitter, Facebook, Instagram and TikTok and use #DontCallMeResilient.