Federal energy minister Josh Frydenberg says he is confident of securing state governments' support for the National Energy Guarantee, with a final decision now timetabled for August.
At a meeting today, state energy ministers agreed to progress towards a final version of the policy, which aims to ensure a reliable electricity supply while also cutting the sector's greenhouse emissions by 26% by 2030.
Details of the policy were first unveiled in October 2017, after the federal government opted against Chief Scientist Alan Finkel's recommended Clean Energy Target. It features two components: a "reliability guarantee" and an "emissions guarantee".
---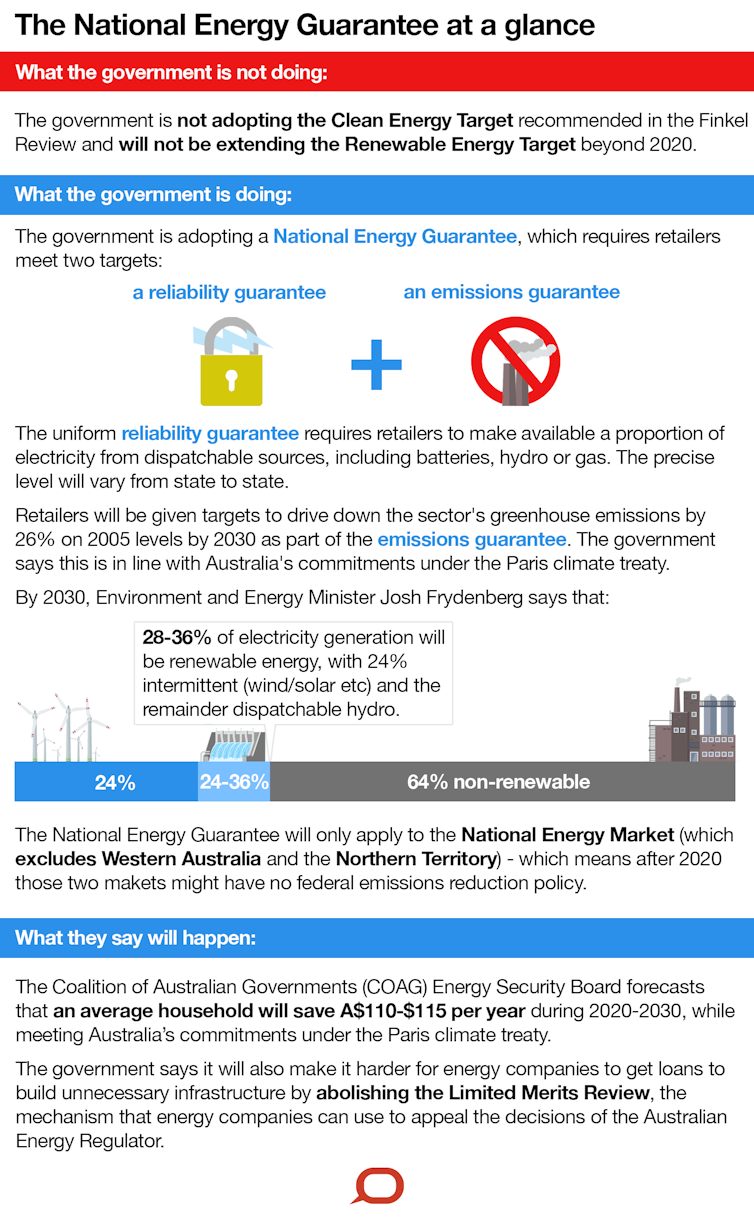 ---
Under the latest iteration of the policy, developed by the Energy Security Board, electricity retailers would be required to ensure they do not exceed a certain level of greenhouse emissions per unit of electricity sold. They would also be expected to invest in extra generation capacity in advance of any forecast shortfall, so as to ensure reliability.
Grattan Institute energy analyst David Blowers wrote this week that although the 26% emissions target is far too modest, the policy could deliver much-needed bipartisan political support. It would create investment certainty and then could be ramped up later.
But RMIT's Alan Pears previously wrote that the government's slow and modest policy ambition has been overtaken by the breakneck pace of change in renewables and energy efficiency.
Economic analysts have voiced fears that the policy's "technology-neutral" approach is a stalking-horse for coal and may put the brakes on renewable energy investment in Australia.
Frydenberg today confirmed that the policy will not prevent states from pursuing their own more ambitious renewable energy targets. But he said the overall emissions reduction target for the electricity sector will not be increased beyond 26% by 2030.
"States can knock their socks off with their own renewable energy schemes, as long as they meet their reliability obligations under the National Energy Guarantee," he said.
Asked about the views of the Monash Forum, a grouping of Coalition MPs that has agitated for new government-funded coal-fired power stations, Frydenberg said he did not expect any new coal stations to be built. But he said it was likely that Australia's 20 existing coal power stations would continue to attract private investment.