Chinese e-commerce giant Alibaba plans to float on the New York stock exchange in what could be the largest initial public offering in US history. The success of Alibaba and fellow Chinese firm JD.com has highlighted the emergence of internet businesses in the world's second largest economy.
It is perhaps not surprising that China has many emerging e-businesses, given its highly educated population, the widespread availability of computing and mobile technologies, and the geographical scale of the country. Going online puts technology businesses in touch with tech-savvy internet users throughout the world's most populous market.
Increasingly, the use of English as a common language for e-businesses means these companies have the scope to expand into new markets. Alibaba spin-off AliExpress already serves international customers, for instance.
So which Chinese e-businesses are poised to follow in Alibaba's footsteps? Here are a few candidates:
NetEase
NetEase is cashing in on China's huge online gaming community. The company develops its own World of Warcraft-style games, based on well-known Chinese stories and fictions. One popular game, Fantasy Westward Journey, relates to 16th century classic novel "Journey to the West", which was popularised in the West in the 1980s as Monkey.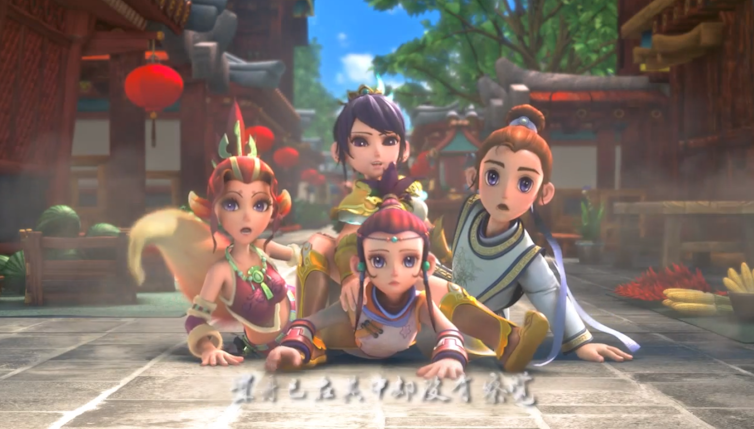 NetEase is moving with the times, developing mobile-friendly versions of its games as well as expansion packs for its most popular games in different modes, so keeping demand up for winning products. The company is growing rapidly, with reported sales of US$1.6 billion in 2013, and net profits of US$734m. It generates revenue from selling games, advertising and other online services including email and news reporting. It also operates China's most popular news app.
51job
As China moves away from manufacturing and towards a more service-based economy, demand for skilled labour is growing. But it's a volatile market, and staff turnover is high. There is a tendency for skilled workers to move jobs on a regular basis, often more than once or twice a year, to secure higher salaries. And 51job, an online and print recruitment guide, is well placed to take advantage.
The site has around 80m registered users, making it China's leading employment website. The business offers an executive search service, student employment, training and HR systems. Listed on the NASDAQ stock exchange, most of its income comes from employers posting job adverts. The website is bilingual – Chinese and English – and printed versions are tailored to local vacancies in each of the eleven cities where the guide is published. Total revenue in 2013 was US$277m, and the business grew by 15% in the first quarter of this year.
Tencent
WeChat, or "micromessage" in Chinese, is a messaging app that allows self-determined groups to send text and voice messages for free. Think of it as a Chinese version of Whatsapp. WeChat has been a social networking phenomenon in China over the past year and a half, growing its user base at phenomenal speed.
Owned and developed by online conglomerate Tencent, WeChat reports 396m active users, which makes it the second most used messaging app in the world after Facebook's Whatsapp. With Facebook officially not allowed to operate in China, Tencent is in a strong position to make a lot of money from this app. Facebook valued Whatsapp at US$19 billion, after all.
However, such success comes at a price. When you've cornered the market in communication, you run the risk of more state scrutiny. The Chinese government has announced a month-long crackdown on WeChat, over concerns that the app is being used to disseminate unofficial news and versions that challenge official media.
However, unlike some of the other e-businesses covered here, Tencent has a diversified portfolio, including messaging and email platforms qqmail and foxmail. It also has a growing international user population, as it operates in English. Tencent looks likely to ride through the short-term blip over WeChat, as well as any future risk that this app may peak out at some point.
Soufun
China's property market is booming, and so are its estate agents. Soufun is a real estate portal that allows users to market their properties online. It also has offices across the country and extensive data on property markets in over 300 of China's cities.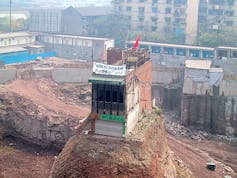 The company is growing fast. Revenues last year were US$637m – an increase of almost 50% on 2012 – with profits of US$299m. As China gets richer, so its citizens will increasingly demand newer, larger homes. This is compounded by speculative purchases of property by individuals and companies. In this buoyant sector, Sofun's growth prospects look good.
But the company's fortunes may be on a bumpy ride in the short-term. Many commentators on China have raised concerns about the country's "property bubble", and should this burst companies such as Soufun will take a hit, even though long-term trends for housing look very healthy.
Yonyou
Software company Yonyou operates business-to-business, proof that in China firms don't need to deal with the public directly to benefit from the country's consumption boom. Yonyou produces management and admin software for businesses of all sizes. The company's real advantage lies in its proprietary Chinese software, at a time when businesses and government are concerned about using US software for security reasons. It also runs training and consultancy projects for companies and government bodies.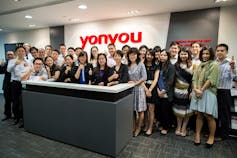 Yonyou has been expanding its client base in East and Southeast Asia, and claims to be one of the largest business software providers in the Asia-Pacific region. It might not be the most glamorous sector, but the money is good. Last year, profits were up 44% to US$89m.
Renren: a salutary tale?
Renren has been described as China's Facebook, because its social networking platform allows real-time, real-name interaction. Like Facebook, Renren started on university campuses as a student networking site, and has since grown to claim it has more than 200m active users. Most now access Renren through their mobile devices.
Renren listed on the New York Stock Exchange in 2011, but it soon ran into trouble. At one point last year, shares in the company had lost 80% of their initial value. Recent results indicate a fall in use, as Renren reduces its online gaming and competitors such as Weibo and WeChat take market share.
However, it is reporting continued profitability on these lower usage levels. Last year's revenues of US$157m were down slightly on the previous year but the company still posted a net income of US$82m, compared with a loss of US$75m in 2012. Don't write Renren off just yet – it may be returning to a smaller equilibrium of users and adapting its business model to this new reality.
As Chinese businesses like Renren burst onto the scene, growing at hyper-speed before then falling back, they are learning new lessons in how to survive beyond their own individual dotcom booms.