Northern Ireland's Democratic Unionist party (DUP) is to provide parliamentary support to Theresa May's minority government following her failure to secure a majority in her snap election.
Early comments from the DUP hierarchy, such as former finance minister Simon Hamilton, suggests the party will expect a few things in return for its support. Here are the five items most likely to sit on top of its wishlist.
1. No hard border with the Republic of Ireland
Though the DUP is ideologically committed to Brexit, this will be an essential and early proviso for its involvement in any electoral arrangement with the Conservatives. This accordingly dilutes "hard Brexit" – at least for this part of the UK and possibly more broadly. It will seek to maintain the Common Travel Area and the ease of trade throughout the island and with the European Union generally. This has huge symbolic and political implications for the Brexit negotiations.
2. Immunity for British soldiers in legacy cases
This relates to the retrospective prosecution of soldiers for alleged crimes committed during the Troubles between 1969 and 2005. The Conservatives are politically – and emotionally – committed to ending prosecutions and delivering immunity for former British troops.
The Tories' traditional support for the armed forces means that there will be pressure to drop certain high-profile cases. These include as many as 18 former soldiers under investigation for the massacre of 14 civilians on Bloody Sunday in 1972. Barra McGrory, the outgoing director of public prosecutions, has hinted at other potential actions against British soldiers – these are cases that could now be put into cold storage.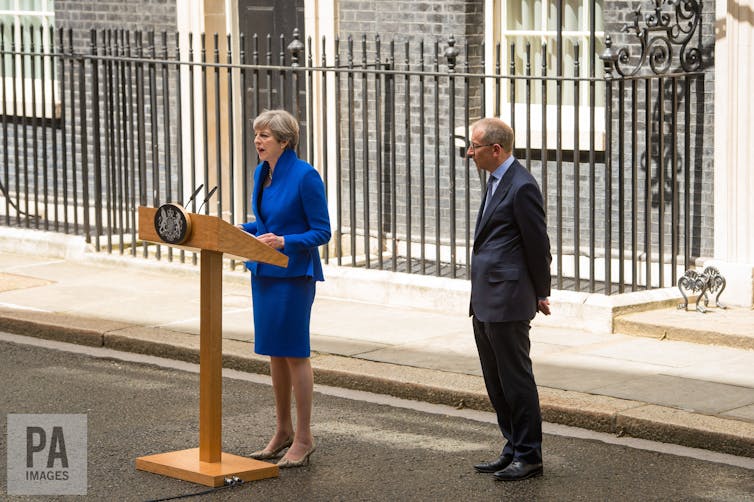 Several cases are ongoing and pending. They are viewed by British veterans and unionists as disproportionately targeting British security forces as opposed to Irish Republicans. This issue has so far been largely ignored by most commentators.
3. More money for Northern Ireland
Northern Ireland currently receives a £10.4 billion annual block grant from Westminster. This is calculated under the Barnett Formula. The grant was increased in 2013 but cut the following year when the Northern Ireland government failed to implement welfare reforms. The DUP's co-operation will surely require further investment in the grant – especially to offset the impact of Brexit and the region's loss of European Union funds.
4. No change on abortion and same-sex marriage
Neither the 1967 Abortion Act nor the 2013 Marriage (Same Sex Couples) Bill applies in Northern Ireland and the DUP intends to keep it that way. The party sees these locally as red-line issues. Expect them to be off Northern Ireland's negotiating table for the foreseeable future.
5. No border poll
Following its successes in March's Northern Ireland Assembly election, Sinn Féin has now also enjoyed a good general election. It deprived the Social Democratic and Labour Party (SDLP) of two seats in South Down and Foyle, and regained Fermanagh South Tyrone from the Unionist Unity candidate.
One of Sinn Féin's main goals is to push for a border poll on Irish unity, which the DUP believes is divisive and unnecessary. This is in some respects a possible miscalculation, as polls continue to show a substantial majority for maintaining the union with the rest of the UK. A victorious pro-union win would put the issue to bed for some years. There is, additionally, no knowing how post-Brexit Britain will look. If the economy nosedives after the withdrawal from the EU, a border poll will be considerably harder for unionists to win.