Australia's population growth and economic activity continue to pose major environmental challenges, according to a comprehensive five-yearly stocktake of the country's environmental health.
The federal government's State of the Environment 2016 report (prepared by a group of independent experts, which I chaired), released today, predicts that population growth and economic development will be the main drivers of environmental problems such as land-use change, habitat destruction, invasive species, and climate change.
These main pressures are broadly the same as those listed in the first ever State of the Environment report in 1996.
Yet since the last report in 2011, there have been some improvements in the state and trend of parts of the Australian environment. Our heritage (built, natural, and cultural) and marine environments are generally in good condition, as is the Australian Antarctic Territory. However, the Great Barrier Reef was affected significantly by Cyclone Yasi in 2011 and record high sea surface temperatures in 2015-16, resulting in extensive coral bleaching and die-off, particularly across the northern regions.
Pressures and changes
The new report shows that some individual pressures on the environment have eased since the 2011 report, such as those associated with air quality, poor agricultural practices and commercial offshore fishing, as well as oil and gas exploration and production in Australia's marine environment.
During the same time, however, other pressures have increased, including those associated with coal mining and the coal-seam gas industry, habitat fragmentation and degradation, invasive species, litter in our coastal and marine environments, and greater traffic volumes in our capital cities.
Climate change is an increasingly important and pervasive pressure on all aspects of the Australian environment. It is altering the structure and function of natural ecosystems, and affecting heritage, economic activity and human well-being.
We continue to lose agricultural lands through urban encroachment. Over the past five years land-clearing rates stabilised in all states and territories except Queensland, where the rate of clearing increased.
Coastal waterways are threatened by pollutants, including microplastics and nanoparticles, which are largely unregulated and their effects poorly understood.
Since 2011, the coast has experienced several extreme weather events, including cyclones, heatwaves and floods. Climate-related pressures of sea level rise, more frequent severe storms, and subsequent erosion and recession of the shoreline are expected to become increasingly significant for coastal regions in the future.
Population growth in our major cities, along with Australia's reliance on private cars, is leading to greater traffic volumes, which increase traffic congestion and delays as well as pollution.
Australia's biodiversity is continuing to decline, with some exceptions, and new approaches are needed to prevent accelerating decline in many species. Since 2011, the list of nationally threatened species and ecological communities has lengthened, with the addition of 30 new ecological communities, and 44 animal and 5 plant species. Two species have been reported as probably extinct: the Bramble Cay melomys and the Christmas Island forest skink.
What's more, because climate change will increase the existing threats, the capacity of the environment to adapt to climate change will be improved if other existing threats are addressed or ameliorated.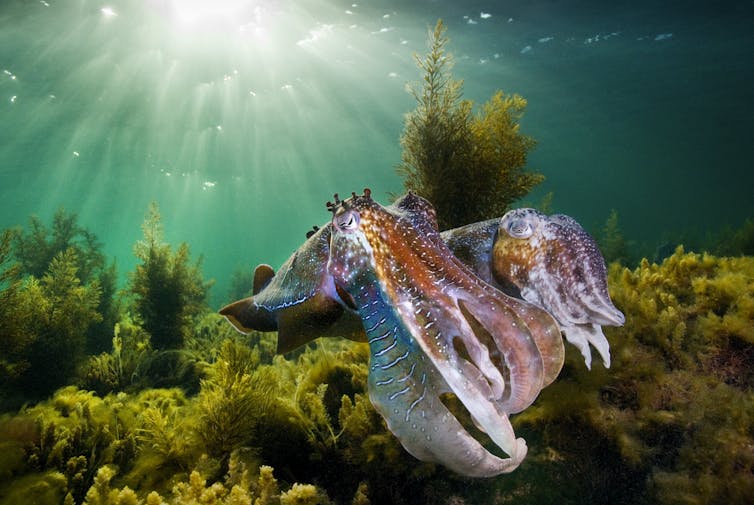 Grounds for optimism
For some parts of the Australian environment, at least, effective policy and management have contributed to improved outcomes for the environment and people.
Since 2011, Australia's conservation estate has increased in size. The National Reserve System has grown significantly, largely through the addition of new Indigenous Protected Areas.
Early indications are that environmental watering in the Murray–Darling Basin, driven by the 2012 Murray–Darling Basin Plan, along with the effects of natural floods, have contributed to ecological benefits.
The formation of the National Offshore Petroleum Safety and Environmental Management Authority in 2012 has resulted in greater focus on industry compliance and increased levels of preparedness for unplanned events.
Technology is also changing the way in which environmental managers and policy-makers can access and use information to support decision-making and environmental management.
The new digital platform for the State of the Environment has delivered improved transparency and access to environmental data, making it more accessible to decision makers (including the private sector) and the public, but there remain data gaps to be filled.
There have been significant improvements in knowledge about the environment. In recent years, citizen science has expanded, resulting in improved observations of the environment that, in turn, provides knowledge to support more effective management.
However, we need to accelerate the process of improving environmental information, data and analysis between government, the private sector and civil society. The move towards a national system of environmental economic accounts is a promising development.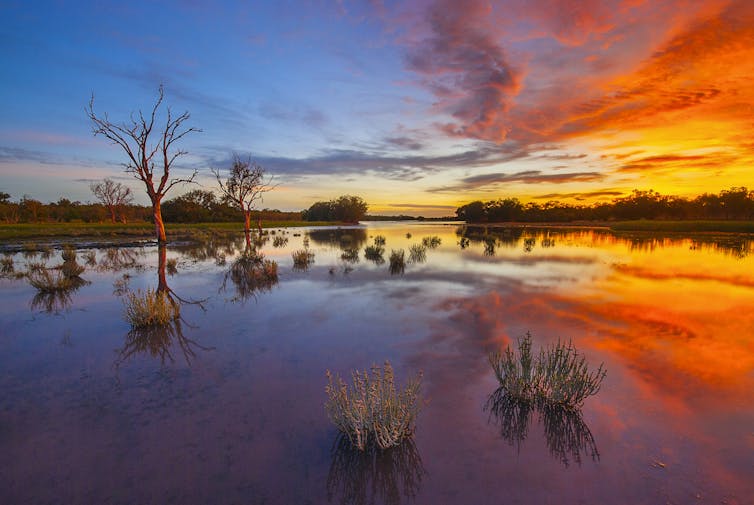 Challenges ahead
It is clear that some parts of Australia's environment are not yet being managed sustainably, including invasive species and litter in our coastal and marine environments. There are several key challenges to the effective management of the Australian environment, including:
Lack of a national policy establishing a clear vision for the long-term protection and sustainable management of our environment

Poor collaboration and coordination of policies, decisions and management arrangements across sectors and between both public and private sector managers

Insufficient resources for environmental management and restoration, and a lack of understanding of cumulative impacts.
State of the Environment 2016 is fundamentally different from its predecessors – with innovations that make it interactive and easier to track change over time.
Its consistent format provides environment policy makers and hands-on environmental managers with better visibility of changes, vital to understanding the condition of our environment and making informed decisions about its future.
It is grounded in the best available information and analysis, and builds on 20 years of experience in national reporting on the environment.
Meeting these challenges will require integrated policies and actions that address both the drivers of environmental change and their associated pressures.
Meeting this challenge will require scientists, governments, communities and businesses to all work together, and there are promising moves in this direction. For example, the Reef Life Survey brings together scientists, managers and citizen scientists to monitor shallow-reef biodiversity in nearly 90 locations around Australia. The appointment of a Threatened Species Commissioner in July 2014 is also helping to bring a national, collaborative focus to conservation efforts to address the growing number of native species in Australia facing extinction. Such efforts need to be encouraged and expanded.