So far this year, three British prisons have been placed under serious review because of the way they are run. The chief inspector issued the "Urgent Notifications" over significant concerns about the treatment and conditions of those detained within local prisons, most recently HMP Birmingham.
Rates of serious violence, self-harm and suicide are the highest ever, particularly among those on remand or recall who are held within this type of prison.
Local prisons are the first prisons entered when a person is remanded or sentenced to imprisonment before transferring to a more specialist or longer stay institution. They are inherently difficult to manage because of the highly varied needs of the people who are sent there.
Many of those who enter local prisons are dealing with drug and alcohol misuse, low literacy and homelessness – at the same time as being removed from their family and support networks. Critically, many have the kind of complex mental health and psychological needs that would otherwise be dealt with in a highly specialised mental health hospital.
As many as one in five have both substance misuse issues and serious mental health concerns. But prison is not an environment which is focused on mental health. Meanwhile, those serving time in local prisons need to access education, develop work skills and become rehabilitated.
My research starkly demonstrates that violence is linked with self harm in prisons, with one in ten of those in local prisons engaging in both behaviours. This leads to highly challenging management scenarios. Added to this is the major destabilising effect of psychoactive substances like Spice or Mamba. As many as two thirds of prisons have reported a "significant issue" with Spice – its effects are highly unpredictable, and its supply is often associated with organised criminal activity and prisoner debt.
A further destabilising element in prisons is staff inexperience. A recent early retirement scheme saw over 4,000 experienced staff leaving the prison service. Now, at one local prison, over half of the officers have less than a year in the job. Due to this widespread inexperience, staff will understandably struggle to meet complex challenges. We must remember that for these staff, a "persistent and fundamental lack of safety" has become their everyday working environment. They are working exceptionally hard, but with little space or time to move past the reality of simply reacting to the next incident.
Recent announcements promising £10m of new funding will provide a basis to improve security and accommodation, and reduce the availability of banned substances. But more is required for long term improvement.
Our research emphasises that effective change comes from greater coherence in organisational priorities and structure. This requires integrated expectations and policies across the criminal justice system – and between the two departments of health and justice.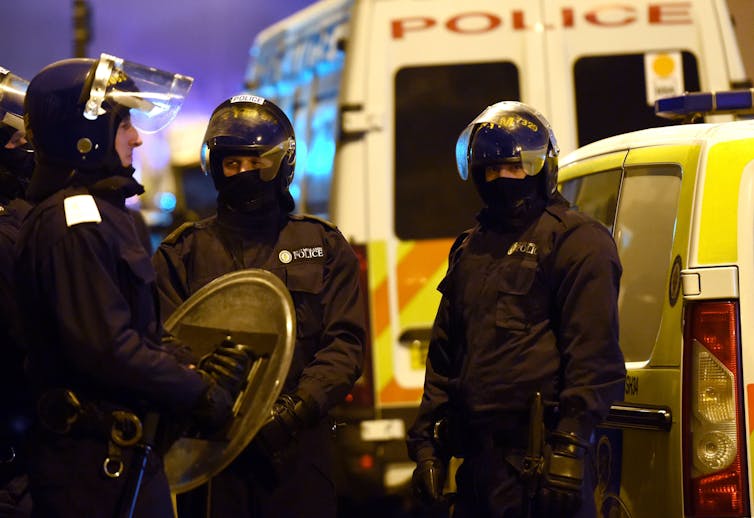 The prison service also needs to move away from deeply rooted yet ineffective assumptions. For example, punishment may be considered necessary after rule breaking. But on its own, punishment is ineffective in reducing prison violence. And it can increase the risk of self-harm, especially if punishments are applied inconsistently.
Prison walls
As set out in the UK government's vision for prison governors, these institutions can only achieve their goals through cooperation based on research and experiential evidence. However, this requires a brave shift from a policy led approach to creating a service which is strategic, knowledgeable and nimble.
Ongoing support and supervision for staff is also essential. There are few local prison staff who are specifically trained to understand complex harmful behaviours, or who have time to reflect. Prison work must move away from being process led, and instead provide staff with the ability to make use of the information they have, taking a wider view of the situation. We need to see the jigsaw picture before choosing the pieces.
Better funded training and ongoing support – potentially with external supervisors or placements into other professional settings – would go some way to improving practice among inexperienced staff.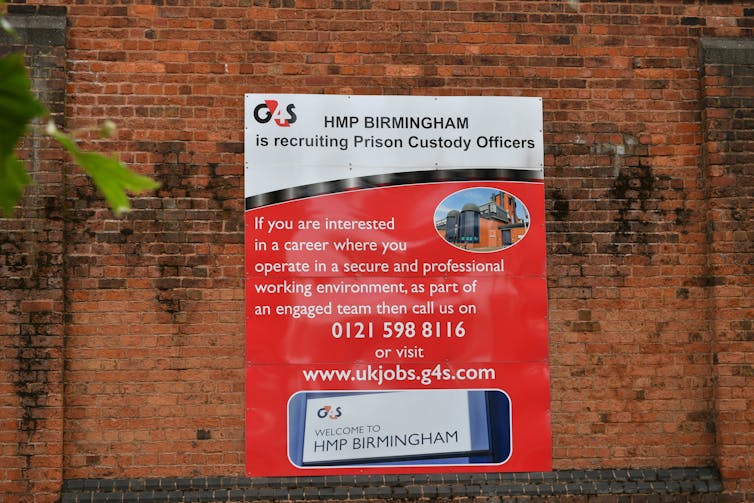 Building on "Graduates Unlocked" (the prison leadership programme for university graduates), more could be done with those outside of the justice system to share knowledge. For example, academics could work with front line staff in local prisons, providing insight and new ideas.
There is much work to do. But new security initiatives and reforms of the prison estate provide vital opportunities for learning across the system. A better approach to integration, staff development and knowledge exchange would help local prisons reach beyond process. They would then be free to address the deeper issues of how best to work with the people who live inside these institutions – so that they are better equipped for life outside them.