Athletes are paid for pushing their bodies to the limit, but at what stage do we acknowledge that baking hot afternoons might not be the safest time for our sportspeople to ply their trade?
Certainly, Perth Glory coach Alistair Edwards thought the line was crossed in last Saturday's searing West Australian heat, and duly vented his frustration in the direction of Football Federation Australia (FFA) after the match against Adelaide United.
Edwards raged that the afternoon scheduling of the game compromised the welfare of both sets of players, given the high environmental temperatures in Perth's NIB stadium (32C).
Unfortunately, this is not an isolated incident and follows calls for revision of heat policies from coaches of both AFL and NRL teams during the 2013 season.
The current climate
The governing bodies of football codes have developed guidelines for matches that are played in particularly hot conditions, in an attempt to reduce the risk of athletes developing heat-related illnesses such as heat exhaustion, exertional heatstroke and heat cramps.
A common feature of these heat policies is the inclusion of additional drinks breaks lasting approximately one or two minutes, the efficacy of which is questionable in my opinion.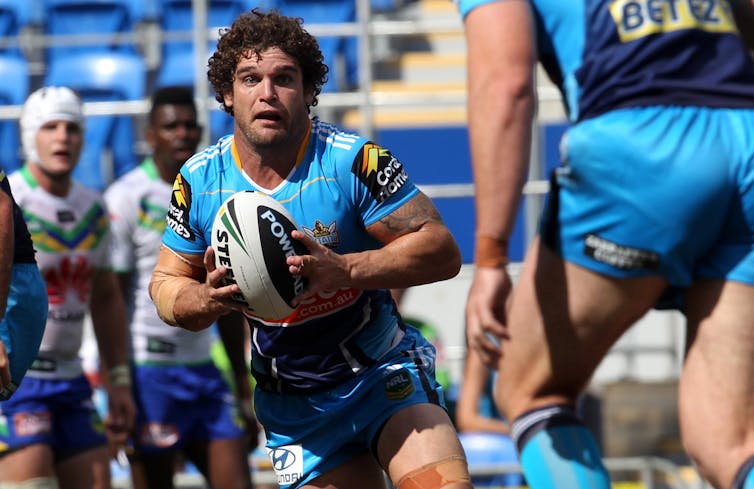 In the AFL's pre-season NAB Cup, and in the early rounds of the NRL season, additional water carriers and/or subtle alterations to rotation regulations are permitted, should the chief medical officers of the opposing teams agree.
Perhaps a more useful condition of the NRL and AFL heat policy is the potential to increase the relief intervals between match periods, but the FFA and FIFA do not permit extended half-time breaks.
A hot topic
Judging by coach reactions to recent scenarios where matches have been played in challenging conditions, it seems that there is a growing consensus that either heat policies are not being applied appropriately, or that their clauses are insufficient to protect the players health.
However, it's important to note that the incidence rate of heat injury is very low during training and competition in team sports.
Not long ago, sports scientists and medicos sought to avoid training during the hottest parts of the day in a bid to protect players, whereas pre-season training camps in the Middle East are now commonplace, as players fitness levels are thought to benefit from training in these hot environments.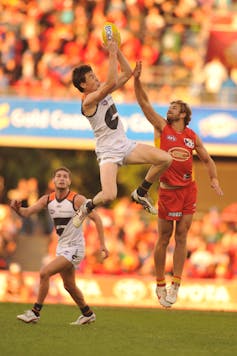 Players in this country are also somewhat acclimatised to performing or training in hot climates so are generally well prepared to tolerate these conditions.
Recent research in AFL, for example, has shown that when matches were scheduled in hot conditions, some players' body temperatures increased to critical levels, but these were well tolerated by players and heat injuries were not reported.
While players may be able to tolerate these conditions, playing in the heat is likely to exacerbate fatiguing symptoms, with players' decision-making and reflexes impaired.
This might result in a greater susceptibility to other types of injuries, and it often takes players a little longer to recover from the effects of a game.
Smart fixture scheduling is the key
Whether the increased risk of heat injury when playing in the heat is significant, and whether current heat policies are adequate, are certainly matters for further debate. But these issues can be avoided if TV networks and governing bodies take extra caution when scheduling the fixtures.
The Glory had been lobbying the FFA all week to reschedule the kick-off time, but why did it not occur to anyone when the fixtures were being compiled – that arranging an afternoon fixture in Perth in late Spring could expose players to adverse conditions?
Perhaps it was considered, but the fact that fans on Eastern Daylight Time could watch the match at a more convenient viewing time (5.30pm) might be a more important consideration.
Increasing viewing figures (and advertising revenue) might also explain why the NRL scheduled a game between the Gold Coast Titans and the Canberra Raiders at 1pm in the sweltering Queensland heat during the early rounds of last year's competition. Or why the Saints, Crows and Power contested in the AFL NAB Cup on an Adelaide afternoon of 38C in February this year.
Certainly, governing bodies and players associations should reexamine heat policies. But we can reduce the need for their implementation if fixtures are scheduled with appropriate considerations for the time of year, and the local weather patterns – not only for the welfare of the players, but also for those fans who watch the game. And by that I'm not exclusively referring to those sweating in the stadium, but the millions of others watching at home on TV.
Because let's face it: these games played in hot conditions have a reduced intensity, more skill errors, and are generally dull affairs. That's not really a good advert for either the football code or the broadcaster.