One of this summer's blockbuster exhibitions has just opened at the Art Gallery of New South Wales — Robert Mapplethorpe: the perfect medium. There is no shortage of ways to feel old, but for someone like me, who came to queer adulthood in Australasia on a wave of North American queer theory, seeing Mapplethorpe claimed as "one of the most renowned photographers of the 20th century" turns out to be one of them.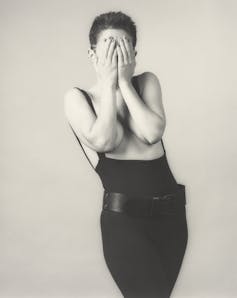 Mapplethorpe came to prominence alongside some of the other queer artists he captures in striking portraits in this exhibition, such as Kathy Acker, David Hockney and, of course, Patti Smith. But viewing these, I'm reminded that I came of age in New Zealand and Australia in the late 1980s/early '90s, when queerness was mostly routed through an import-culture kind of energy scavenging that resulted in Antipodean mash-ups more ephemeral than archived.
Consider two such moments, not perfect but representative enough. February 1995: the MCA showed the first Australian retrospective of Mapplethorpe's work, curated by the Guggenheim Museum and titled simply Mapplethorpe. As part of the MCA's Mardi Gras programming, I was flown from Melbourne to Sydney. I had not been to the Guggenheim, nor yet America. To fully disclose, I had not even previously been to Sydney. It would not be too much a novelistic fancification to say I had not yet been anywhere.
But there I was, lofted on a Saturday afternoon podium with the giant meringue of the Sydney Opera House anchoring my view and the yellow and green harbour ferries plying the middle distance, alongside no less than the literary hero of my adolescence, Edmund White; the very of-the-moment queer theorist, Douglas Crimp; and I think perhaps the Australian novelist, performance artist and my still sometimes urban companion, Fiona McGregor, although I would not bet large on the accuracy of the latter's having been there.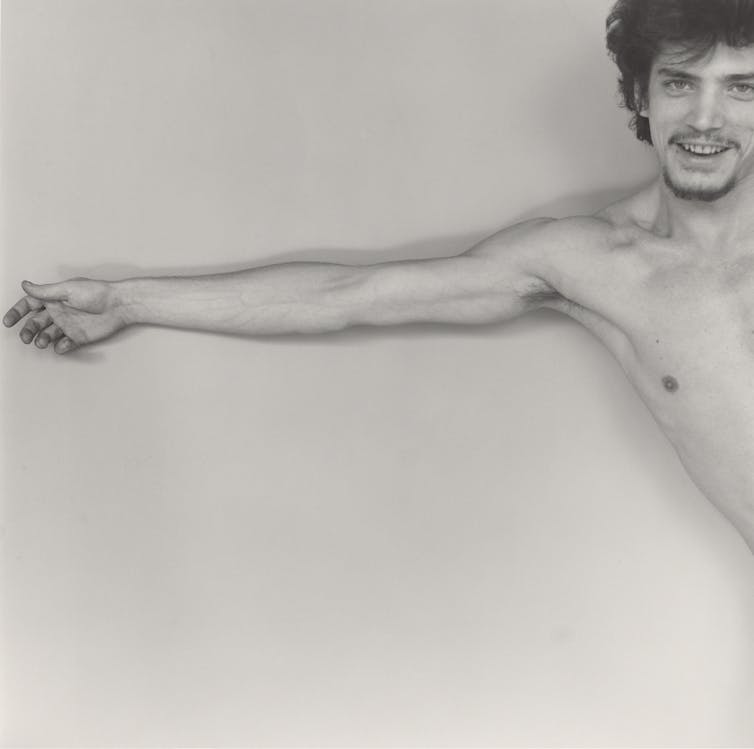 Of the exhibition, I disgracefully remember almost nothing. Perhaps there is no shame in that since John McDonald, then and now the Sydney Morning Herald's art critic, taking familiar refuge in the pose of the sophisticate enlived only by his own ennui, wrote the whole Mapplethorpe thing off as "a monumental yawn".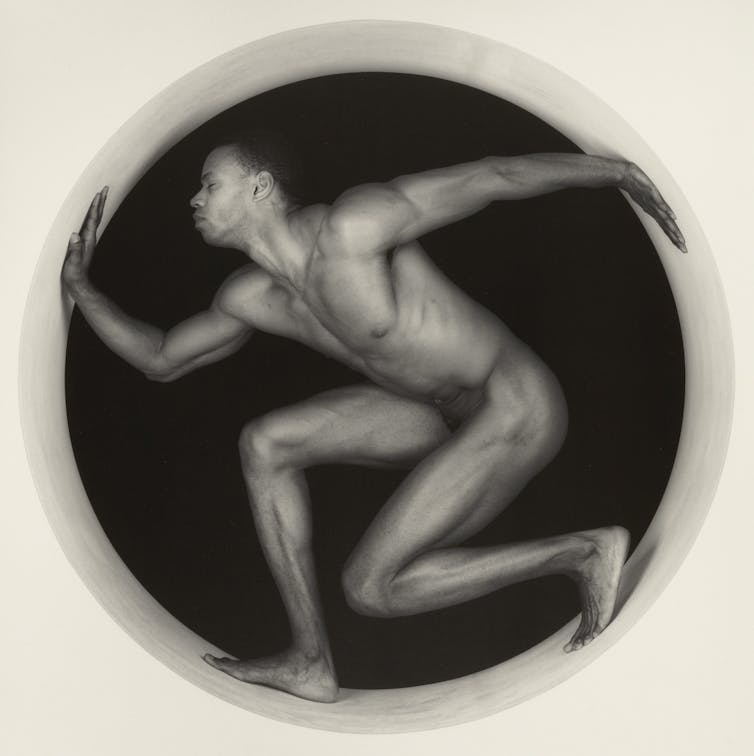 August 1995: my colleague, Chris Berry, and I were finalising production for "Australia Queer," a special issue of the Australian literary journal, Meanjin, that we were co-editing. Infant academics both of us, having recently cut our teeth on largely North American queer theory, we were determined to serve up some solids from down under. More than 20 years later, that table of contents is still an impressive roll call: Pam Brown, Barbara Creed, Gary Dowsett, David Herkt, Kate Lilley, Fiona McGregor (again), Dorothy Porter, Christos Tsiolkas, Peter Wells, Audrey Yue, William Yang.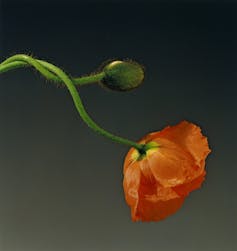 Wanting the perfect cover on which our book could be judged, we considered our search over when we recollected Juan Davila's apocalyptically soft-core rendering of Burke and Wills' last campsite, Arse End of the World, exhibited the previous year at the National Gallery of Victoria.
Repurposing a phrase that then-Prime Minister Paul Keating would neither confirm nor deny using as a descriptor of Australia, Davila's work proved a bridge too far for our patient editor, Christina Thompson, whom we quaveringly watched hold the small transparency up to the light in her Carlton offices.
"Coo-ee Camp Tea. I love it," she murmured. "And a kangaroo." We held our breath, having exhausted our collective reservoir of queer daring. "Oh," she said sadly, her eye suckered to the detail of an obliging kangaroo rimming Burke: "I don't think the board would like that."
November, 2017: having been viewed so many times, either in their full auratic presence or in reproduction, the distinctive visual style of Mapplethorpe's beautiful, oversized, mostly black-and-white, square-format images seems now more classical than shocking, an effect only amplified by the curatorial clumping of the photographs into bland thematic taxonomies: Early Work, Friends and Fame, Life/Style, Eroticism, Flowers, Still Life and, cloistered in its own room behind a sanitizing advisory notice, XYZ: "This section of the exhibition contains sexually explicit material in the form of original artworks."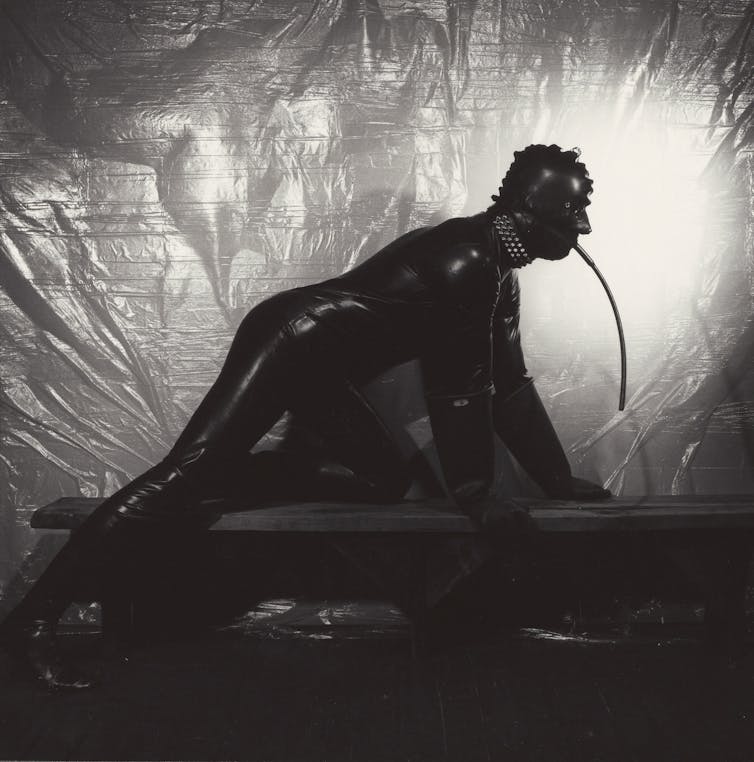 This is not to say that Mapplethorpe's pictures, as he preferred to call them, have lost their historic charge. It might be better to say, from the vantage point of Australia 2017, that they discharge their histories, like the softly crumping detonations of underwater blasting. Standing before the portrait of Brian Ridley and Lyle Heeter (1979), two impassive leather-clad men bound together by chains in a chichi domestic interior, is to be reminded of a time when such images could radically unsettle the national consciousness, however strictly funding boards adhered to the rules of art photography.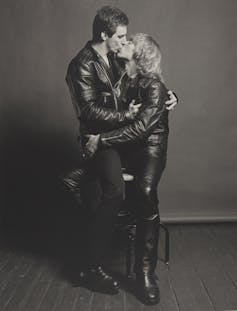 In 1988, the year before Mapplethorpe's death, two major retrospectives of his work opened in America, sparking an episode in the culture wars that reverberated around the world: Robert Mapplethorpe at New York's Whitney Museum and, at the Institute of Contemporary Art in Philadelphia, a travelling exhibition with a title that almost rhymes with the one under current consideration, Robert Mapplethorpe: The Perfect Moment.
Of course, times have changed, but it would have been easier to feel evolutionarily advanced if The Perfect Medium didn't land in Sydney in the very week that Australia was entering the slow death throes of its marriage-equality plebiscite, a yes/no anti-conversation in which homosexuality was asked to resume its craven Please Like Me position of decades past.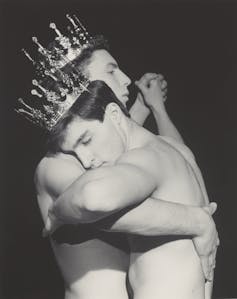 I'm reminded of Kenneth Silver's argument that Mapplethorpe's couple portraits­ —like Hockney's — are challenging because they record not the pathology of homosexuality but its ardent domestication, thereby infringing both social orthodoxies and those of high modernism. May all gay marriages be this blatant in their refusal to sublimate sex for social reward.
For those who think they already have the measure of Mapplethorpe's work or, like McDonald, want to showcase their indifference to it, then I recommend this exhibition, if only as an opportunity to see the little-known digitally remastered Lady (1984).
In this video, bodybuilder Lisa Lyon emerges chastely veiled and carrying flowers; strikes oiled nude poses in the foyer of a Gothic-styled pile; and reappears in black cami-knickers at the top of a staircase. She appears again nude, then again at the top of the stairs as a punky type, scowling and smoking; nude again, then again at the top of the stairs, this time like a Bonnie Tyler "Bright Eyes" songstress with windblown mane.
Lyon finishes her cross-cutting performance as a white-hooded penitent but the visual restraint required by closure isn't sufficient to wipe out the high-80s rhapsody that precedes it. Lady is a great reminder that, although we might now be at home with Mapplethorpe's symmetrical, framed sexual explicitness and aesthetic racialisations, he can still reveal the subconscious of an era we think we have outgrown.
Get ready for a total eclipse of the phallus.
Robert Mapplethorpe: the perfect medium is at AGNSW until 4 Mar 2018.