The publication of The Fall of Gondolin by JRR Tolkien completes a publishing project that began in the distant past of 1977, when Christopher Tolkien edited The Silmarillion, the first volume of his father's posthumous stories.
When Tolkien senior died in 1973, he left four full length published novels and a mass of uncollected papers behind him. His youngest son Christopher, now aged 93, has spent almost half a lifetime annotating his father's work and preparing it for publication. The 12 volumes of the History of Middle-earth provide an astonishingly detailed account of the languages and landscapes of Tolkien's fictional world.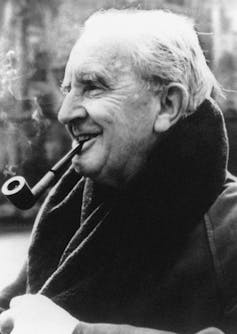 This monument of scholarship allows readers of The Lord of the Rings to gain the fullest possible understanding of the careful preparation which stood behind the handful of books published by Tolkien in his lifetime.
As a literary critic who specialises in archival work, I admire the heroic labours of the Tolkien estate in presenting the author's private papers, letters and illustrations to a wide readership of scholars and enthusiasts. But not all heirs and executors take the same view when it comes to publishing posthumous work, and there are often ethical problems arising from an author's drafts and manuscripts.
The Larkin Letters
When the first edition of Philip Larkin's posthumous Collected Poems appeared in 1988, many readers were dismayed to find that the editor had chosen to include a large number of unfinished poems and apprentice work written when Larkin was a student. Critics of that volume argued that Larkin would never have allowed publication of this inferior work, and the overall effect was to diminish the impact of the poems he valued.
Publication of the Collected Poems was followed in 1992 by a volume of Larkin's letters (heavily cut to remove libels), which revealed the poet to have been seething with racist prejudices. It took many years for Larkin's reputation to recover from these deep wounds, which had been administered by his own literary executors. There will be no posthumous edition of Larkin's diaries, which were shredded shortly after his death, according to his own instructions.
---
Read more: After years of scandal, Philip Larkin finally has a spot in Poets' Corner
---
Virginia Woolf's letters and journals offer a positive counter example. Edited by her nephew Quentin Bell and published posthumously, Woolf's Diaries have established themselves as an inspiring series of books for everyone who studies her novels. The pleasure of watching over Woolf's shoulder as she documents the ups and downs of her writing life is immense.
The 'lost' works of Auden and Burgess
Other writers have attempted to take control of their reputations more directly. W.H. Auden, who died in 1973, stipulated in his will that no edition of his letters should be published, and he requested that anyone who had letters in their possession should burn them. Fortunately for posterity, many of his friends had already sold their batches of Auden letters to university archives, and other people simply ignored his wishes. Nevertheless, it is unlikely that an edited collection of Auden's letters will ever appear.
Edward Mendelson, who is Auden's literary executor, recently wrote an article in which he discussed his own ethical dilemmas as the editor of the Collected Poems. Mendelson's guiding principle has been to value the poems that Auden chose to include in his two volumes of Collected Longer Poems and Collected Shorter Poems.
But what to do about the poems published in magazines but excluded from Auden's books? Those appear in the Collected Poems on the grounds that Auden had signed them off for publication. And what about the rejected early work, such as the poem "Spain" – a response to the Spanish Civil War published in pamphlet form but later excluded from the Collected Shorter Poems? That does appear in The English Auden, an edition of poems written in the 1930s, but it is absent from the Collected Poems.
There is another category of "lost" work by Auden, existing only in manuscripts and notebooks, but never collected in book form. Mendelson has recently unveiled his plans to publish some of these poems, carefully edited and contextualised, in a volume of Auden's "Personal Writing", which will include poems and verse-letters written for friends. But none of this work will be finding its way into the next edition of the Collected Poems.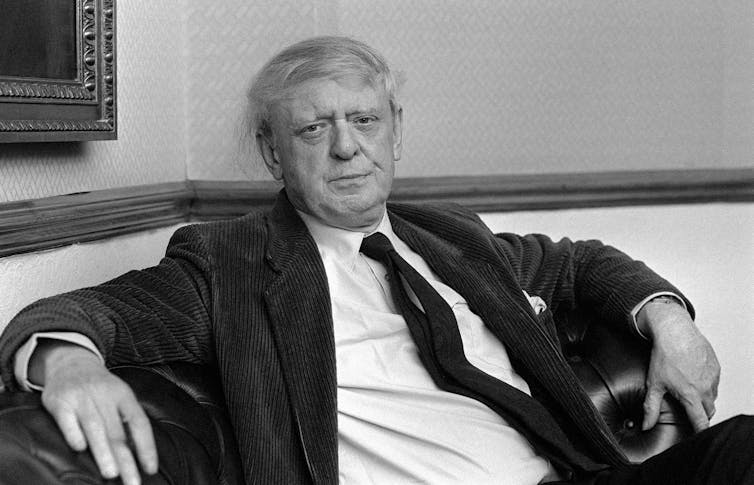 Anyone who manages a literary estate faces hard questions about what should or should not be published. In September 2018 Manchester University Press will publish Paul Wake's edition of Puma, a science fiction novel by Anthony Burgess. The manuscript, completed in 1976, was unpublished in Burgess's lifetime, but letters in the archive confirm that he was actively seeking to find a publisher shortly after he'd written it. What readers will make of this "lost" novel by Burgess remains to be seen.
The Tolkien example is a story of a son's devotion to his father's work and there is much to admire in Christopher Tolkien's determination to put as much unpublished writing as possible into the public domain.
For the future, as electronic communication becomes more pervasive, it seems likely that writers will find it harder to delete published work from the record, or to edit their past in the ways evidenced by Auden and Larkin. If only they had survived into the age of social media, their Collected Tweets might have been required reading for every diligent student of their poems.