Ever since the global financial crisis, "value for money" has become the slogan of choice for international aid.
The Americans have been in the lead, changing the rhetoric and practice of how they give aid. Efficiency and impact, accountability and transparency, and a view towards sustainability are what the modern aid agency should deliver.
Similarly, the Conservative-led British Government insists its development assistance will become more "business-like". It announced changes to how and to whom they give money through their bilateral and multilateral programs in March.
In the same vein, Foreign Minister Kevin Rudd recently released the report from the independent review of aid effectiveness. It's a weighty piece of work, wide ranging, well researched, and thoughtful. We should note and celebrate the productive bipartisan support aid enjoys.
And just like the other reviews, it focuses on the "how" of our international giving far more than the "what".
Impact on health funding
The focus on process improvement means all of the implications for health are not entirely clear, although the report is generally supportive and positive.
In particular, the review cites the primacy of reducing poverty as the goal of Australian aid. This has clear implications for health as anyone who is truly poor – the working definition being those billion plus people who live on less than $1.25 a day – is too poor to afford health care.
Good health is recognized as the fundamental basis for a good and productive life that enables one to contribute to a socially and economically vibrant community.
Part of the review's recommendation is that a pillar of our aid program aims at creating "opportunities for all". Strong emphasis on helping those with disabilities remains unchanged, in a continuation of previous strategies
In 2010-11, health aid comprised 14% of Australia's aid budget, amounting to approximately $550 million. Health programs and priorities will benefit from our growing aid budget.
The review particularly recognizes the new breed of public-private partnerships that are the major new financing mechanisms for the world's health menaces.
This should translate into boosts for the GAVI Alliance, which immunizes children in the poorest countries (Australia significantly increased our support in June), and the Global Fund to Fight AIDS, Tuberculosis and Malaria.
Medical research is also noted as an area for funding expansion, building on Australia's long history and considerable expertise. And providing resources and drive to eliminate malaria from the Asia-Pacific is named as a desirable goal.
These are very good things. Aid, and health aid in particular, are important and effective global manifestations of the "fair go" that we cherish as a nation.
At the same time, a few things are missing from the list of suggested "whats".
Using Australia's aid to anticipate future risks
AusAID is increasingly working towards the need to adjust priorities to reflect the world's changing burdens of disease.
In particular, it's trying to address the growing salience of lifestyle or non-communicable diseases (NCDs) that result from smoking, excessive alcohol, lack of exercise, and unhealthy diets.
As it increases its emphasis on results and their transparency, the Australian Government can increase its use of available evidence to choose where to invest, and this should lead to more investment in NCDs and mental health - as we are doing domestically.
This doesn't have to be expensive. Sharing our domestic experience as Health Minister Nicola Roxon goes up against Big Tobacco, for instance, will help poorer, less legally powerful countries as they try to protect their populaces.
While malaria and humanitarian disasters are mentioned, the growing risks of dengue and our regional vulnerability to emerging pandemics are not.
We have a clear interest to work with our neighbors to strengthen our collective systems against infectious diseases.
The review does well not to just provide a laundry list. Instead, it gives a vision for a way of a better way of managing aid.
It vital to note that this vision poses a sizable implementation challenge as a reform agenda across the whole of government and for key agencies.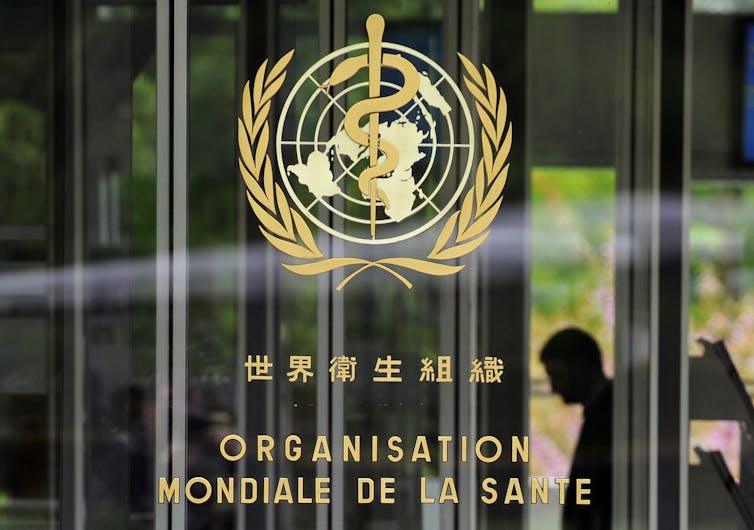 A few other considerations
There are a few things that should be re-examined as the review is implemented. First and foremost is the recommendation that if we increase our support to the World Health Organization (WHO), we should only do so through what's called "earmarked" funding.
The WHO is the lead global agency for health. But historically it has been neutered by its member governments, who call for action but don't necessarily fund the required activities.
What's more many wealthy nations play the agency like a marionette through an unpredictable, self-serving dripping of earmarked funds.
This places the WHO at the mercy of politics and bureaucracy – a self-reinforcing cycle paid for by donors.
Rather than rely on earmarked funding to get the WHO to do the most important things and do them well, Australia could drive fundamental governance reform to break the post-World War II mindset of government-driven stranglehold.
We could work toward shaping a global health agency structured and equipped to respond to the health needs of the twenty-first century.
This would be more in keeping with our overriding commitments to better coordinate aid with other donors.
It falls on us as voters and tax payers – as the review correctly points out – to keep watch and to demand the best from our development assistance, whether in the pursuit of health, nutrition, education or any other basic right.