After 11 days of competition, the 2014 Commonwealth Games have wound up, with 35 countries sharing 1,385 medals in 261 medal events.
It was also the first time since 1986 Australia didn't finish top of the medal table – the Australian team won 137 medals (49 gold) in Glasgow compared to England's 174 (58 gold) – so you may have seen reports that the Australian medal tally will result in an internal review.
There have been plenty of highlights, though. Australia started and ended the Games with gold medals:
So let's have a look back at some of the Australian achievements between these performances.
Week one: cycling and swimming
Australia dominated in week one of the Games with outstanding performances in cycling and swimming.
Emma McKeon won six medals in swimming (four gold and two bronze) and was a member of the women's 4x100m freestyle relay team that broke the world record on the first night of competition in the pool. (This world record swim broke a 2009 record set by swimmers wearing polyurethane suits.)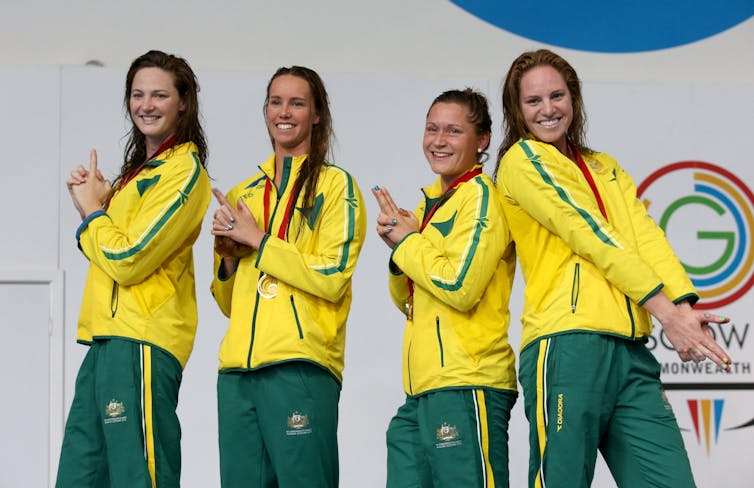 Australia's success in cycling and swimming extended to the para-sport events. Two of the para-swimmers, Rowan Crothers and Maddi Elliott, set world records in winning their events. Maddi was also Australia's youngest swimmer at the London Paralympics in 2012.
Week two: athletics
Australia's athletics program at the Games started with a remarkable win for Mike Shelley in the men's marathon and a very strong third place finish by Jess Trengrove in the women's marathon.
Thereafter, seven female athletes won gold medals in track and field. In addition to the very public success of Sally Pearson and the drama surrounding her victory, Alana Boyd, Dani Samuels, Kim Mickle, Eleanor Patterson, Angie Ballard and Jodi Elkington became Commonwealth champions.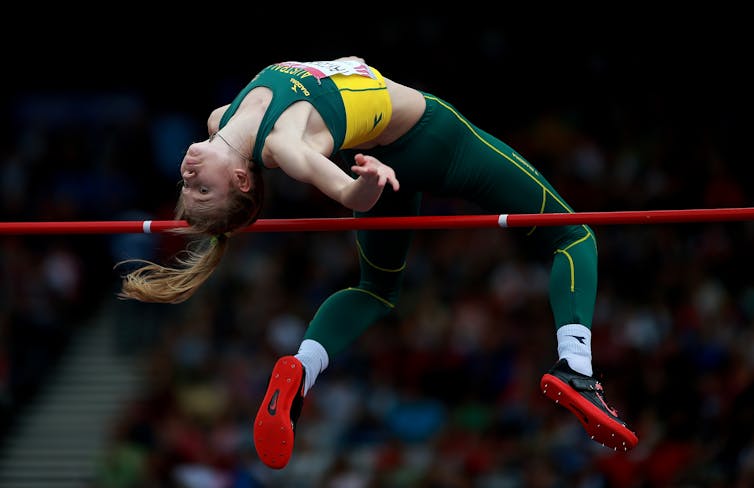 Eleanor Patterson, who won the high jump in Glasgow, is in her final year at school and is from the Gippsland town of Leongatha.
Team sports
The Games ended with three Australian gold medals in team sports:
the Australian women's hockey captain, Madonna Blyth, scored the decisive shoot-out goal to defeat England
the men's hockey team won convincingly against India. They have won every hockey gold medal since the sport entered the Games in 1998
the women's netball team won their final against New Zealand to regain the gold medal after 12 years.
… and let's not forget Kiribati
David Katoatau secured Kiribati's first Commonwealth Games medal as the winner of the 105kg weightlifting competition.
The competitive nature of these Games has done a great deal to highlight the benefits of holding a quadrennial multi-games event. Most people understand that achievements in the Games must be kept in context.
Within them there are world-class performances and achievements while at the same time they give nations with limited infrastructure and funding the opportunity to compete.