Many Australian women will be feeling a little melancholy about the news that, after 46 years, Dolly magazine won't be printing any more physical copies.
Publisher Bauer Media says the iconic magazine will still have a digital presence and will be active across their social media channels.
The decision to stop printing the magazine makes sense given that young people are increasingly not engaging with the written word unless it's on a screen. Most teenagers have their own smart phones and go online three or more times a day.
These statistics are rapidly shifting, given that internet connectivity is becoming more prevalent with better services (but ridiculously still no workable NBN for everyone). Of increasing interest is the way in which young people are engaging with social media channels and increasingly using narrowcast tools such as Snapchat. This has a direct impact on how they engage with magazines like Dolly.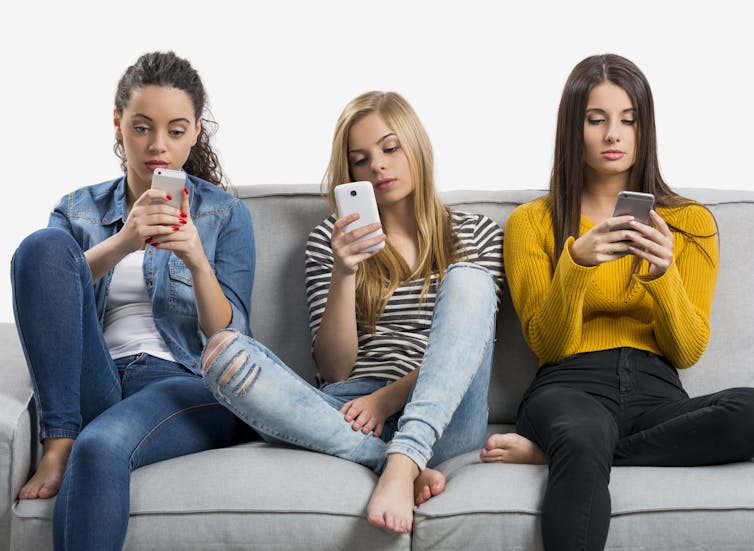 The news of Dolly's shift to digital comes not long after Bauer Media made the choice to axe revolutionary magazine Cleo earlier this year. For many young women, including those I spoke to for my research, reading Cleo was a natural progression after they had grown out of Dolly.
There's always been a wealth of content found within Dolly, such as celebrity "news" – who is Taylor Swift dating now? Which one of the Hemsworth brothers is the hottest? Does anyone like Justin Bieber any more? – alongside fashion, beauty and lifestyle stories. These have been helping young women with identity formation and figuring out how to navigate the often difficult life of a teenage girl.
But most women would agree that the most memorable – and useful – section of Dolly has always been Dolly Doctor. Mention Dolly to any Australian woman, and she will inevitably say "I used to love Dolly Doctor!"
For many young women, the doctor whose advice they will have pored over has been that of Melissa Kang, a clinician and academic who has been in the role since 1993. In that time, Kang has consistently dispensed advice on the same themes.
The good news is that generations of young women will still be able to consult Dolly Doctor to find out: if they are "normal", what that smelly discharge could be, what the proper names for their genitals are, what happens if you leave a tampon in for too long, or for reassurance that the "funny" feelings they are having about that boy or girl at school are normal.
Research has demonstrated that Doctor Dolly's quality of health advice has always been of an exceptional standard.
Between 2012 and 2014 I conducted research with 14-to-16-year-olds to find out what they knew about sex and sexuality, and where they were getting that information from. It was not surprising (and inspired some nostalgia in me) to find that magazines like Dolly, Girlfriend, Cleo and Cosmopolitan were still a vital source of information about sex and sexuality for young women.
My research further showed that, for many young women, magazines like these, and television shows and movies, were some of their only sources of this information. This includes vital information about puberty and menstruation, which they were not receiving at school or at home.
This might seem frivolous until you consider that for the young women I spoke to who didn't get that information, the onset of their first period left them fearing they were dying or that there was something very wrong with them.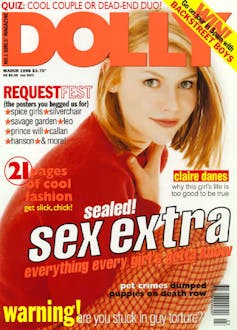 The other kinds of key information that the young women I spoke to garnered from these magazines – which they aren't getting anywhere else – included how to navigate relationships and consent.
With the sexuality education curriculum still focusing primarily on the scientific or biological aspects of sex (which my research and others have shown that young people do not engage with because they don't see it as relevant to their own lives), and largely ignoring everything else, the information these magazines provide is vital.
For those among us who grew up with the excitement of waiting for a new issue to arrive on the newsstand – or in the mail if you were lucky enough to have a subscription (like I did for one joyous year when I saved my birthday and Christmas money) – this is a time to reflect on what young people will be missing out on.
For me, the biggest losses from the closure of this magazine will be that young women no longer will be able to experience the furtive excitement of tearing open a Dolly "Sealed Section" to see what kinds of scandalous (it was never scandalous – only highly informative and fascinating) information it contained.
The last print issue of Dolly will hit newsstands this week. Let's hope there's one last sealed section within.