There has been a flurry of calls for higher speed limits on Australian roads over recent weeks, from Queensland, South Australia, and for major east coast highways. So it's no surprise the Northern Territory government has chosen this week to announce its long-delayed election commitment to remove a 130 km/h speed limit on its highways, and allow an open speed limit.
Prior to 2007, rural stretches of Northern Territory highways had open speed limits, meaning the driver can choose the speed of travel. From February 2014, a 200 km stretch of the Stuart Highway north of Alice Springs will serve as a trial for a resumption of legal unlimited vehicle speeds.
There is clear evidence that, all other things being equal, faster vehicle speeds are associated with more crashes, more fatalities, and more serious injuries to road users. This risk-outcomes relationship applies for both urban and rural roads.
Why is it risky?
Despite motoring enthusiasts' belief that advanced driver education is associated with increased safety at speed, the risks relate to physiology and physics. For a motorist faced by a crisis when driving at high speeds:
there will be a longer distance travelled during the time it takes for a driver to recognise and react by braking

the stopping distance for a vehicle will be longer, and

after failing to stop in time to avoid a crash, there will be a higher impact speed.
This means the risk of harm is increased, regardless of factors such as road type and conditions, vehicle type, and driver ability.
So why would the Northern Territory adopt such a measure?
Politics of road rules
The decision to re-introduce open speed limits on NT roads has drawn criticism from both within the Territory and "down south". The announcement drew an immediate reproof by the Northern Territory News, which noted:
Transport Minister Peter Styles has failed to outline any evidence that supports the Government's decision to bring back open speed limits.
The Northern Territory government has indicated that driver fatigue, alcohol impairment, and not wearing seat belts are the causes of crashes along the 200 km highway stretch.
But driving drunk and not using a seat belt are behaviours that do not relate at all to the removal of speed limits. And there is little evidence to suggest that fatigue and inattention is improved when driving at higher speeds. Indeed, the severity of crashes involving such factors would be exacerbated by higher speeds.
The government's move appears to a political exercise rather than an evidence-based decision.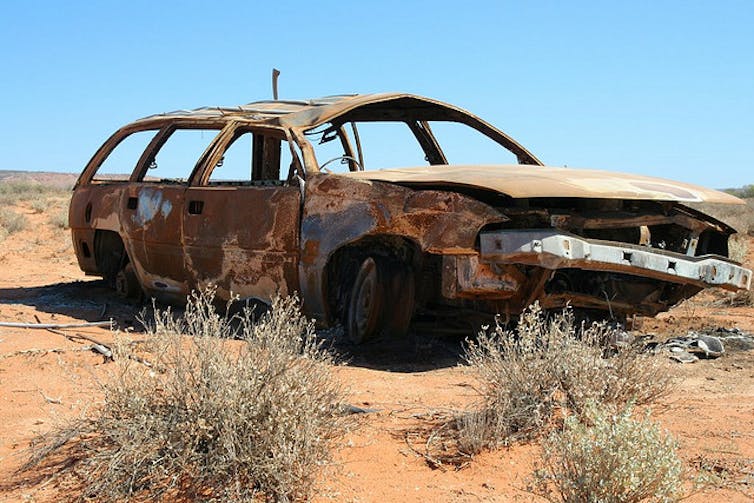 To make matters worse, the public and Australia's road safety science community cannot find out the government's reasons and rationale behind the open speed limit, as the commissioned reports said to justify the decision have been declared cabinet-in-confidence.
So suspicion remains about the reliability and validity of data that may have been used to support the decision. In particular:
What are the road trauma statistics for the road selected for the open speed limit trial?
What has been the traffic policing enforcement for this stretch of road?
Are police investigators likely to identify speed as a contributing factor when crashes occur?
This final question comes as Transport Minister Peter Styles is reported to have admitted that traffic policing may be deficient, as drivers are ignoring outback speed limits.
"I did that trip, Alice Springs to Darwin, three and a half months ago," he said. "I was sitting on 130km/h and people were whizzing by me all day. These weren't young people in V8 utes, these were regular family people."
Closer look at conditions
Worryingly, there appears to have been scant consideration given to the conditions of the road, the vehicles, and the people, who will be driving this 200 km stretch of the Stuart Highway.
Reference to European roads, such as Germany's autobahns, that have open speed limits is inappropriate: autobahns are well maintained, well-policed, divided and multi-lane roads.
The Stuart Highway, an undivided rural two-lane road with no passing lanes, no median barriers, unsealed shoulders, and subject to desert conditions, is not an analogue of such First World road infrastructure.
The vehicle mix on the highway means that road trains and towed caravans travelling at 110-120 km/h will be faced with, and interacting with, other vehicles that may be travelling at 160, 180 or in excess of 200 km/h. Darwin resident Dwyn Delaney admits he drove at 280 km/h in the final week before 130 km/h limits were introduced in 2007.
Such speed differentials create unnecessary - and completely avoidable - hazards for all drivers.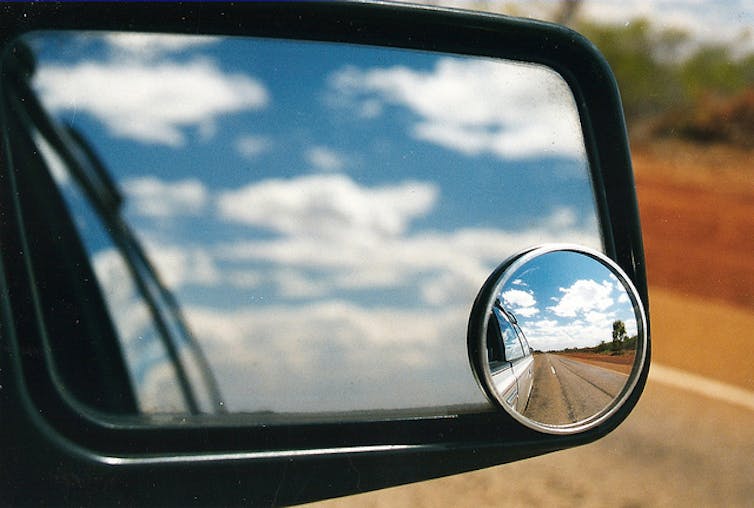 As well, open speed limits may well serve to lure drivers into extreme behaviours, such as was seen in the Territory's infamous 1994 Cannonball Run where four people died in a catastrophic crash involving a racer and race officials.
Improving safety
The National Road Safety Strategy 2011-2020 commits all Australian jurisdictions to the Safe System approach. The elements required for a Safe System are well known:
the aims of preventing crashes, and where this is not possible, to reduce the chance of severe injury to (almost) zero; requiring a balanced combination of the elements "road", "vehicle", and "person".
The Stuart Highway does not meet these basic elements required for safe journeys.
As a result, when it comes to road trauma, the Northern Territory is the worst-performing jurisdiction in Australia. Road accidents account for 20 deaths per 100,000 population. This is four to five times the rate of the Australian States, and more than six times the Australian Capital Territory.
Regionally, the Northern Territory's track record for road safety is far worse than low- and middle-income countries such as Bangladesh (12.6 deaths per 100,000 people), Cambodia (13), Papua New Guinea (14.2), India (16.8), Laos (18.1) and Thailand (19).
To protect locals and tourists, territorians and "southerners", the Northern Territory must adopt an evidence-based, coherent, co-ordinated, and actionable road safety plan. An open speed limit has no place in such a strategy.
In preparing for this article, Ian Faulks interviewed Professor Rebecca Ivers, Director of the George Institute for Global Health's Injury Division, Mr Edon Bell, General Manager of the Automobile Association of Northern Territory, and Mr Harold Scruby, chairman of the Pedestrian Council of Australia