In early September, Google publicly disclosed details of its carbon footprint for the first time, launching the Google Green website in the process.
The search giant revealed a carbon footprint of 1.5 million tonnes of CO₂ emitted per year – roughly on par with the United Nations and slightly higher than Laos.
So what does the release of this information say about Google? And what lessons can other large multinationals learn from Google's example?
Google has been criticised in the past for a lack of transparency about its carbon emissions, claiming the need for trade secrecy.
The release of its sustainability information demonstrates Google is positioning itself as a low-carbon business partner, and that they see value in investing in energy efficiency and renewable energy projects.
A greener Google
So what is Google currently doing?
For a start, its data centres – the major contributor to the company's electricity use – are some of the most efficient in the world, apparently using no more than 50% of the energy of other companies' data centres.

According to Google's Senior Vice President of Technical Infrastructure, Urs Hoelzle, all of the company's products and services have been carbon-neutral since 2007, if carbon offsets and Google's use of renewable energy (about 25% of the total) are taken into account.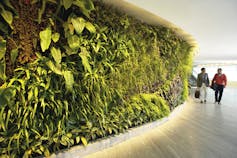 Google buys electricity directly from wind farms near their data centres.

Green initiatives by its employees have eliminated the equivalent of more than 10,000 metric tons of CO₂ per year. These initiatives include installing solar panels on Google's Mountain View campus and the introduction of a shuttle program to ferry employees between campuses.

Google is apparently working with other ICT companies to obtain higher efficiency and sustainability standards for computers and data centres.
One example is Google's co-founding of Climate Savers Computing, an organisation that includes HP and Dell as members.
Google is also taking a strategic approach to its greening program, marketing its cloud computing business as 80 times less polluting than traditional services.
For the energy a single small business uses to host its email locally, Google claims approximately 80 businesses could be hosted in the cloud.
Not the first, won't be the last
Of course, Google isn't the only company striving toward a more sustainable approach to business.
Recent announcements from the not-for-profit Carbon Disclosure Project (CDP) demonstrate a 20% increase on last year, in the number of Global 500 companies claiming to integrate carbon management into their business strategies.
The majority of such companies also claim senior executive oversight of their climate change program.
The 2011 CDP report also indicates some major companies are still not disclosing their carbon footprint information; companies such as Amazon, Apple, Bank of China and the Russian government-owned oil giant Rosneft.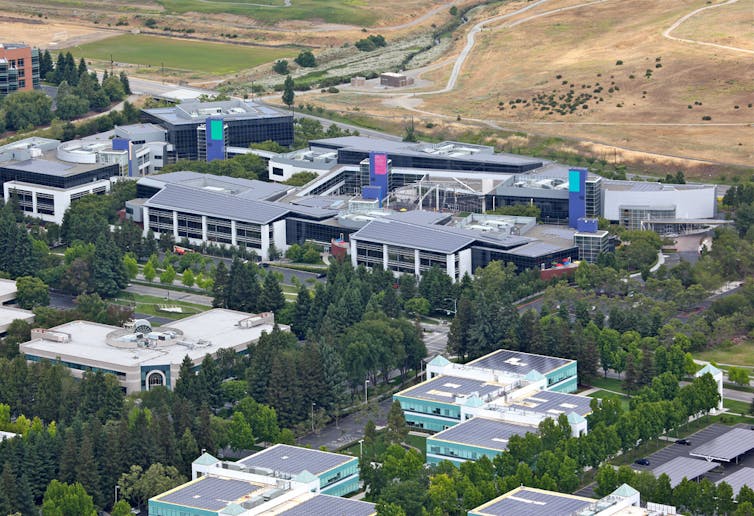 The CDP is just one of many assessment schemes that track corporate response to climate change or broader sustainability issues.
The Dow Jones Sustainability Indexes (DJSI) provide a best-in-sector ranking for sustainability-driven companies worldwide, based on environmental, economic and social criteria.
Recognition of corporate sustainability performance has allowed some firms to demonstrate leadership. For example, the Westpac Group has recently been ranked number one of 190 banks, according to the DJSI. It's an achievement the bank takes seriously and proudly lists on its "Ratings and Awards" page.
Future footprints
There are two take-home lessons from Google's carbon footprint announcement and the CDP figures. First, companies are reacting under increasing pressure to be more transparent concerning their carbon management.
Organisations which do not take CSR seriously will increasingly face scrutiny from customers, business partners and society at large.
Second, climate change and sustainability generally are moving from mere cost-cutting measures to a more strategic corporate concern.
Australian organisations can learn from some of the largest multi-national companies that if they do not take energy efficiency and other strategic responses to climate change seriously, they will be left behind in international markets.
As members of the UTS Energy Efficiency Project Working Party, Anthony Krithinakis and Patrick Crittenden also contributed to this article.