In a departure from the usual hype that surrounds product announcements these days, Google last week announced in an almost understated fashion, its first foray into manufacturing laptops. Despite the lack of fanfare, Google's Chromebook Pixel is actually quite a remarkable device and will certainly have Microsoft and Apple considering carefully the consequences of Google's move into this area.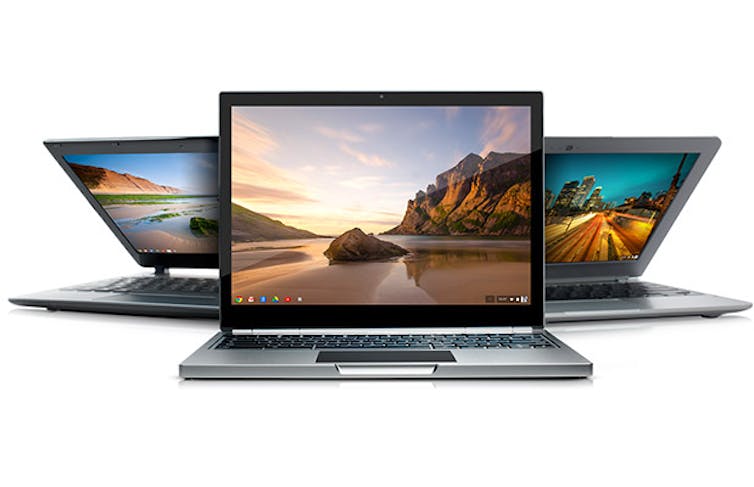 The most notable features of the Pixel are a high resolution and touch-enabled screen, built in 4G connectivity, and the choice of its operating system, Google's Chrome OS. This is not the first bit of hardware that Google has built, but unlike the Nexus range of phones and tablets which Google developed in collaboration with other manufacturers, with the Pixel, Google has chosen to go it alone.
The use of Chrome OS continues Google's support for a dual approach to its operating systems and its continued commitment to the cloud-based system. Chrome OS received a recent boost with HP's release of the Pavillion 14 Chromebook. HP joined Lenovo, Samsung and Acer in supporting this platform. Chrome OS is built around the Chrome browser. There is no local storage on the computer with everything being stored on the Internet. In fact, with the Pixel, Google is providing 1TB of storage online for 3 years.
The advantages of Chrome OS are that the system is simple to operate, loads very quickly, is secure and is simple to update. It is likely also that it will be more secure than Mac OS X and Windows, although as Apple Mac users are now discovering, once malware writers target a platform, nothing is really that secure.
In some ways the Pixel is not that radical a laptop. Its use of USB 2 ports and Bluetooth 3 seems outdated as the newer versions of these standards are becoming standard. However, this should not lead anyone to underestimate the impact this laptop will have on the tech marketplace.
Like Microsoft, Google is increasingly turning to manufacturing its own hardware alongside partner organisations but unlike Microsoft, seems to be doing so comfortably. The devices that both Microsoft and Google are producing are showing a level of innovation that is highlighting Apple's general lack in this area in recent times. Apple is now lagging both Microsoft and Google in not supporting touch screen laptops. Its advances in equipping laptops with high resolution displays is now passé. Google's Pixel supports a higher pixel resolution screen than the retina displays in Apple's Macbook Pros.
The other likely impact of the release of the Pixel is likely to be felt by Microsoft who is still struggling to convince people of the need to upgrade to Windows 8. Google's Chrome OS provides in many ways the ideal corporate computing platform. As more and more enterprise application become web-enabled and companies increasingly move to the cloud, Google's OS is really the true definition of a cloud OS, ideally suited to that environment. Increasingly, Google is becoming a credible alternative to Microsoft in the corporate computing world.
If Google does face a challenge with the Pixel, it is in sorting out its supply issues. Its latest Nexus phones and tablets are still in short supply. In Australia, the Nexus 4 phone appeared briefly for sale on the Harvey Norman online store and is slated to ship in mid-march from Google's own store. Chromebooks are next to impossible to source with Samsung's Chromebook on backorder. Of course, if Google goes ahead with its rumoured plan to open retail stores, there may be a location where the public could actually see the devices that are impossible to buy.
This is where Apple does excel over both Google and Microsoft when it comes to hardware. Not only can it create a demand for its devices, but it can rapidly supply those devices into the hands of the public. Perhaps however, this will eventually play in Google's favour. Apple's current ubiquity is working against it in creating an exclusive brand. Everyone has a Mac and an iPhone. If you really want to stand out from the crowd, getting ahold of a Google Chromebook Pixel would be the best way to start.