Living and working conditions are the primary causes of good health, and disease and premature death as well.
This has been known in Canada since at least the mid-1850s and any visitor to the Public Health Agency of Canada's website will find ample documentation of this fact.
Indeed, a recent Statistics Canada report found that 40,000 Canadians a year die prematurely because their working and living conditions are not of the quality experienced by well-off Canadians. Gaps in income and wealth kill people.
These living and working conditions are shaped by public policies made by Canadian governments at all levels. These policies serve to distribute economic and social resources among the population.
This is why political scientist Harold Lasswell defines politics as: "Who gets what, when and how."
And the evidence is clear that over the last three decades, these public policies have widened income and wealth disparities among Canadians, led to stagnating incomes for 60 per cent of Canadians and created an explosive increase in insecure and precarious employment — all of which contribute to disease and illness.
Most strikingly, Canadian children fall well behind most developed countries on numerous indices of health and well-being, according to UNICEF Canada.
Conditions in decline for most Canadians
Yet despite the strong link between living and working conditions and health and disease, evidence shows that the situation is not improving for most Canadians, and is in fact declining for many.
The issue of what we call the social determinants of health has not made it onto any public policy agenda at any level of government in Canada.
Not surprisingly, most Canadians mistakenly believe achieving good health and avoiding disease and premature death is about refraining from tobacco and excessive alcohol use, exercising and eating more fruits and vegetables.
But the fallacy of that belief, and the role governments play in perpetuating it, has been demonstrated over and over again in numerous studies in Canada and elsewhere.
---
Read more: Made health resolutions for 2020? You might not be living a free life
---
Why are politicians unwilling to go near the social determinants of health and disease, and their complicity?
Is it because they believe we're incapable of understanding the connection? That wouldn't be unreasonable given we're bombarded with messages from government, disease associations and the media telling us relentlessly that all we need for good health is to live a so-called healthy lifestyle.
This serves a variety of purposes. It allows governments to avoid dealing with issues of deteriorating living and working conditions. It provides an easy fund-raising tool for disease associations. It serves as enticing clickbait for news outlets and avoids the wrath of corporate Canada, considered largely responsible for these deteriorating living and working conditions.
Hope on the Prairies
In the midst of all of this gloom and doom, hope is on the horizon in a Canadian Prairie province.
In Saskatchewan, a single voice has consistently spoken about the social determinants of health, and the relationship between government policy and health.
Family doctor Ryan Meili has taken on what should be the easy task of arguing that the goal of all public policy should be to create optimal conditions for health. He wrote an accessible book, entitled A Healthy Society, that provides a rationale for this approach. He also founded the national organization Upstream , which aims to promote governance for health.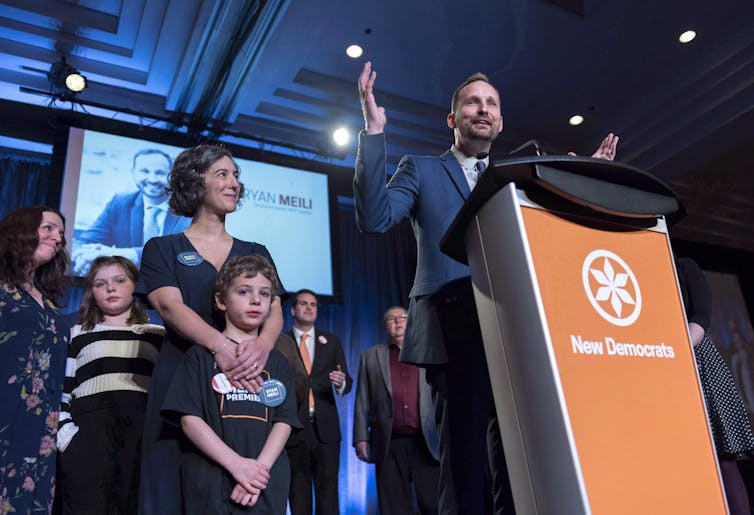 Taking seriously the relationship between politics, public policy and health, Meili entered politics and now sits in the Saskatchewan legislature. In March, he won the leadership of the Saskatchewan New Democratic Party, the descendant of the Co-operative Commonwealth Confederation (CCF), the party that set in motion universal health care for Canadians.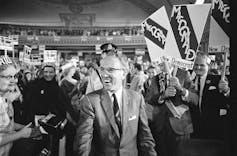 Research shows most Canadians implicitly recognize their living and working conditions shape their health.
Anyone who's worked in a substandard workplace in terms of health and safety conditions, struggled to make rent for a deteriorating and over-priced apartment or laboured under abusive bosses knows how profoundly their physical and emotional health can be affected.
The problem is that unless they enrol in university courses on the sociology and political economy of health, they rarely hear about it. Instead they're told to go to the gym more often and to stock up on leafy green vegetables.
In Saskatchewan, at least, change could be imminent. Perhaps this second coming of Tommy Douglas will spur Canadians to stop blaming themselves for their diseases and poor health and instead demand governments create public policies that promote —rather than threaten — their health.