Labor is about to end its post-election hiatus, when the party has been high on a drug called democracy. The job of the new leader announced on Sunday - Bill Shorten or Anthony Albanese - will be to preserve as much as possible of the unity and positive thinking now that the ALP has to move to the real business of opposition. In the inevitable letdown, it won't be easy.
Kevin Rudd did many bad things to Labor but his positive legacy to the party has been twofold. His return to the leadership saved some furniture, and his rule change, allowing the rank and file a 50% say in choosing the leader, has given the defeated ALP momentum and (so far) prevented blood letting.
As national secretary George Wright told Sky yesterday, there is a "big appetite" for participatory democracy.
By yesterday 27,000 of 43,000 members had voted (with the deadline close of business today). All who were members at election time were eligible. There've been glitches with getting the ballots out and back quickly enough; even so, the participation rate is high. Caucus voted yesterday. The results of the two sides of the ballot will be released together.
For Shorten and Albanese it's been an enormous effort, coming immediately after an exhausting election. Shorten has attended 46 functions including the three face to face debates and a joint business fund raiser; apart from the joint gatherings, Albanese has done about 10 large meetings and two teleconferences. They've each been allowed two mailouts (one of Shorten's was a 16 page booklet). It's not been cheap. The party has provided the candidates with a kitty of $50,000 each, with the ALP estimating its total costs will be up to $150,000. Shorten has raised extra money; Albanese has tried to live within his allocated budget.
The contest has been a magnet for new members since the election (even though they can't vote): some 3000 people have joined with another 1000 inquiries. While building a membership and support base is extremely difficult for modern parties, doing so is important, not least for fund raising. This election the ALP raised $800,000 online, compared with $70,000 last election.
For the past month Chris Bowen, designated "interim leader", has carried the flag against the new government. It's true this has been Labor's "gap" period, but it hasn't mattered. Bowen has done a good job, out every day on the current issue. He's a savvy player: recognising the time wasn't right for him, he received assurances he'll be shadow treasurer whoever wins.
The battle has been like no other internal contest in memory on either side of politics, not just for the membership participation but for the extravagant mutual compliments, the desperate lengths gone to in avoiding any unseemly division. Differences of opinion have been minimal; barbs oblique. Behind the scenes it's more gritty, but the public impression that Labor wanted to give was symbolised by the pair arriving side by side at caucus yesterday.
Both have defended the Labor government's record. They each voted for regime change in June, but Shorten, a 2010 plotter and a 2013 late swinger, carries more baggage there. Albanese, from the left, has played on his strengths as a parliamentary scrapper. Shorten, from the right, casts himself as the searcher for big ideas. Both have locked into opposing the carbon tax repeal, believing Labor is on the right side of history. Albanese gives an impression of continuity; Shorten (whose campaign has picked up as time has gone on), projects more a new era.
Activists from the Local Labor group pushing for the extension of party democracy have seized the opportunity to extract pledges. Former federal and state MP Race Mathews said last night: "The process has been excellent. Both have committed to comprehensive programs for renewal and reform which will enable the party for the first time in many years to effectively gain, retain and involve members." Mathews has found the exercise in general an "astonishingly successful and inspirational project" for Labor.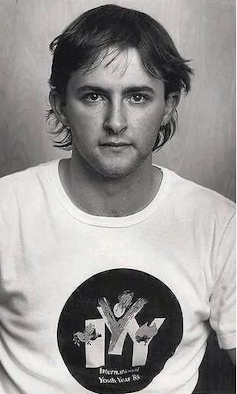 There have been diverting light aspects: a youthful photo of Albanese that went viral as "hot Albo"; a pro Shorten spoof on "The Hangover".
Shorten will have won the ballot in caucus, where the right has a majority; Albanese is expected to clinch the membership one. Bowen denied the caucus vote was just on factional lines (beforehand, Shorten was thought to have about 60% of the numbers). "I know of right wingers who voted for Anthony Albanese; I know of left wingers who voted for Bill Shorten," Bowen told the ABC. Would it matter if the winner did not have majority caucus support? Bowen insists not, pointing to the experience of British Labour's Ed Miliband. In fact, however, whether it mattered would depend on margins and how the new leader performed.
According to a ReachTEL poll of 1800 in Victoria and NSW published by Fairfax yesterday, Albanese led Shorten as preferred Labor leader 58-42%. In NSW (his home state) Albanese was ahead 61-39%; Shorten trailed in his home state of Victoria 46-54%.
As part of the rule changes it takes 60% of caucus to get a spill against an opposition leader. So the winner will be pretty safe for the term, subject to any modification the next ALP national conference makes. The conference is not likely to alter the 50-50 arrangement (left winger Doug Cameron told The Conversation he would like union members to get some slice of the action, although not through their leaders). Future ballots will need logistical tweaks – perhaps electronic polling.
All that's for later. On Monday caucus will elect its other leaders, with Tanya Plibersek virtually certain to become deputy if Shorten wins, and probably Shorten being number two if Albanese leads. Caucus will then exercise its newly restored right to elect the frontbench. The leader subsequently will allocate portfolios.
The frontbench and the portfolio allocation will be tests – of the role of factional heavies, of the leader's clout and judgement. Further on, another test: has Labor really got the Rudd-Gillard divide out of its system? (Presently overseas, Rudd had a postal vote.)
As for the would-be kings, this is probably Albanese's one and only chance. Shorten could still be in the race after the next election if he missed out this time.
Doug Cameron is the guest on the Politics with Michelle Grattan podcast, available below, by rss and on iTunes.