How often have you heard someone ask, "Have you seen the latest Coen brothers film?"
Well, have you seen Hail, Caesar!, the latest Coen brothers film?
Joel and Ethan Coen emerged in the 1980s with the masterpiece Blood Simple (1984). They rapidly solidified their reputation as gifted filmmakers, pushing the limits of Hollywood aesthetics in films such as Raising Arizona (1987), Miller's Crossing (1990) and Barton Fink (1991).
Their films can generally be divided into comedies and thrillers, as epitomised in the contrast between their two best known films, The Big Lebowski (1998) and Fargo (1996).
Despite their cinematic nous, the Coen brothers' serious films have often hovered on the verge of painful mannerism, although this is often mitigated by the support of a compelling, dynamic narrative.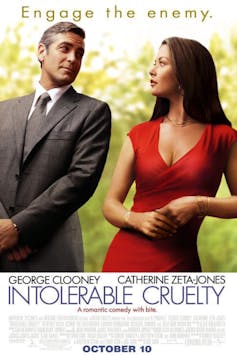 And their comedies have similarly contained moments of brilliance despite their flaws (usually to do with their pretensions towards "quirkiness"). Up to and including the underrated Intolerable Cruelty (2003), they're marked by a distinctly infectious exuberance and a genuine delight in the history of the medium.
The Coen brothers are nothing, if not graduates of film school.
Unfortunately, one of the rules of commercial art production, it seems, is that at some point in a successful artist's career, he or she becomes transfixed by his or her own mythology, as though having read in The New Yorker one too many paeans to their own schtick. From this point on, that artist's work becomes caricaturish and lacklustre.
It happened with John Carpenter, who seemed destined to stop making great horror and action films with the approach of the 1990s. After his masterpiece, They Live (1988), there's nothing worth watching.
And to the other great action director of the 1970s and 1980s, Walter Hill, whose Another 48 Hrs. (1990) marks the Rubicon of his work's decline.
Unfortunately, if unsurprisingly, it has now happened to the Coen brothers.
In their remake of True Grit (2010), for example, it felt like we were watching parodies of the Coen brothers made by technically gifted students. Arguably, this was a film that could not be remade, if for no other reason than that John Wayne, the core of True Grit (1969), had died of cancer some 31 years earlier.
But perhaps the Coen brothers had long ago reached the point of becoming their own caricature. The suffocating, tragic atmosphere of Blood Simple had become the meandering Tommy Hillfiger-commercial gloss of No Country for Old Men (2007); and the zany delight of The Hudsucker Proxy (1994) became the inane guffawing of Burn After Reading (2008).
Still, Hail, Caesar! may be something of a return to form for the pair.
The film follows a day in the life of Capitol Pictures, a large Hollywood film studio. It is told primarily through the point of view of Eddie Mannix (Josh Brolin), "Head of Physical Production" at the studio, and unfolds across several narrative threads.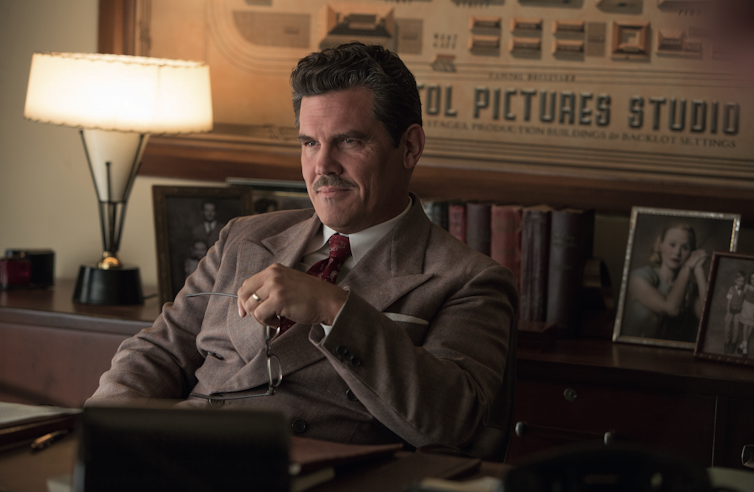 The central narrative involves the kidnapping of star Baird Whitlock (George Clooney) by a group of dissatisfied Marxist script writers, including the comically German Stanford academic, Professor Marcuse (John Bluthal). Marcuse is an obvious nod to Herbert Marcuse, the brilliant philosopher who immigrated to America in 1934 and was part of the Frankfurt School.
The film incorporates several different genres and modes popular in the 1940s and 1950s: biblical epic, lavish song and dance musicals, the Sirkian melodrama, film noir, and the B-western all get a play.
Our introduction to Mannix, for example, comes through a noirish sequence involving a starlet, dirty pictures, a dissolute photographer and police bribery. All of it straight out of Raymond Chandler's The Big Sleep (1939).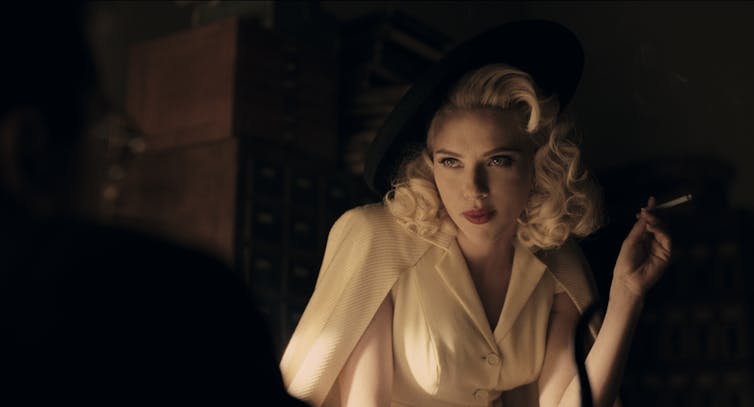 Though its lack of narrative discipline is a little dissatisfying, this is, in many ways, a delightful film. Its lush Technicolor-style aesthetic, brilliant staging and cinematography are notable for style and focus – particularly in contrast with the current modish digital filmmaking that is overly dependent on editing and effects.
Lingering in the background is a subtle critique of the commercial-corporate reality of Hollywood production, brought into stunning relief in a handful of scenes in which a representative of the aviation corporation Lockheed, well known for their warmongering and profiteering, attempts to poach Mannix.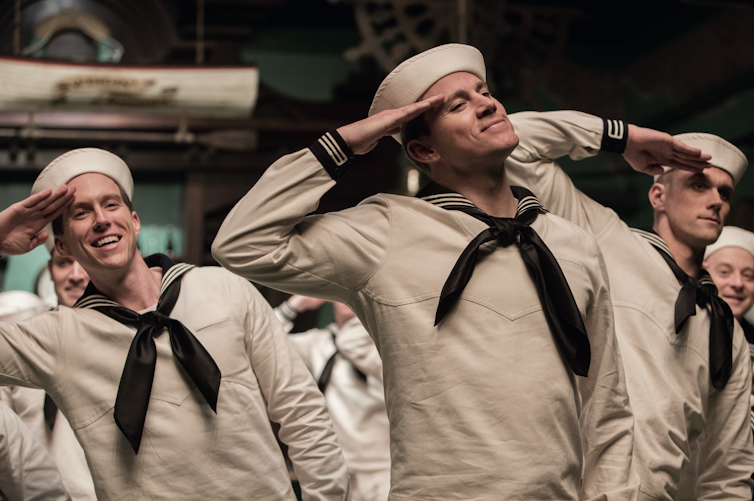 In a piquant moment that is quickly brushed aside behind the film's general comic masquerading, the businessman tries to entice Mannix away from Hollywood by showing him a picture of a recent H-bomb explosion in Bikini Atoll, behind which Lockheed, he assures Mannix, has been pulling the strings. The often forgotten – and ongoing – intimacy of all branches of the military-industrial-entertainment complex is thus momentarily brought into stark relief.
Sadly, such moments are unable to overcome the tragedy of the fact that Hail, Caesar! ultimately seems to be little more than an exercise in pure Hollywood cynicism.
This profound cynicism is evident through the film's apparent critiquing of the brutality of American capitalism, as epitomised in the Caesarian hierarchy of the film studio system itself, while – affectively at least – celebrating the very mechanics of the production-line vision industry that is Hollywood.
Several closeups of watches throughout the film imply that, indeed, the machine moves – and will continue to move – as relentlessly and inevitably as time's arrow itself. Ultimately, the film seems, indeed, to hail Caesar.
It should come as no surprise that the Coen brothers continue to be the darlings of the Hollywood establishment. Hail, Caesar! has enough critical energy to appear momentarily original, but not so much that it could in any way challenge the status quo.
Then again, that's the nature of show business.

Hail, Caesar! opens in Australia on February 25.