Australia's public youth radio station, Triple J, turns 40 today. On January 19 1975, Triple J's AM predecessor, Double J, infamously burst onto Sydney's airwaves with the track, You Just Like Me Cause I'm Good in Bed by Australian band Skyhooks. Commercial stations had refused the song airtime because of the salaciousness of its content. With this gesture, Double Jay staked its territory as the enfant terrible of Australian radio.
Rebel with a cause
Double J was established for a youth audience whose tastes were not met by either the pop floss of commercial radio or the middle-class, middle-aged fare found on the ABC.
Double J appealed to this audience with its overt rejection of some of the more conservative broadcasting practices "enslaving" Australian radio.
The station in its earliest years made a point of privileging raw sound over slick production; improvisation over formula; experiment over populism; participation over hierarchy; bad taste over propriety; and left over right.
The announcers on Double J, including female DJs, played rock music in place of Top 40, as well as complete albums, retrospectives and music from across genres and cultures.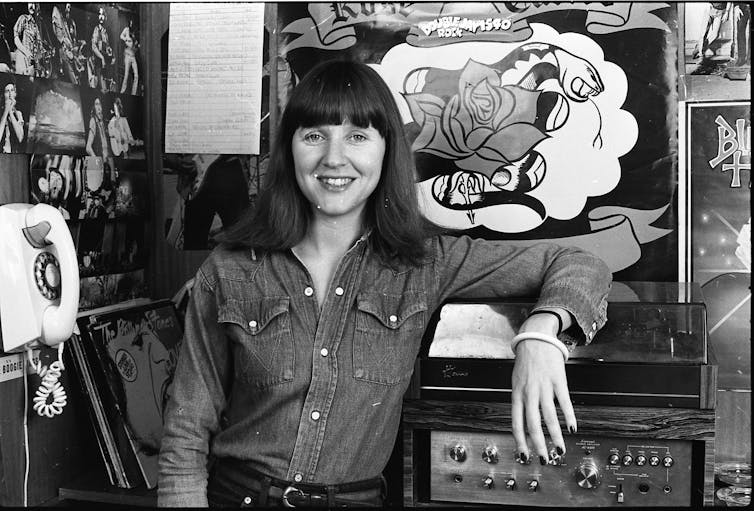 The Double J programmers built a music library from the extensive back catalogues of independent labels like Island Records, enabling much of this music to be played on Australian radio for the very first time.
The station's sound technicians trawled the pubs and music venues to bring the fresh, raw sounds of live music to an audience reared on polished production.
Double J made room in its weekly schedule for comic programmes and series like Gayle Austin's Horny Radio Porn Show, the Naked Vicar Show, Colonel Chuck Chunder of the Space Patrol and Nude Radio from the Aunty Jack team.
The journalists pursued stories of relevance to its demographic, which were at times provocative and leftist. In its second month Double J ran The Ins and Outs of Love, a candid exploration of the sexual proclivities and encounters of Sydney's youth. The documentary generated enough controversy for conservatives to call for the station's closure.
Double J's coordinators also fought to democratise and diversify the bureaucratic strictures of the ABC to better suit the new youth outfit with its consciously inclusive and democratic organisational style.
The impact of Double J on the Australian music radio landscape was almost instantaneous. Within two weeks of its launch the station's key competitor, 2SM, which had previously rejected this new rock music, broadened its playlist and even changed its jingle to include the word "rock".
The immediacy of this shift was remarkable given the years of resistance to these new musical styles from the commercial stations. What is arguably more striking about the birth of Double J, however, is who was responsible for its establishment.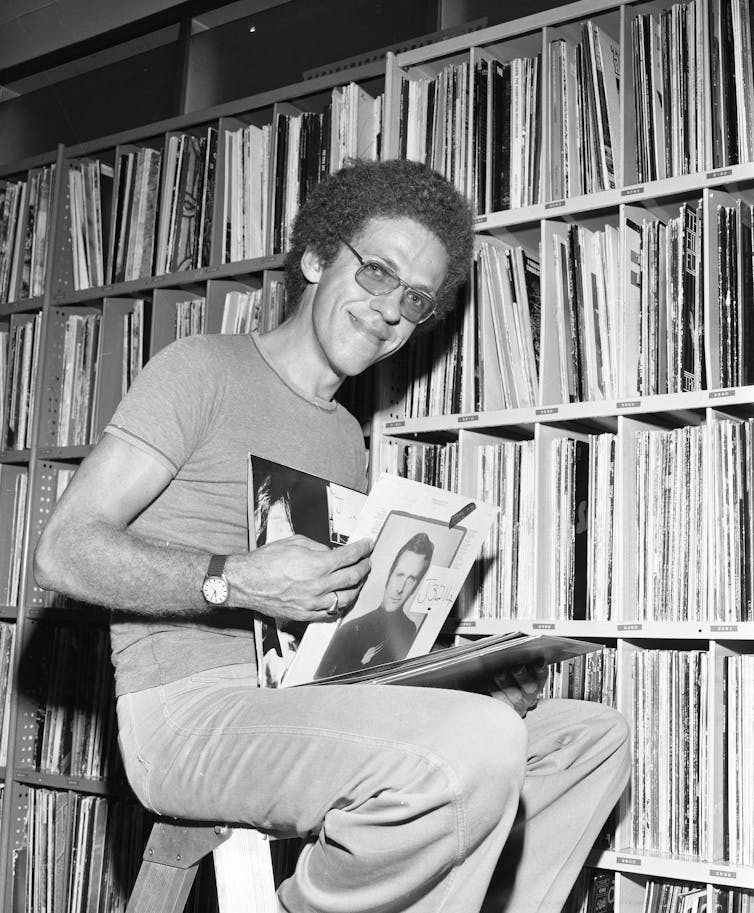 Whitlam's enfant terrible
Double J was the impish child of Australia's first Ministry for the Media under the Whitlam government. That ministry was created in response to the rapidly changing nature of media technology and in recognition of the growing importance of media both as a tool of communication and an outlet for cultural expression. Its primary objective was to reconfigure and broaden Australia's media landscape after 23 years of conservative government.
To this end the minister for the media, Doug McClelland, and his department worked to create space in the print and broadcasting environments for a plurality of voices – and in particular for Australian voices – to be seen and heard.
These efforts to win this space met with multiple obstacles, which reduced the reforms to less than originally envisaged. Importantly for this story, however, a few stations were pushed through in 1974, including a Sydney "youth-style" station for development under the guardianship of the ABC.
Only a year after the Double J experiment was initiated, however, Fraser replaced Whitlam and the ABC came under intense scrutiny. Even with the station's early ratings successes, Double J staffers were never sure whether they would see out 1976, or 1977.
Some 40 years on and Double J's descendant, Triple J, still occupies Australian airwaves.
The youth station has moved to FM, gone national, survived multiple political changes and challenges, and developed a comfortable middle-age spread with the introduction of digital stations Unearthed (for new Australian talent) and a new Double J (for older fans who've outgrown the station's youthful style but not its musical palate).
Triple J is still subject to critique, although these days this critique is levelled at the station's populist tendencies rather than its radicalism. Some even argue that Triple J has outlived its purpose.
For me, the station still fulfils its original role, most particularly by providing Australia's regional youth, in the absence of a decent national broadband network, with connective tissue to youth culture and youth issues in Australia and the wider world.
If Whitlam were alive today I am sure he would raise a glass in honour of the many rich and playful contributions that his enfant terrible has made not only to Australian youth but also to culture in Australia more broadly.
Happy birthday, Triple J.
---
Editor's note: Cathy will be answering questions between 3–4pm AEDT on Monday January 19. You can ask your questions about Triple J in the comments below.