In many towns and cities across the UK it seems like there are new coffee shops appearing all the time, even in streets where there are a good handful already. This raises a series of questions. At what point will there be too many? And is there any way to support continued growth?
By the latest estimates, the coffee shop industry in the UK is worth around £9 billion, with over 20,000 outlets across the country. There are predictions that this could grow to £15 billion and over 30,000 outlets by 2020, with the number of coffee shops overtaking pubs by 2035.
They are a ubiquitous presence, not only on high streets across the country but also in retails parks, transport hubs, hospitals, universities, offices, and even residential neighbourhoods. Visiting a coffee shop has become an everyday part of life for many people across the country. While the market remains dominated by the large chains such as Costa Coffee, Starbucks and Caffe Nero, it has also become more diverse, with regional chains (such as Coffee #1) becoming increasingly popular. There is also a growing presence of independents, some of which have grown so much they now have several branches; 200degrees and Taylor Street Baristas are good examples.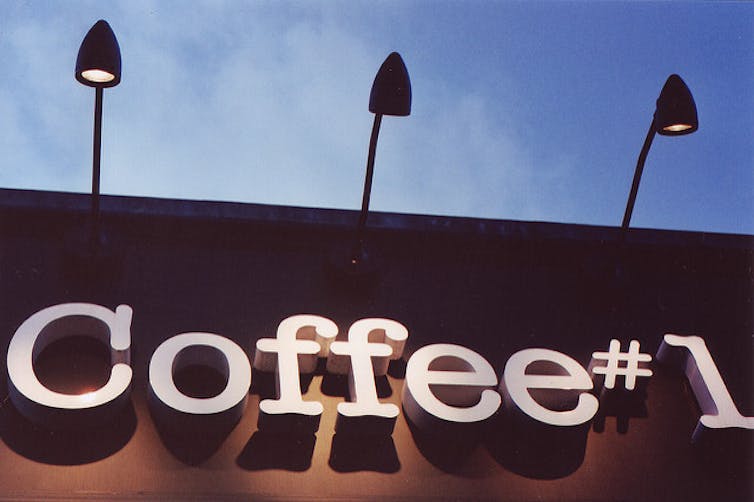 Keeping up trends
However, this news comes at the same time as Costa – the largest coffee shop chain in the country – reported a fall profits and sales growth. Revenues were only propped up by the addition of new stores. The rise in the price of coffee due to shortages was partly blamed for the fall in profits, but there are other reasons why Costa no longer has the growth trajectory it once did.
Part of this may be due to increased competition. Even fast food outlets sell their own coffee (McDonalds' McCafe range is one prominent example). Are there just too many coffee shops? Or are some of the larger chain coffee shops falling behind in terms of what consumers want?
Allison Brittain, the CEO of Whitbread PLC, which owns Costa, is pinning her hopes on a "third wave of coffee" in the UK to drive future growth. This "third wave" refers to consumers paying more attention to the quality and origin of coffee as well as how it is prepared – upscale brew methods such as V60 or Aeropress).
However, for many coffee shops the concept of a third wave is quite familiar. Some would argue the industry has already moved on from this, with speciality coffee featuring in a large proportion of independent coffee shops. In the US, this trend of consumer preference for higher quality offerings has been recognised by large international food companies such as Nestlé, which recently brought a majority share in the speciality chain and roaster Blue Bottle Coffee.
Some of the chain coffee shops in the UK are making moves to try and capture some of this market. Starbucks has a "reserve" store in central London where you can have a range of coffees served in a range of brewing methods. Costa has a Coffee House store in Wandsworth, south London, where customers can get single-origin coffees and a wider food menu compared to the standard stores. However, these only reach a tiny proportion of customers, and in a market where there is now huge competition vying for the coffee consumer.
Given that the larger coffee shop chains seem to be struggling to keep up with the changing trends and preferences, there is genuine potential for independents to gain an advantage. Many independent coffee shops not only provide a greater offering of speciality coffee, but also a fresh food menu, popular with many consumers. They face their own challenges of course. Rising real estate, energy and labour costs help to explain the high churn rate of outlets in many towns and cities.
Changing high streets
But still, coffee shops continue to increase their presence on the UK high street at a time when many other high street businesses are closing. In 2016, 5,430 stores were closed across Britain's high streets according to research by PwC and The Local Data Company.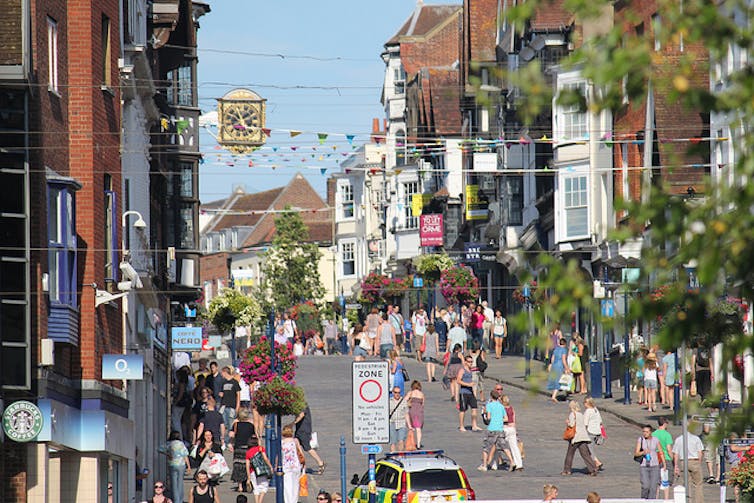 Retail businesses which close, often cite a focus on their internet operations. Two recent examples include Mothercare and Debenhams, This means the nature of the high street is changing. Food, leisure and experience-led businesses are becoming dominant. Coffee shops are riding this wave; few people (yet) are buying their cappuccinos online.
Waves, though, have a habit of crashing into the shore at some point, and the environment remains challenging. Many restaurant and bar chains are closing branches, and many independents are forced to close due to rising costs and poor sales.
More retail space is indeed becoming available, but the capacity for more coffee shops of the type consumers have become used to may not be there. From here, growth in the sector may have to be about differentiation in a sea of similar competitors. New locations must be sought, in towns and cities not yet saturated, or through a transformation of what the standard coffee shop provides.
Britain may not yet have reached peak coffee shop, if the predictions are correct there are many more yet to come, but it's likely that more coffee shops will focus on the consumer experience. They will try to stand out from the crowd, by providing a range of speciality coffees and brewing methods, putting ever more focus on food, and delivering a coffee shop environment that sets them apart from the cookie cutter décor provided by the chains as consumers know them today.