For seven years, the London Olympics Organising Committee has been striving to live up to the sustainability vision it set itself. It's been a long, honest fight. On the eve of the Games, how well have they done?
The case was made for a sustainable London games and Paralympics back in 2005, based on WWF's Vision of a One Planet Olympics.
The London Organising Committee for the Olympic Games (LOCOG) has tried to instill sustainability into every facet of construction and delivery. The Committee set sustainability objectives, standards and tools. There is even a powerful watchdog on the LOCOG — the Commission for a Sustainable London (CSL).
It's not easy being green
Despite the commitment, failures in delivery have already attracted a good deal of attention. The most conspicuous is in energy, where the CSL criticises the lack of an effective plan. The renewable energy target will not be met, because a wind energy project was cancelled, and the carbon footprint will not be reduced by much.
London does not meet all EU air quality standards. This together with the need to cut greenhouse emissions prompted the development of impressive public transport infrastructure and links. However, diluting this is the provision of 4,000 cars to transport the "Olympic family"; and congestion on an ageing road network could still pose a problem. Rail transport from Europe is being encouraged. But the greenhouse emissions of international travellers are not accounted for and will be only marginally ameliorated by carbon taxes and airline offsets.
Sustainable fuels such as biogas could have been used much more for combined heating and cooling. Instead, fossil fuels will be prominent; 169,000 litres of diesel be used in power generators. The indirect energy consumption of offices and operational sites will be around 25 million kWh, sufficient for town of about 160,000, drawn mainly from the grid.
Materials reuse is very low. While nothing reaches the dump, recycling isn't a perfect solution: it costs money and uses energy.
Some PVC (polyvinyl chloride), which contains the dangerous pollutants cadmium, lead and phthalates, is still being used on site; and some cooling systems still use HFCs (hydrofluorocarbons), a powerful greenhouse gas. LOGOC makes the point that that future event organisers need to engage suppliers early to ensure safe alternatives are available.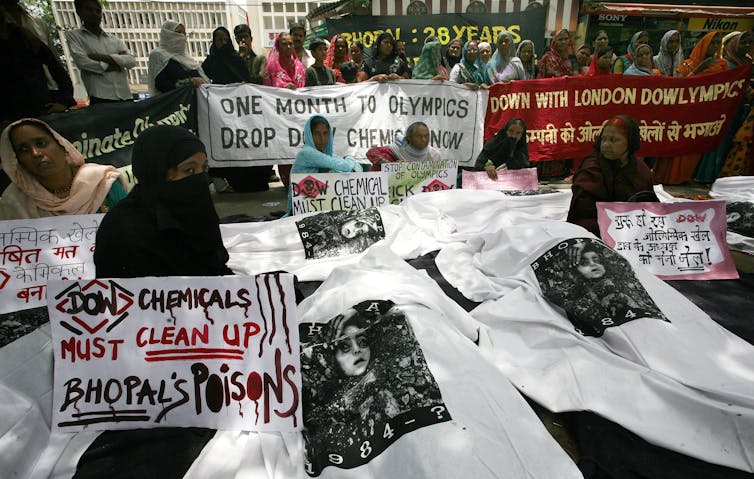 CSL has also criticised the sustainability of merchandise. By last month only one games partner, Adidas, had disclosed the location of its factories. And the consequences of appointing the Dow Chemical Company as an Olympic Partner have rebounded and continue to dog games organisers, taking the focus off achievements.
Delivering a physical legacy for some purpose built venues may be a headache. How will they attract users and revenues?
Games' green achievements
It is inevitable that in a project of such ambition and scale there will be failures; but when measured against the impressive successes they seem relatively minor.
Some parts of the Olympic complex have been very well planned. The block that housed the construction offices is to be taken over by games administration; then post-games it will become commercial. The games village will become sustainable housing. And a 20-year programme will follow to deliver new homes and development to the precinct.
A hundred hectares of the Lower Lea River Valley, once a degraded industrial area, will be transformed to parkland, with an emphasis on encouraging the return of biodiversity.
But perhaps the most impressive of the green initiatives is the commitment to sustainably-sourced supplies. Sea freight and delivery by rail and water are mandated. Paper consumption is minimised. No food packaging will go to landfill and all food waste is to be composted. Water reclaimed from sewage is used for irrigation and toilet flushing. Moreover, all timber used in construction was certified by the Forest Stewardship Council (FSC).
Much food will be from certified sources. The fish with your chips — whether from ocean, river or ponds — will be Marine Stewardship Council (MSC) certified; London became the first "sustainable fish city".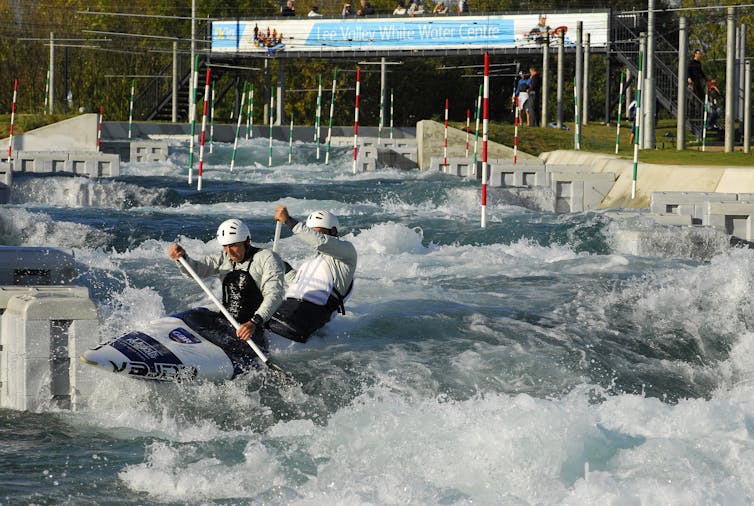 There are no less than 100,000 contractors involved in supplying the games, and all of them are subject to sustainability standards and tests. Innovations wrought among suppliers are expected to have a lasting effect.
Socio-economic implications
An outstanding feature of the games planning and execution is the integration of physical with social and cultural objectives. The lower Lea Valley is being regenerated not just physically, but socially and economically.
There has been an alarming rise in obesity and an increase in inactivity in the UK. Thanks to the Olympics, local people now have facilities on their doorstep. Schools and communities are being encouraged to participate in physical activity and sport.
Thirty thousand out-of-work Londoners have been assisted into jobs. Targets for employment, with hiring free of discrimination, have been largely achieved. The training the unemployed receive should help them get post-games jobs.
But is the outlay of £9.3 billion (add blowouts and legacy costs) worth it? While good for business, it's the taxpayer who'll bear most of the burden.
The real cost is the opportunity cost. What else could £9.3 billion plus buy? What would have been the benefits if the money had been invested directly in the renewal of east London and lifestyle programs across the UK? Such autonomous programs would not have the added appeal of the olympics — a positive externality — nor would there have been the boost to tourism revenues. It will be fascinating to see the results of retrospective economic analyses.
Challenges for the Gold Coast Commonwealth Games
What are the implications of London for other major events? The Rio Olympics in 2016 is confronted by a high bar; but more comparable with London is the Gold Coast Commonwealth Games in 2018. However, the Gold Coast's games bid is more about the Gold Coast being open for business than about sustainability.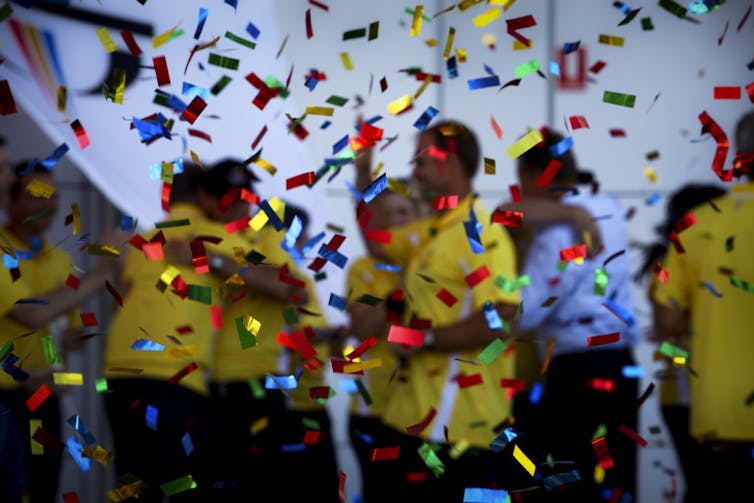 Environmental targets are mentioned in Gold Coast's bid, but none are actually specified. Motherhood rules, rather than standards and tools; the One Planet Principals are simply stated to be "very relevant". When it comes to renewable energy there is no games target, simply a reference to the existing Australian government's objective (20% of electricity from renewables by 2020).
Yet the delivery of renewable energy presents an ideal opportunity to outdo London. The Gold Coast boasts 287 days of sunshine a year, has good wind, and there is plenty of time to organise the production of biofuels.
Another obvious opening is to make sure the millions of meals to be served by licensed vendors are sustainable. As in London, all eggs, poultry and pork could be sourced from RSPCA certified farms. Furthermore, the Gold Coast could grasp the opportunity to become Australia's first sustainable fish city. Such innovations would make for good publicity — as well as leaving a lasting legacy.
But does the Gold Coast have the vision?