Due to the uncertainty of Brexit, property prices and the cost of living are on the increase while household salaries have remained the same. Home extensions and improvements therefore remain an attractive, financially viable alternative to relocating and buying a new property.
Many homeowners are captivated by television DIY programmes, but are seldom aware of all of the potential pitfalls of engaging builders, the contract, and the quality standards required (for both materials and workmanship). Although most DIY programmes offer some important information, it's easy to overlook these during the excitement – and stress – of getting the work done.
"Jerry building" is a commonly used term to describe cowboy or fly-by-night operators who provide ridiculously cheap estimates and cash in hand offers that are difficult to refuse. Homeowners are seduced by the cheap price without much thought for the potential risks when construction work begins. Trying to address time-consuming and costly mistakes can then become a major problem. The flipside of this is that others are put off hiring anyone to do their work altogether.
Brian Berry, chief executive of the Federation of Master Builders (FMB), recently stated that:
A third of home owners are so anxious about the possibility of choosing a bad builder, they don't commission any building work whatsoever. This means that the UK economy could be missing out on £10 billion of activity every year.
The latest research undertaken by FMB reveals that, on average, homeowners "would spend £40,000 on major home improvement projects over the next five years if they could be guaranteed a positive experience".
So how can you achieve this? The following tips will help you find a bona fide builder at a reasonable rate.
Getting a good deal
Check whether the builder is a member of a credible trade body, such as the Federation of Master Builders, the National Federation of Builders, and/or the Guild of Builders and Contractors. Members of these bodies are bound by a code of conduct.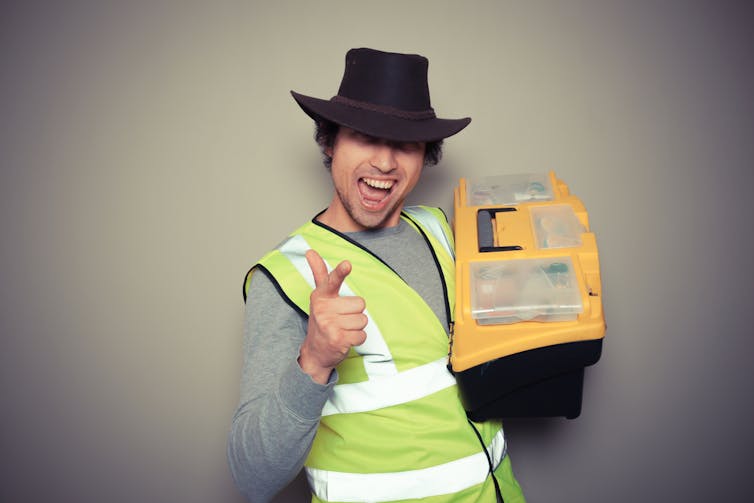 Ask about the builder's experience and qualifications – it's not enough that they have professional-looking letterheads and business cards. Do not hesitate to check their recent jobs – and speak to past and current clients if necessary.
Don't be shy. Professional builders won't mind you conducting these checks. They realise how important it is for you to trust them and appreciate that their work is to a high standard. Only cowboy builders will be defensive and try to stop you looking too closely at their track record. Although there are several online websites – such as Rated People, My Builder, Trust a Trader and Find a Trade – that provide ratings for builders and local tradespeople, don't rely on them too much. Due diligence is still required.
Many builders offer insurance-backed warranties for their work. This may involve a small additional cost but does provide extra protection for you, the customer. But check the cost and the level of cover provided before you accept. Ask the builder who the insurance is provided by, and whether they are an established insurer. All of this will put you in a better situation if something goes badly wrong.
Make a list of your requirements, and ensure the plans are in line with local planning permission guidelines and building regulations. If the job involves work to a wall you share with a neighbouring property, it may be subject to the Party Wall Act. Identify clearly what additional works are required – for example, rewiring, window replacements and decoration.
Ask for a detailed breakdown of the estimate (item by item) and check how long the estimate is valid for and how long the construction work will last. You can then draw up a contract using standard forms prepared by the trade bodies mentioned above.
This should include an agreed contract duration (a start and completion date) and the key phases during the work. Rather than paying hefty deposits or for everything in one go, agree to make staged payments as each of these phases is completed – if you're not sure how this works, seek advice from the Royal Institution of Chartered Surveyors who will put you in touch with local surveyors. This is critical. Many builders tend to front load the payments rather than spreading the cost across the duration of the contract, which makes it far harder for you to seek redress if anything goes wrong.
Peace of mind
Peace of mind is worth a little extra cost. Before releasing any stage payments, check with an appointed building regulations inspector that all works comply with building regulations. And ensure everything is in writing and above board. If someone is prepared to cheat on their taxes, are you sure they won't cheat on you?
An invoice and proper paperwork proves a relationship and, if a dispute follows, it can be helpful. Without it, how can you even prove your builder was doing the work? You can further strengthen your position by taking regular photographs of the works and keeping a log of their activities on a daily/weekly basis.
And hold back a final payment until the work is complete, warranties and guarantees have been issued to you, and the job has been certified as completed by your building regulations inspector. If you've followed these simple tips, you can then sit back, relax and enjoy your new home.