Although no Canadian teams made it to the Stanley Cup finals this year, Canadians may still have an extra reason to tune in and watch closely on Monday night — and to cheer for the Washington Capitals.
Originally mentioned in the Canadian edition of the Essentials of Corporate Finance textbook in 2007, the Canadian stock market tends to perform much better in the year when an Eastern conference team lifts Lord Stanley's Cup.
Specifically, starting from the 1993-1994 NHL season (when the names of conferences were changed to Eastern and Western to reflect their geographic locations), the S&P/TSX composite index gained on average 11 per cent if an Eastern conference team won the Stanley Cup. In contrast, the Canadian stock market produced less than a quarter of that, 2.6 per cent to be exact, in the year when a Western conference team was victorious.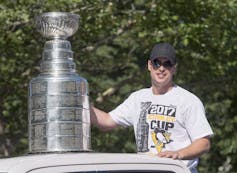 And in 10 times when an Eastern team won the Stanley Cup, the S&P/TSX composite index finished in the red for the year only twice.
Although not as distinct —hockey is still largely a Canadian game, after all — a similar relation seems to exist south of the border as well.
The Dow Jones industrial average index increased on average by 13.7 per cent in the year when an Eastern conference team won, but produced only half of that when the Western conference prevailed.
Super Bowl predictor
The Stanley Cup is not alone in its apparent predictive powers. The famous Super Bowl predictor suggests that a stock market will finish in a positive territory if the winner of the Super Bowl is from the original National Football League, and the market will be down for the year if the winning team is from the original American Football League.
While it was initially suggested by New York Times sportswriter Leonard Koppett as a light-hearted way to forecast the U.S. stock market in 1972, the Super Bowl predictor has ended up doing a decent job in forecasting the performance of the Canadian stock market as well.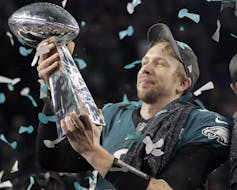 Out of 51 Super Bowls, it was correct 40 times for the U.S. stock market and 39 times for the Canadian stock market — a 76 per cent accuracy rate. The Super Bowl predictor was especially impressive for the first 31 matches, when it made 28 correct predictions out of 31 times — an accuracy rate any economist would envy.
Hemline index
Don't believe indicators based on a lucky puck bounce or a Hail Mary pass are real? At least two stock market indicators rely on human preferences, such as women's choices about the length of their skirts and hair.
Namely, the hemline index, proposed by Wharton School economist George Taylor in 1926, claims that long skirts are associated with down markets, while bare knees with rising stock market returns.
Indeed, during the 1920s when women began showing their knees, the stock market roared. In the booming 1980s when mini skirts ruled again, but prior to the October 1987 stock market crash, women's fashion shifted to longer skirts.
Haircut indicator
While the popularity of jeans and pants among women has made the hemline index almost outdated, another indicator based on women's fashion is still easily observable. Specifically, in 2008, Japan's leading business daily Nikkei presented the haircut indicator, which predicts good economic times when women let their hair grow and a grim future if women start cropping their locks.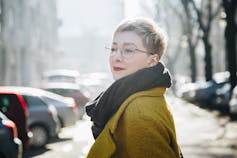 Unlike their sport counterparts, women's fashion indicators can offer some rationale for their validity. As uncertainty about economy grows, women who are frequently in charge of family finances might go for no-fuss, shorter styles to save on hair-care products.
Don't bet the farm
No matter what stock market predictor one believes in, investors should resist betting his or her farm on it.
The predictors are based on correlation, not causation, and on the assumption that history will repeat itself.
Nevertheless, this year's Super Bowl winner, the Philadelphia Eagles, predicts a stock market's gain for the year. Investors might feel even more confident about this year if Alexander Ovechkin and company provide another sign for the stock market's advance.
Let's go Caps!