In modern Bahrain, the truth behind violent deaths is hard to establish. And the fact that they are largely ignored by the international media means you may well be reading about the following events for the first time.
On December 23 2016, a female journalist, Eman Salehi, was shot in front of her son. Activists have claimed the killing was carried out by an army officer they accuse of being a member of the ruling Al Khalifa family. This has not been confirmed. And in January 2017, three young Bahrainis were executed after what was widely considered to be an unsafe trial for allegedly killing three policeman.
Shortly afterwards, scarcely anything was made of the killing of three Bahrainis under unusual circumstances at sea. Redha Ghasra, 29, Mahmud Yusif 22, and Mustafa Yusif 35, were shot by security forces on a boat on February 9. The Ministry of the Interior stated that the prisoners opened fire on the police coast guard, who responded by killing three of the fugitives.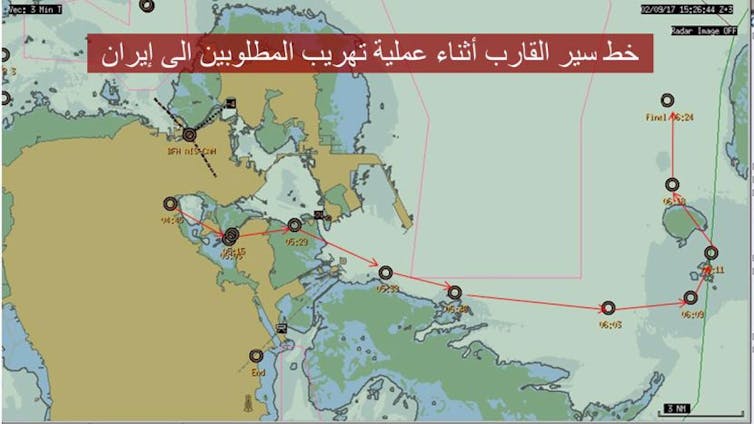 The MOI also released an edited video of that particular police operation. Filmed from at least three different cameras, the footage led to interested observers of Bahrain like myself asking questions.
Why was the full, unedited video not released? Why was there no blood in the boat? Why was the audio muted? Why did the MOI apparently limit access to the subsequent burials, and ban people from taking photographs? Why did the few accounts of those who saw the bodies seemingly not tally with the wounds mentioned on the death certificates? Fundamentally, how did the operation result in three deaths?
A few weeks after this triple shooting, during another police pursuit of alleged fugitives, Abdullah Al Ajooz, 22, reportedly died after he fell off a roof while trying to escape. Again, activists such as the former political leader Ibrahim Sharif, raised doubts about how he died. Did he fall, or was he pushed? Sharif's tweets on the matter have resulted in him being charged with "inciting hatred".
Protests against the government in Bahrain reflect a deepening lack of trust in Bahrain's security services. This is unsurprising. In 2011, the independent BICI report found that the security forces had practised systematic torture. Bahrain's security forces have also been cited by Amnesty International since the 1970s as having been suspected of torture.
Despite the report's recommendations to hold abusers accountable, as of 2016, even the US State Department cannot verify how many, if any, police officers have been held accountable for abuses since 2011. What they do note, however, is that impunity remains a problem. No wonder there is little faith in the security forces.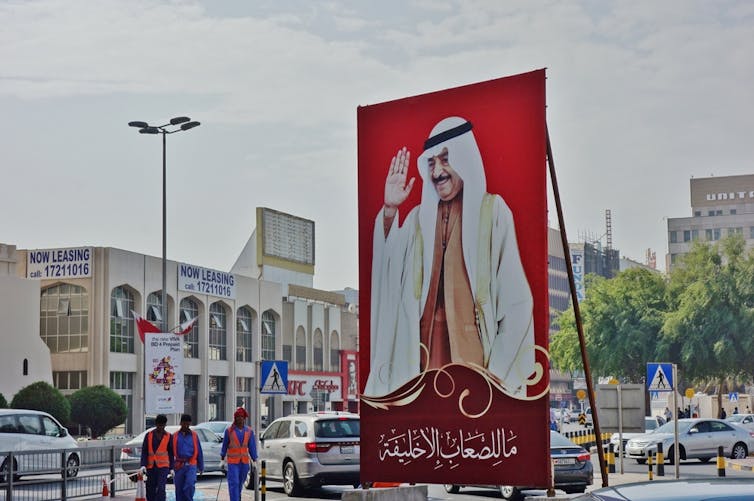 Some commentators on Bahrain tend to ascribe its increasingly brutal repression on internal ruling family power struggles between hardliners and moderates.
But international relations play a big part in the dynamics of repression. Saudi Arabia, Britain, and the US have all influenced the nature of repression in Bahrain. This has ranged from British officers reportedly training the Bahraini security forces, to Saudi pressure on the Bahrain government to impose death penalties on political prisoners.
In contrast, close ties with the US and Britain have previously encouraged the Bahrain government to initiate reforms, at least superficially. However, even now these are being undone. Perhaps most alarmingly, a new law, sharply criticised in the BICI report, allows civilians to be tried in military courts in cases involving the security services.
This renewed brutal turn has coincided with the arrival of Donald Trump at the White House. And while President Obama attempted to thaw relations with Iran, and was mildly critical of Bahrain, Trump's deputy assistant Seb Gorka summarises the new administration's view of Iran as a religious dictatorship, and stresses that the US will support its Sunni allies. This could well embolden Gulf rulers to clamp down on dissent they deem to be "Iran-backed".
With little to temper the authorities in their treatment of dissent, President Trump's anti-Iran stance is potentially an enabling factor for a hardline approach. The prospects for political reform in Bahrain now look increasingly bleak.