The number of Australians running or jogging has almost doubled since 2005-06 and - with the rise of smartphones - running and fitness app development has also exploded.
So how many of these runners have the skills and knowledge needed to manage their own health and athletic performance data? Are they prepared to use them to reach their goals?
And can we extrapolate those data collection techniques to apply them to the wider population?
Every weekend thousands of people take the streets of major cities to complete races such as Sydney's City2Surf, held in August, or the Melbourne Marathon in October.
Their motivations may be quite different: some have competitive goals, others run as a mechanism for personal improvement, and the vast majority as a practice to improve their physical condition and health status.
Unfortunately, it is not uncommon to hear cases of runners who suffer severe injuries and even fatal health events during or immediately after the races.
On the other hand, there is a number of people that use different elements to collect data on their health status and performance.
But these data usually remain at the individual level and are not shared in a common database which, if it existed, could be very useful for biomedical research purposes, and therefore for the prevention of injuries and cardiovascular accidents.
Running commentary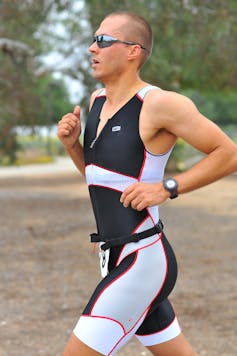 Imagine, for a moment, that a high proportion of this population of long-distance runners accepted to participate (voluntarily) in a exercise of comprehensive monitoring of all the factors (including genetics) that are known to be relevant to their health before, during and after the race.
In this case, the information could be used for various medical purposes:
It may be possible to detect people in risk of injuries, or with potential health problems, such as heart disease, and we could inform them about this situation before they made the decision to start the race.

Monitoring runners during the race would facilitate the detection of problems such as dehydration or the appearance of lesions in joints in real time. This would allow the medical team to send an electronic alert to the runner or to the closest medical team.

The database containing all the data of the participants and their results after the race would represent an important resource for researching the interplay between the different genetic, physiological and environmental factors that affect the performance and health status of each participant.
The technology is available now
Several components of the technology needed to make this scenario a reality have been available for many years.
When I ran the New York Marathon in 1988, my basic health information was recorded in a computer.
Thus, in case of a problem, the doctors could have had immediate access to my medical history, including allergies, incompatibility to medications or previous episodes of illness.
Some 25 years later, technology offers many more alternatives. There exist multitude of affordable, portable sensors that report individual physiological parameters such as heart rate, blood pressure, or weight and the proportion of body fat.
Most of the runners wear smartphones that can inform, among other things, of the distance run, their pace, their stress, calories burnt, or even aspects collected prior to the race such as sleep and nutrition patterns and consumption of alcohol or smoking.
Finally, carrying out a genetic analysis of each of the runners would not require more than two weeks of work and cost less than A$100 per person.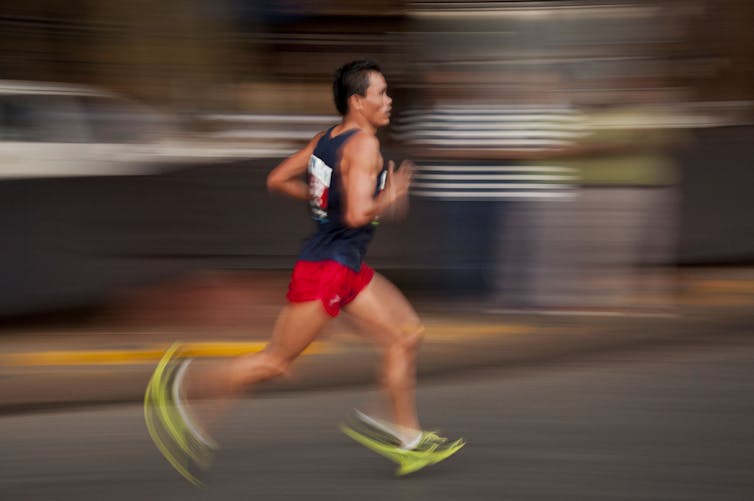 The way forward
This analogy with monitoring participants in marathon races allows us to illustrate the concept of big data in health.
In the scenario described above there would be a large volume of data highly diverse due to the big number of participants and wide range of measured variables (genetic, environmental, physiological), and should be handled in real time during the race and therefore processed at high speed and subject to validation to ensure their accuracy.
Finally, high bandwidth networks, such as the National Broadband Network (NBN), would be needed to reliably transmit all the data.
The development of sensors and smartphones grouped under the concept of the quantified self, the availability of new database models specifically designed to manage big data, new visualisation techniques and models to support decision-making, would allow carrying out similar actions to those described above with the example of the marathon.
They could be applied to address specific health problems in a community, such as
obesity control
decrease the burden of cardiovascular disease
prevent adverse drug reactions.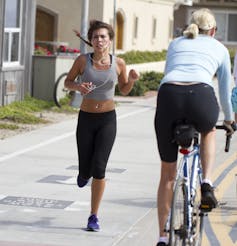 The computing, informatics and networking infrastructures needed to support this vision are already in place and form part of what we know as big data.
But they have not been widely implemented in the healthcare sector for various reasons, including organisational, educational, cultural and ethical issues.
Organisations must play a pivotal role in managing these changes in health care, however eHealth systems not always are high on the financial priority list. Education in health informatics is frequently missing in health professionals' curriculum.
The digital divide has still an impact on society at many levels, especially in rural and remote settings. Other cultural barriers include the lack of motivation and incentives for clinicians to embrace this model.
Finally, there still exists concerns in the community that "big data" approaches may represent a serious threat to privacy.
Current work
The Framingham Heart Study, in Boston, which for more than 60 years has conducted a longitudinal follow-up of thousands of people and collected their genetic, physiological and environmental data, has yielded invaluable insights for medical science, such as the identification of the major risk factors for cardiovascular disease - high blood pressure, high blood cholesterol, smoking, obesity, diabetes, and physical inactivity.
Now a new longitudinal project, based at the University of California, San Francisco and called the Health eHeart Study, will use smartphones, sensors and other devices to collect data from one million participants on blood pressure, physical activity, diet and sleep habits in real time with the aim of giving advance warning of a heart attack or predicting the onset of a dangerous irregular heart beat.
Healthcare organisations must create the conditions to facilitate pilot studies that aim at promoting changes in organisational models, developing training activities both for patients and health professionals.
All these efforts are required to advance into the new era of preventive, personalised and participatory medicine.