The European business environment might remain fragile, but recent figures illustrate how the Republic of Ireland continues to punch above its weight when it comes to attracting investment from overseas. US multinational firms have been the chief contributors to this success and since 2008 after the global financial crisis, corporate America's investment has been five times larger than their investment in China and 16 times greater than that in India. It is worth noting too that US investment remains below pre-crisis levels in other EU countries such as Germany, Spain and France.
Dark clouds surrounding Ireland's controversial corporate tax policies appear to have subsided for now – particularly after plans were introduced to close the so-called "double Irish" tax loophole which benefited many multinationals. The double-Irish allows companies to shift their profits from high tax countries to low tax countries by transferring royalty payments for intellectual property through Irish registered subsidiaries that are resident in countries with no corporate income tax or "tax havens". But even as pressure mounted on Ireland's tax arrangements, recent evidence suggests a distinctly American investment stream. Since 1990, US firms have invested $277 billion, with the US accounting for 74% of all investments in Ireland in 2014.
Google's new €150 million Data Centre in Dublin is just one of 110 new investments in the first half of 2015 (up from 100 during the same period in 2014). Hence, Ireland's reputation as a legitimate free trade economy appears intact (at least until the planned tax changes take full effect in 2020).
Ireland's corporate tax rate is currently the lowest in the EU at 12.5%. Loopholes aside, this compares well to rates of 8.5% in Switzerland and 10% in Qatar. Countries such as the US (35%), Brazil (34%) and Belgium (33%) are at the higher end of the scale. But it would be wrong to see Ireland's success as a simple case of numbers.
Cluster boom
A major reason for this sustained level of direct investment from overseas has been the flexibility and ingenuity of Ireland's inward investment promotion agency, the Industrial Development Agency (IDA Ireland). Ireland has seen itself grow from a low-cost manufacturing base to a global hub for high-level research, development and innovation investments. The country has evolved beyond the aspirations of a "knowledge economy" before the recession into what now are the beginnings of a "smart economy", focusing on cloud computing services and clean technology.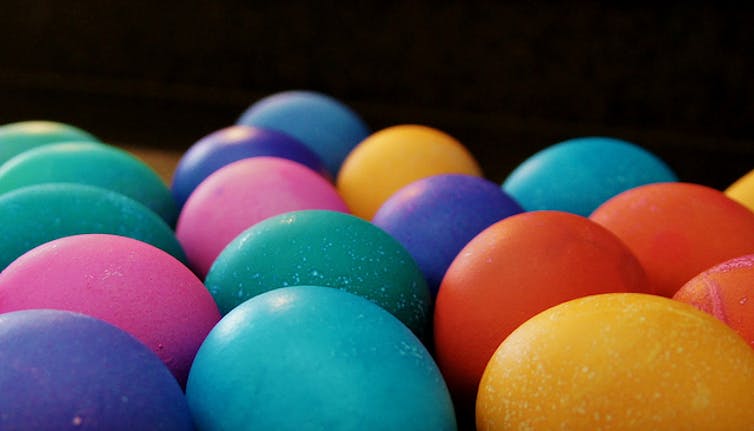 More significantly, Ireland has become a specialist in building on the investments that have already been made. In fact, 52% of foreign investments in 2013 were extensions to existing operations, and not necessarily new investments. Special tax regimes for intellectual property revenues in the form of the Knowledge Development Box is a recently developed initiative that attracts more innovate firms.
Another important explanation of Irelands' success in attracting this investment has been the development of clusters of compatible industries, such as medical devices and technology, which include intense collaboration with local universities and institutions. Modern high-tech clusters tend to gather around universities – see Silicon Valley's links with with Stanford University or the Massachusetts Institute of Technology (MIT). And in Ireland, they have provided nourishment in the form of specialised knowledge from personnel for both foreign multinationals and local start-ups.
Northern Ireland
So how can other countries seek to mimic this success? Well, the comparison with neighbouring Northern Ireland offers some useful insights. Northern Ireland's status as an investment location has dramatically improved in the last decade. We have seen a recent push from Invest Northern Ireland, particularly over the past five years, to catch up with its southern counterparts, and this has similarly been driven through US investment.
The process of bringing corporate tax under the control of the power-sharing executive in Stormont (however fragile that might seem right now) would help address the Republic's competitive advantage.

Northern Ireland and the Republic may be rivals, but a key lesson for governments seeking foreign investment is to exploit the progress made by your neighbours and competitors. There is no doubt that Belfast has benefited greatly from the "knowledge spillover" of Dublin's success, especially in the creative and animation industries. Northern Ireland has even begun developing it's own technology clusters, and it benefits from increased world-class university and industry interaction.
Although their interaction is predominantly built on competition for investment, greater collaboration between the North and the Republic of Ireland in the form of infrastructure and relationships would benefit both. Hence, Invest Northern Ireland needs to learn by benchmarking from IDA Ireland, which is, by global standards, one of the worlds' most dynamic inward investment institutions.
Throne a bone
Both Northern Ireland and the Republic suffer from a similar problem. There has been an overemphasis on investment in certain regional areas which has led to policy implications. Both benefit from recent examples of "environmental advantage"; for example, HBO's series, Game of Thrones filming in Northern Ireland has contributed to the development of the animation industry.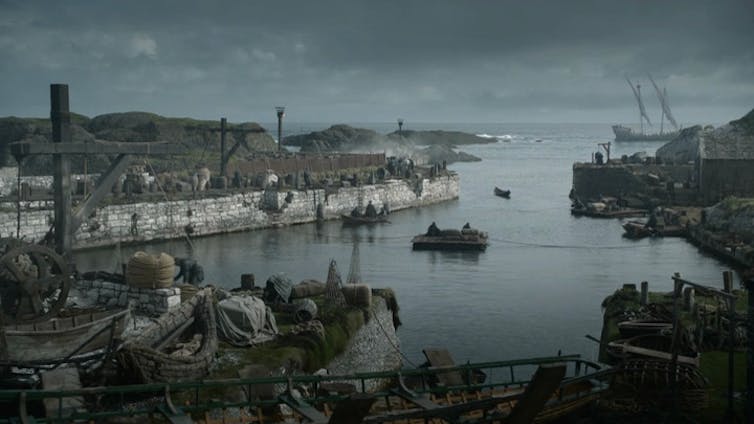 In comparison, Apple's recent decision to establish its new €850m data centre in Galway, based largely on the cooler climate, is an example of this environmental advantage in the Republic that has implications for further similar investments from other companies. However the danger here is that an overemphasis on these characteristics will only result in narrow minded thinking as targeting investment is an activity that should use multiple approaches.
Hence the lessons for Northern Ireland offer a useful blueprint for any country seeking to emulate a successful neighbour. Rhese involve:
A proactive tax policy

Leverage groundwork laid by neighbours and rivals

Exploiting geographical or environmental advantages, without allowing this to dominate

Developing advanced aftercare polices as a platform for future success

Maintaining and building on success of current subsidiary managers

Build clusters of interaction between industry and local institutions

So much for the blueprint for success that we have already seen; what about the new trends that countries need to acknowledge? Clearly, competition for foreign direct investment is increasingly focused on global cities rather than countries.
Singapore, Hong Kong and Copenhagen are noteworthy global investment hubs, but both Dublin and Belfast are ideal locations at the edge of Europe to benefit from this shift. Ireland's priority in its FDI 2020 vision emphasises the development of "sectoral ecosystems", with increased interaction between foreign and local firms in populated areas.
And what will become important is the development of source markets beyond developed economies such as the US. The Republic of Ireland, Northern Ireland and others seeking capital from abroad should be looking to China and other developing nations if they want to stay competitive.