Nobody saw it coming. Malaysia's 14th general election brought a shocking end to Barisan Nasional's (BN) 60 years of coalition rule.
Against all odds, Pakatan Harapan (PH) — the opposition coalition of four parties led by onetime prime minister Mahathir Mohamad — won 113 out of 222 seats in parliament and in doing so set in motion the prison release of the onetime political enemy of the country's newest — and oldest — leader.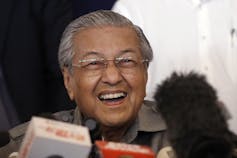 The BN coalition took a serious beating, retaining only 79 seats. It lost eight cabinet ministers and 19 deputy ministers, among them the leaders of the Malaysian Chinese Association, Malaysian Indian Congress and the United Malays National Organization (UMNO) that has ruled since independence from Britain in 1957.
The stunning election saw the return of strongman Mahatir, 92, who joined the opposition coalition to unseat his former protégé, Najib Razak — who has been embroiled in a massive state investment fund corruption scandal.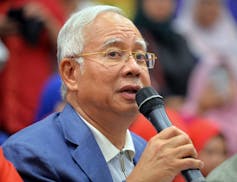 Najib resigned as UMNO president and BN chairman after the disastrous defeat. He is now barred from leaving the country and has had his apartments raided by police for documents related to the multi-billion dollar scandal.
Mahathir was sworn in on May 10, making him the oldest prime minister in the world. His tenure is likely to be short as he promised to free from prison and hand power to his former arch-rival, Anwar Ibrahim, after winning office.
The pact between Mahatir and Anwar is an unlikely twist in this dramatic election as Mahatir actually had a hand in jailing Anwar in 1998. While both shared the goal of removing "kleptocratic" Najib from power, it's unclear how long the alliance will last.
Anwar, who was jailed on sodomy charges, received a full pardon from Malaysia's king and will be eligible to re-enter Parliament after winning a by-election. He was freed from prison on Wednesday.
Why BN lost
Bread-and-butter issues explained the vote swing against the BN. Rising cost of living, complaints over the six per cent goods-and-services tax (GST), stagnant wages, higher fuel prices, an imbalance in development funding between the country's various states and disgust with Najib's corruption scandal were major election issues.
What's more, the defections of key former UMNO leaders before the elections also underscored the party's disunity and disconnect with the people. UMNO politicians like Daim Zainuddin, Rafidah Aziz and Rais Yatim were expelled for being critical of Najib. Other defectors later formed opposition parties to undermine BN's vote share.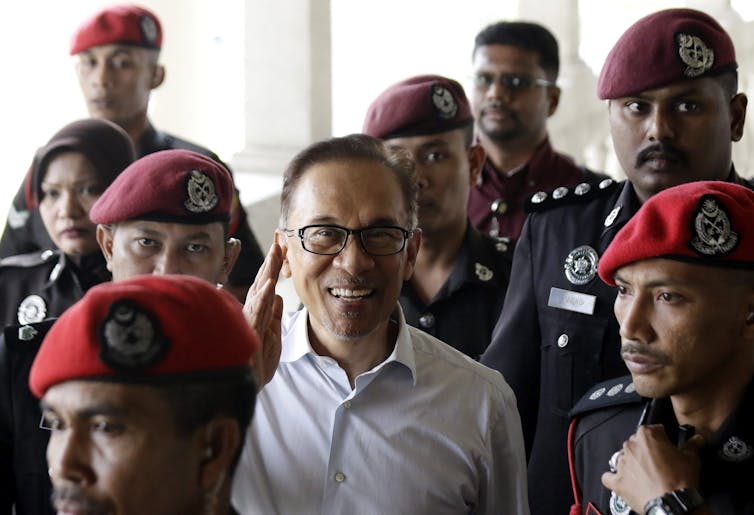 Finally, the return of Mahatir to the forefront of Malaysian politics played a pivotal role in rallying Malaysians against the BN. Mahatir was prime minister from 1981 to 2003; he once repressed a reform movement. However, his political astuteness, charisma and experience gave hope to Malaysians of all races and religions that a change of government was possible.
Electoral trickery failed
Malaysia's elections are notorious for being among the most manipulated in the world. The Electoral Integrity Project gave Malaysia a score of 35 out of 100 for its unfair electoral practices, with a global ranking of 142 out of 158 countries.
Bersih, a civil society movement launched in 2006, also highlighted many unfair rules and practices, such as the inclusion of "phantom voters" in electoral rolls and the improper use of indelible ink that allowed voters to cast ballots more than once.
---
Read more: Malaysia's dire democratic crisis
---
The electoral odds were stacked against the opposition from the onset. The Election Commission (EC) gerrymandered electoral boundaries to sway marginal seats in its favour and create more safe seats.
The commission also chose a weekday for the election, ostensibly to reduce voter turnout which tends to favour the opposition, and kept the campaign period to the minimum 11 days required by law.
Mahatir's party was deregistered over administrative irregularities and his photos were prevented from being displayed across the country due to supposed technicalities.
Nearer to voting day, Najib's government also made US$159 million worth of electoral promises to woo voters. Last-minute pledges included income tax exemptions for Malaysians under 26 years old; making May 14 and 15 public holidays before the Muslim holy month of Ramadan; and five toll-free days on highways.
Voters didn't fall for it. Given the frustration with the corruption scandal, the rising cost of living and efforts to thwart the opposition, voters wanted a change of leadership.
Social media overcomes barriers to vote
With 15 million eligible voters in Malaysia, voter turnout was 83 per cent, slightly lower than the last 2013 election when it was 85 per cent. The turnout was significant, especially given all the obstacles put up by the BN to discourage voting, in particular for overseas and rural voters. Some voters were turned away by election officials for wearing shorts and flip-flops, despite a no dress-code requirement from the EC.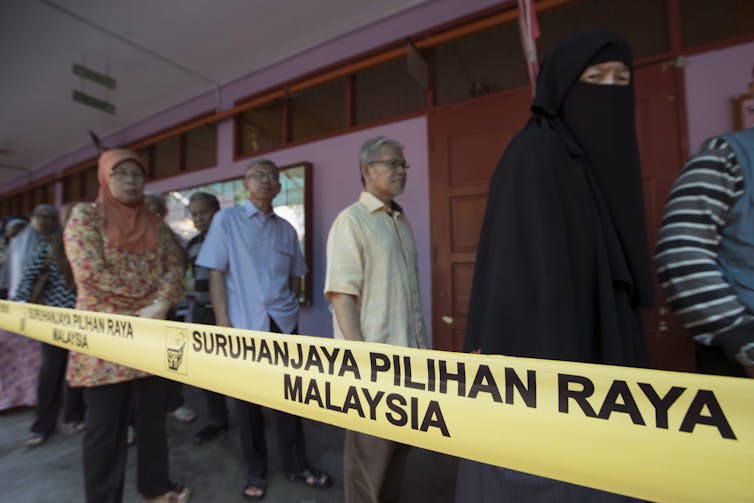 Social media helped overcome barriers to vote. Like the last 2013 "social media election," Facebook and Twitter were used to mobilize voters this election. WhatsApp and Facebook were aggressively used by both the BN government and the opposition to reach out to their voters. The platforms kept the voters informed.
About 2.7 million overseas Malaysians, around 1.8 per cent of the total 15 million-strong electorate, complained of being disenfranchised as they either had difficulties finding reasonably priced air fare to fly home to vote or received their ballots too late to return them in time to Malaysia.
---
Read more: Malaysia's Bersih 5 rally: protesters weigh the cost of action under a repressive regime
---
Airlines such as AirAsia and Malaysian Airlines, which waived flight change fees for the elections, were under pressure by the BN government not to do so.
To overcome the difficulties of voting, Malaysians turned to Twitter to boost voter turnout. Hastags such as #CarPoolGE14 and #PulangMengundi (return to vote) were used to help overseas voters who faced flight scheduling difficulties to return home to vote on election day.
The innovative carpooling app @CarPoolGE14 was used to help voters get to voting booths on time. Overseas Malaysians even worked together to ensure that their postal ballots made it to the voting booth on time.
Sweeping changes and turbulence ahead
Malaysian politics will be highly turbulent in the coming days. As Mahathir promised after taking office: "Some heads will roll … if anybody breaks the law, they'll be brought before the court."
Aside from ensuring a transfer of power, Mahatir's promise to recover money from stolen funds amid the corruption scandal, to restore the rule of law and reverse controversial policies such as the goods and services tax, an anti-fake news law and China's infrastructure investments will face bitter opposition from the old, monarchy-backed elites.
Malaysians have to hold onto their seats for a rocky ride ahead.