Football has always played an important role in Scottish culture. For working-class communities in particular, the biweekly pilgrimage to the team's stadium is a deep-rooted and long-held tradition. Indeed, Scotland's top tier has regularly held the title as the best-attended league in Europe per capita.
Nevertheless, modern football is cut-throat and Scotland faces significant challenges if it is to adapt effectively. The concentration of wealth in Europe's "Big Five" leagues (England, Spain, Germany, Italy and France), and their worldwide popularity, raises questions over where Scotland fits into an increasingly global football marketplace.
Last year the English Premier League struck a three-year television rights deal with broadcasting companies Sky and BT worth a record £5.1 billion. This astronomical fee was a 71% rise on their previous agreement, and is unprecedented anywhere in the world.
To put it in perspective, it is more than the total revenue of all 48 leagues outside of the Big Five combined. Above all, what this deal highlighted is the tremendous power TV companies hold over football and the growing inequality between leagues.
Stark contrast
Scotland might share a border with England but, in footballing terms, they could not be further apart. Recently renegotiated broadcasting and sponsorship deals mean that all 42 Scottish league clubs have a humbling £21m to split between them per year until 2020. With this being roughly 1% of the money their English neighbours will receive, many in Scotland feel they are being short-changed.
Even the country's dominant club, Celtic FC, pales in comparison to the spending power now enjoyed by the weakest clubs in England. Whereas Celtic earned £2.8m earlier this year for winning the Scottish Premiership, Aston Villa FC received about £100m for finishing last in the English Premier League. The contrast could not be starker.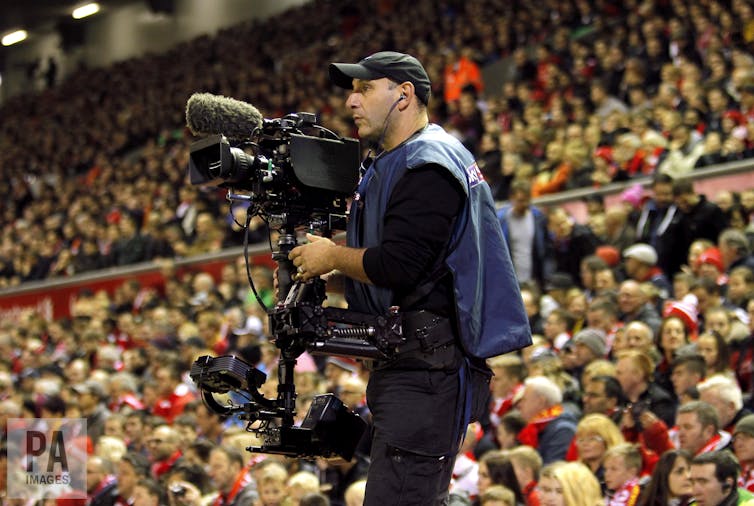 The reality is, however, that TV companies pay market rate for the products they buy. The ongoing sports broadcasting war between Sky and BT makes it unlikely they are underpaying for anything. Scotland is a small country, and from the perspective of the media conglomerates, the football it offers yields relatively little value.
Clearly, Scottish football cannot compete with the star-studded spectacles other European leagues produce. Even its most fanatical supporters would concede that. The challenge then, in such an economically polarised market, is to offer something these highly commercialised super-leagues do not.
Fan-focused
We have seen a trend in recent years towards a more supporter-orientated approach from Scottish clubs. For example, there are growing numbers of supporter representatives on club boards, supporter ownership movements and clubs becoming "community interest companies", a new type of company that is focused on serving the public good (over profits). These kinds of initiatives, which offer a hands-on customer experience where supporters' input and views are valued, seem like an auspicious way forward.
In 2010, fourth-tier side Stirling Albion FC became the first Scottish club to be owned by its fans. Since then, fifth-tier East Stirlingshire FC and second-tier St Mirren FC have followed suit. Motherwell FC became the first top-flight club to make the transition in 2016, while Heart of Midlothian FC are still in the midst of such a process. Stenhousemuir FC, Clyde FC and Dunfermline AFC have gone so far as to re-register as community interest companies.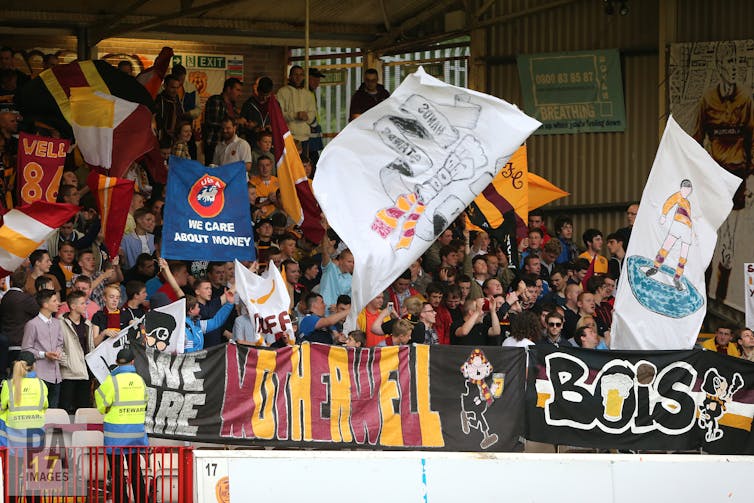 From a commercial standpoint, there is merit in putting supporters at the centre of Scottish clubs' ownership structures. With ticket sales still their primary source of revenue, what better way to encourage your core customers than giving them an active stake in the company?
Football tourism is non-existent in Scotland and there is no indication broadcasting income will improve. So pursuing this model can help clubs enhance local interest. Heart of Midlothian FC are providing the most compelling example of this, with their push towards fan ownership coinciding with surging attendances and financial results.
Two exceptions prove the rule
Fan ownership is not necessarily the answer for every club. It has its faults and can be difficult to implement. But at the very least, giving fans a say, engaging with the community and being inclusive to all must be central to their strategies.
Two clubs that are unlikely to become fan owned, however, are Scotland's behemoths, Celtic FC and Rangers FC. Notwithstanding the recent fall of Rangers following a string of bad decisions on and off the pitch, these fierce rivals are the great anomaly of Scottish football. Unlike the other clubs, their fan-bases are far-reaching and their incomes do not hinge on the support of their local areas and communities.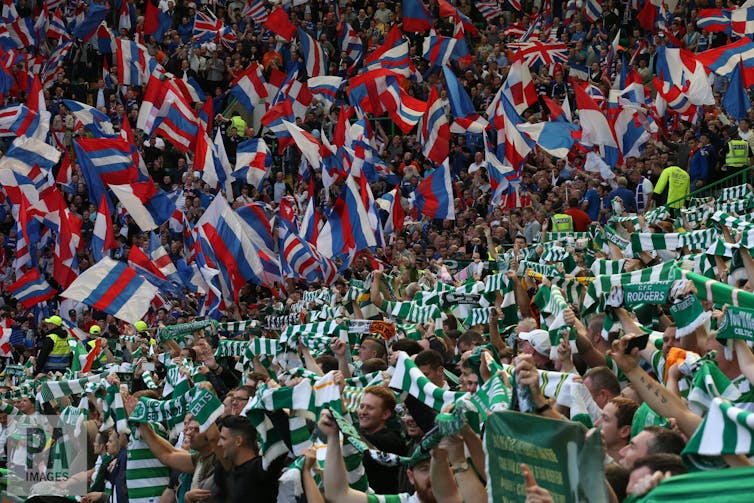 Neither has hidden their desire to leave Scottish football for a more prosperous home, which is understandable given their potential. If they are eventually granted that wish, we can expect Scotland's already slender TV revenue to disappear and the trend towards greater supporter involvement to accentuate.
The remaining clubs would take a hit from the loss of broadcasting income initially, but it is hard to see fans losing out from this situation in the long run.