Britain now has a combined Department for Business, Energy and Industrial Strategy. It is an intriguing combination of motivations and intent, but whatever follows must be a low carbon industrial strategy, which battles climate change while fostering economic development.
Reactions to the closure of the Department of Environment and Climate Change have been mixed. Amid the fears, though, some see an opportunity for climate policy to reach beyond energy policy and realise the wider economic benefits of a low carbon transition.
Early indications are that the government will remain committed to tackling climate change. Greg Clark's first statement as Secretary of State for the new department was encouraging. And the Committee on Climate Change's recommended fifth carbon budget aiming for a 57% reduction in carbon emissions by 2030 on 1990 levels has now passed through both the House of Commons and Lords.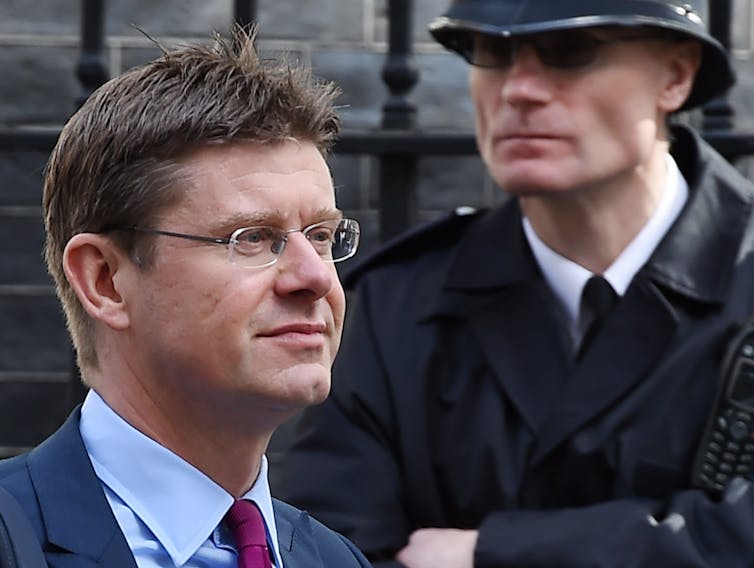 But how could a low carbon industrial strategy help to realise the Paris agreement's broad aim to limit the global temperature increase to 1.5C?
Well, constructing an industrial strategy that responds to the challenges of climate change and the economic challenges of a post-Brexit Britain is a huge task. The previous market-driven, non-strategy for industry was at odds with a growing body of study and international trends towards more interventionist policies. A good start would follow this five-point plan: take a missions-oriented approach; strive for a renewable and circular economy; take a whole-system perspective; take a long-term view; and focus on improving well-being rather than just GDP growth.
Mission critical
A missions-oriented approach understands that state intervention is not just about fixing markets, but also about creating markets. As University of Sussex Professor Mariana Mazzucato points out in a report for Innovate UK, many of the most successful private enterprise initiatives started life as public policy enabled investments funded by public agencies. Think Silicon Valley, GPS and US shale gas – even the internet.
The state took an entrepreneurial role in these examples, and found great success. Failure is inevitable in entrepreneurship, but that should foster a portfolio approach not a complete abandonment of the idea.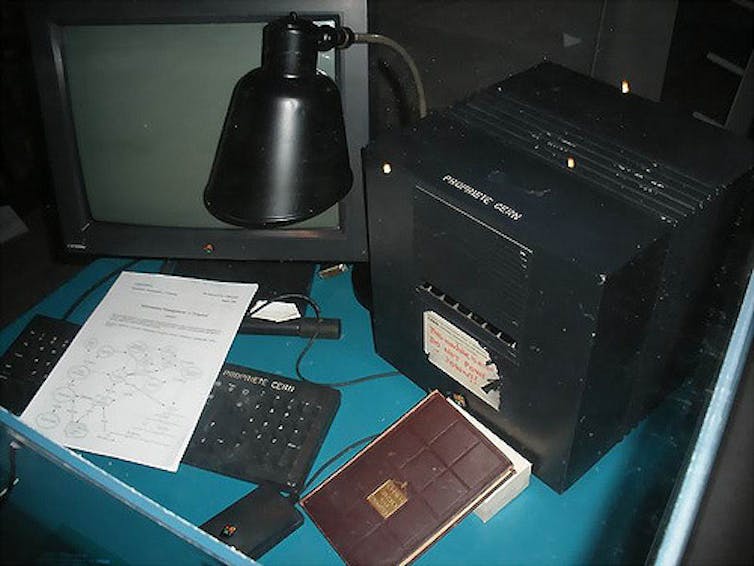 The appropriate "missions" should be collectively agreed. An approach where the voices of industry, civil society and the public sector are heard will make sure the outcomes sought are fair.
Renewables and the circular economy
The reality of climate change places the need to create a renewable and circular economy, where material resources are circulated through recycling and reuse, rather than just following a linear path from extraction to disposal. A concerted effort is needed to drive the adoption of renewable energy technologies and a radical improvement in how efficiently materials are used and recycled. We might focus on light-weighting and durability in product design, perhaps by using more magnesium alloys and aluminium instead of steel in vehicles. Reuse and recycling at end of life also creates opportunities for new businesses and industries.
WRAP, the Waste & Resources Action Plan established in 2000, estimates that circular economy initiatives could create 210,000 jobs in the UK by 2030. A recent report on research and innovation policy for the EU Commission found that the green sector outperformed average economic growth in both gross value added and employment between 2000 and 2012.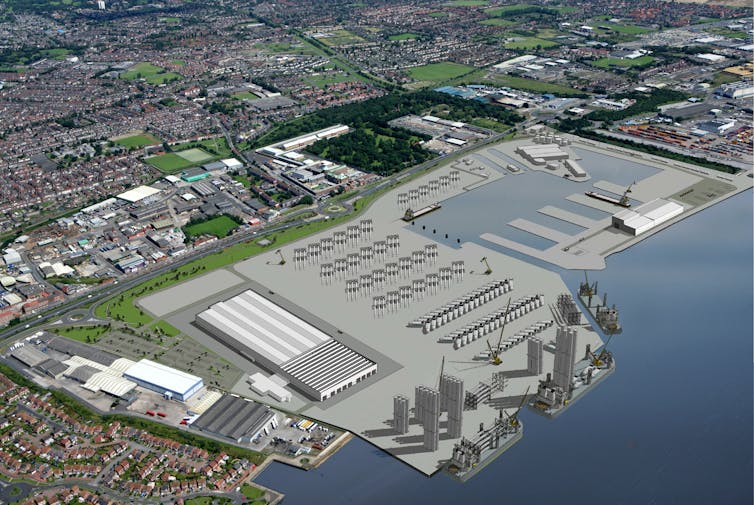 Long-term perspective
A successful low carbon industrial strategy must take the long view. The goals of rebalancing an economy, meeting carbon emission reduction targets, and normalising those circular economy practises require systemic changes that will take decades to play out. This is hampered by a lack of continuity in policy, and by business practices that promote short-term profits over long-term sustainability. We will need a cross-party consensus on low carbon industrial strategy and on corporate governance changes.
The Wright Review of advanced manufacturing in the UK recommended regular reviews of industrial strategy with a ten year horizon. Giving such a process an institutional basis, similar to the newly created National Infrastructure Commission, would go a long way towards providing the stability that long-term investment needs. A new "Industrial Strategy Commission" could also be the body that coordinates the collective process of choosing missions.
Worker representation in board rooms, as Prime Minister Theresa May has already proposed, has well documented benefits, depending on how exactly it is implemented. Perhaps most importantly it curbs the tendency of boardrooms to prioritise short-term shareholder profits over long-term investment strategies.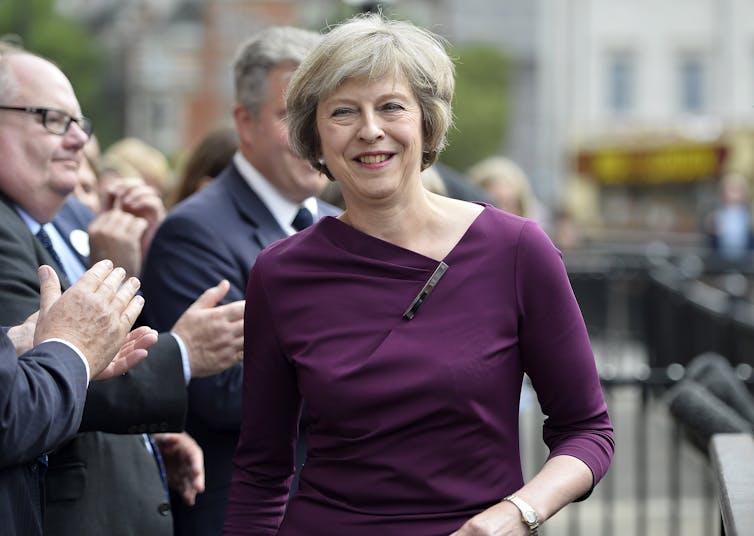 Think in systems
Innovative low-carbon and high-tech industries prosper when part of a system. The vision of a lone genius inventor may have romantic charm, but in reality innovation is a process that – through research, development, early adoption and wider dissemination – relies on skills education, knowledge exchange networks, infrastructure and deliberate market creation.
A low carbon industrial strategy needs to focus on creating the systems of support these activities need. It does not need to start from scratch. Innovate UK, the public agency that invests in private sector innovation and academic-industry partnerships, already takes a missions-oriented approach. And the Catapult Centres bring together business, engineers and scientists to collaborate on late stage research and development on priority areas.
Low carbon industrial strategy is not just about promoting innovation in new sectors and low carbon technologies. The troubles of the UK steel industry and the government's somewhat panicked response are an instructive case study in neglecting unpopular industries that are nonetheless of national importance.
A strategic and systemic policy process would recognise these kinds of industries as part of indispensable supply chains and reimagine their role in future low carbon and circular economies.
Aim for well-being
Finally, policy goals should focus on improving well-being, rather than being driven by a dogmatic pursuit of GDP growth. The idea is catching on in the UK where the ONS now gathers statistics on well-being. This idea is important for low carbon industrial policy because such a strategy will have big effects on providing meaningful work, improving quality of life and protecting the natural environment. Policies should be evaluated on their success in improving employment, preventing environmental damage, reducing poverty and improving social cohesion.
A low carbon industrial strategy built on these five points could push the UK economy in the direction of a low carbon future that, as Theresa May would say, works for everyone.