Several prominent scientists have been brought into the government fold in recent years to strengthen decision-making at provincial and federal levels.
In 2017, Mona Nemer became Canada's new chief science adviser, and Ontario appointed Molly Shoichet as its first-ever chief scientist. The previous year, Alberta Environment and Parks placed Fred Wrona in the role of chief scientist.
These researchers are poised to make important contributions to environmental policy and decision-making because they link scientists to deputy ministers and elected leadership. Despite the fanfare around their appointments, we still know little about how much influence they will have within government.
If these chief scientists are to be successful in strengthening the representation of science within government as promised, it's worthwhile discussing what might hamper or assist them in their efforts.
This is especially true for some of the environmental challenges we face in Canada, due in part to the large volume of scientific evidence needed for implementing effective policies and decisions.
The outcome could be a more resilient environmental governance model that lends accountability to land-use and policy decisions, regardless of the political party in charge.
Trust in science
Science is sending messages that global threats such as climate change require urgent policy solutions and regulatory action. Canada is not immune to these imminent threats. However, these messages are frequently unheard because science is often subject to political spin, skew, suppression and subjectivity.
Recent examples of worrisome events include the "muzzling" of federal environmental scientists (yet to be resolved), the degradation of federal environmental assessments and the conflicts of interest that led to poorly planned studies in Alberta's oilsands.
Events like these lead to public mistrust of government and its ability to consider the available scientific evidence in its policy-making. It also casts doubt upon whether governments are able to deliver robust environmental monitoring programs.
The chief scientists aim to combat these types of credibility shortfalls. Understandably, they have sparked optimism and hope for strengthening defensible environmental governance in Canada.
The positions serve a variety of functions, such as providing scientific clarity to policy-makers or elected officials, ensuring scientific credibility within a department or ministry or promoting their jurisdiction's scientific activities.
A checkered past
The common thread between these activities are the high expectations of a chief scientist to promote the strengths of nonpartisan, credible science.
However, science advisers have not always had influence. In the United States, a number of factors — including the personalities of individual leaders, staff and scientific authorities — have influenced to what extent (and to whose standards) they have been effective. How leadership solicits scientific advice also plays a role in their ability to leverage themselves and their important messages.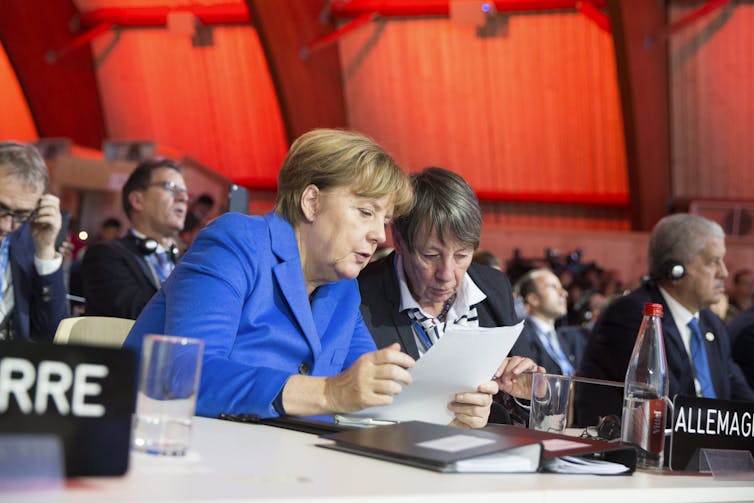 In addition, because these roles often lack fixed terms, chief scientists can be dismissed without cause. This led, for example, to the closing of the Office of the National Science Advisor by the Harper government in 2008.
There are deep societal issues, including scientific illiteracy and distrust, working against the country's scientific advisers.
These can be solved, in part, by encouraging young Canadians to pursue education in science and technology and enhancing the role of scientists in political processes.
In contrast, adding more scientific advisers to government could be construed as a hasty bureaucratic fix, which may only distract from investing in resolutions such as those mentioned above.
No magic sword of science
Canada's science advisers don't wield a magic sword of science. The idea that they are capable of slaying policy dragons developed in the absence of evidence is misguided.
This misplaced notion is partly due to the complexity and multiple dimensions of scientific knowledge in the context of environmental policy. In the past, environmental policy has broadly focused on "evidence," which tolerates bias and is not subject to peer review, rather than "scientific evidence" and "multiple lines of evidence" more specifically.
Although the federal government has begun to show interest in integrating scientific evidence into its environmental policies, elected leadership at all levels must be in tune with these calls for change.
Inciting rigour
So how then can these science advisers make more effective contributions? In our experience as young environmental professionals, we have noticed a number of gaps that have yet to to be recognized in recent science-policy discussions.
First, there is only sporadic discussion of how evidence differs from reviews of scientific evidence for policy and decision guidance. For example, a synthesis of all relevant studies on a particular question can provide more robust evidence than a single study on its own, a process called evidence synthesis or meta-analysis.
These exercises push disciplines towards building scientific consensus, which should be used to inform environmental policies. Chief scientists should shoulder these types of activities that are tailored to the needs of specific policies instead of passing along those duties to others who may be susceptible to political spin.
Additionally, the people and institutions spearheading environmental science should find ways to put their research findings into use by employing novel and existing methods such as co-operative networks. Networks are an important tool for chief scientists; however, science networks should also consciously avoid insularity.
Finally, chief scientists must build trusting relationships. Trust in science is built, in part, through objective, critical and independent thought.
Unfortunately, there are few examples of trust-building actions by science advisers. For example, is it enough to allow federal scientists to speak freely about their work, as mandated by the federal Chief Science Advisor?
Surely federal scientists should be encouraged to make outreach a priority for the purposes of building trust in science, rather than simply granting them the freedom to speak.
Despite these recommendations, many provincial and territorial environmental agencies have ministers and deputy ministers without scientific qualifications such as degrees in the science, technology, engineering and mathematics disciplines.
This is worrying. Until ministries have leaders who are committed to science and meaningfully engage with scientific communities, their environmental policies and decisions will likely come up short. Further, few scientists have been elected and appointed to positions of power, seemingly a global phenomenon with few exceptions.
Science advisers undoubtedly provide a critical voice for environmental science within government. But we must continue to find new ways to embed science into the political arenas of decision-making and policy development.