At the Labour Party conference, the party's deputy leader Tom Watson said that if they formed the next government they would introduce legislation to force gambling operators to pay a levy to fund research and NHS treatment to help problem gamblers deal with their addiction. This is something which I wholeheartedly support and is also something that I have been calling for myself for over a decade.
The most recent statistics on gambling participation by the Gambling Commission in August 2017 reported that 63% of the British population had gambled in the last year and that the prevalence rate of problem gambling among those aged 16 years and over was 0.6%-0.7%. While this is relatively low, it still equates to approximately 360,000 adult problem gamblers and is of serious concern.
At present, the gambling industry voluntarily donates money to an independent charitable trust (GambleAware) and most of this money funds gambling treatment, with the remaining monies being used to fund education and research. In the 12 months prior to March 2017, the gambling industry had donated £8m, an amount still 20% below the £10m a year I recommended in a report I wrote for the British Medical Association a number of years ago.
A statutory levy of 1% on all gambling profits made by the British gambling industry would raise considerably more money for gambling education, treatment and research than the £8m voluntarily donated last year and is the main reason why I am in favour of it.
A public health matter
Gambling has not been traditionally viewed as a public health matter. However, I believe that gambling addiction is a health issue as much as a social issue because there are many health consequences for those addicted to gambling, including depression, insomnia, intestinal disorders, migraine, and other stress related disorders. This is in addition to other personal issues, such as problems with personal relationships (including divorce), absenteeism from work, neglect of family, and bankruptcy.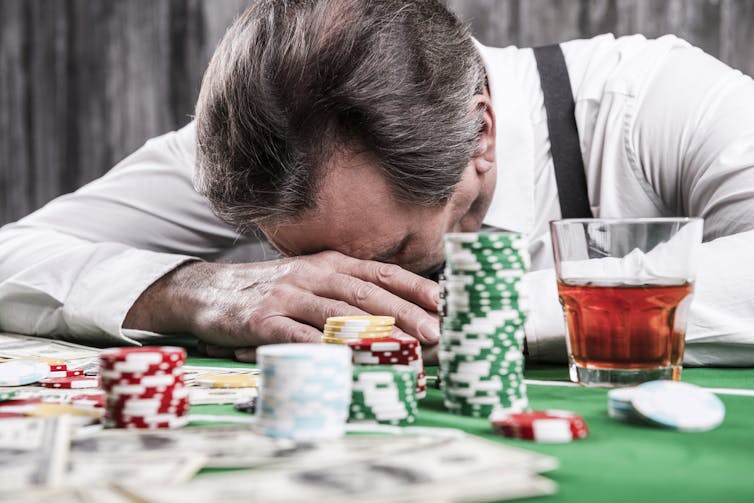 There are also many recommendations that I would make in addition to a statutory levy. These include:
Brief screenings for gambling problems among participants in alcohol and drug treatment facilities, mental health centres and outpatient clinics, as well as probation services and prisons should be routine.
The diagnosis and effective treatment of gambling problems must be addressed within GP training. Furthermore, GPs should screen for problem gambling in the same way that they do for other consumptive behaviours, such as cigarette smoking and alcohol drinking. At the very least, GPs should know where they can refer their patients with gambling problems.
Research into the efficacy of various approaches to the treatment of gambling addiction in the UK needs to be undertaken and should be funded by GambleAware.
Treatment for problem gambling should be provided under the NHS (either as standalone services or alongside drug and alcohol addiction services) and funded by gambling-derived revenue – for example, a "polluter pays" model.
Education and prevention programmes should be targeted at adolescents along with other potentially addictive and harmful behaviours, such as smoking, drinking, and drug taking, within the school curriculum.
Growing awareness
Problem gambling is very much a health issue that needs to be taken seriously by all in the medical profession. General practitioners routinely ask patients about smoking and drinking, but gambling is something that is not generally discussed. Problem gambling may be perceived as a grey area in the field of health. But if the main aim of practitioners is to ensure the health of their patients, then an awareness of gambling and the issues surrounding it should be an important part of basic knowledge in the training of those working in the health field.
Gambling is not an issue that will go away. Opportunities to gamble and access to gambling have increased due to the fact that anyone with Wi-Fi access and a smartphone or tablet can gamble from wherever they are. While problem gambling can never be totally eliminated, the government must have robust gambling policies in place so that potential harm is minimised for the millions of people who gamble. For the small minority of individuals who develop gambling problems, there must be treatment resources in place that are affordable and easily accessible.