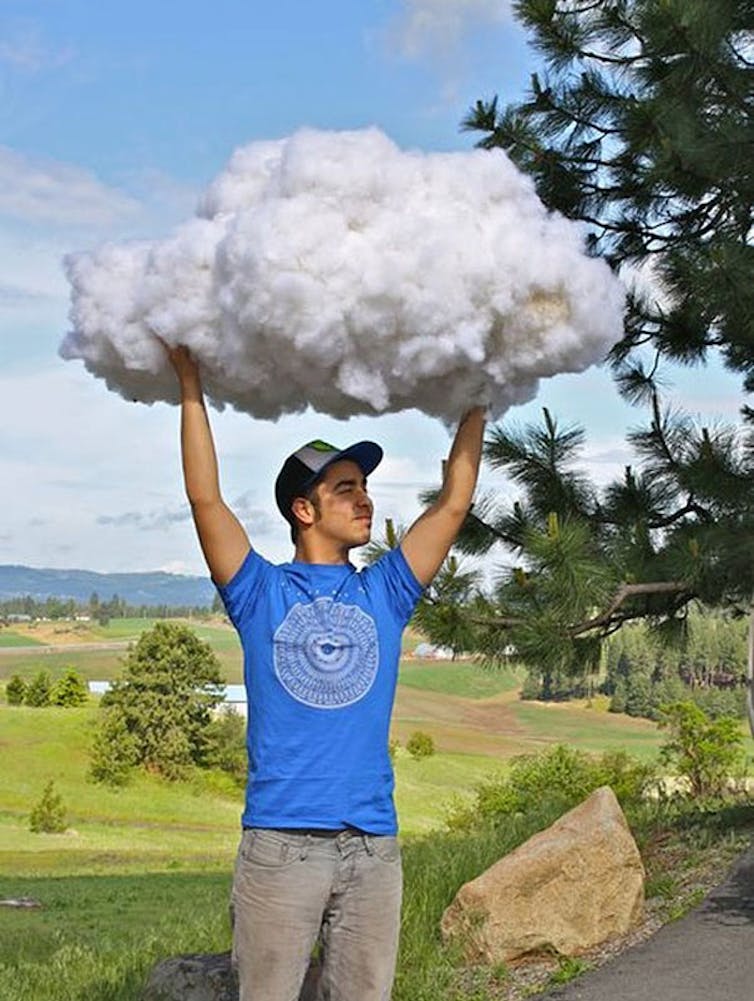 Battle of the VPN
The battle of largely US-based media companies against Australian consumers has turned temporarily from concern about illegal downloads, to Australians circumventing geographic streaming restrictions. Leaked documents from Sony Pictures, recently posted on Wikileaks, reveal that Sony demanded that Netflix do more to stop VPN users from countries like Australia accessing their services. Prior to their official launch in Australia this year, Netflix was estimated to have had around 200,000 Australian subscribers, all using VPNs.
Netflix has so far successfully resisted pressure to implement so-called geo-blocks that would prevent Australians (and others) from accessing US content. They have argued that it would inconvenience their "legitimate" customers and also will be unnecessary once they have completed their global roll-out of their service. Once they have finished the roll-out, Netflix would be increasingly seeking global licenses for their content to avoid any geographic differences in their service.
Will companies tackle VPN through Copyright law?
The lobbying of the media companies like Sony has not stopped there however. Pressure has been exerted on governments in a number of countries to tighten copyright legislation. Recent articles in the Australian press have suggested that legislation to amend the Copyright Act in Australian will leave the door open for media companies to seek the blocking of VPN services.
The problem with the Copyright Amendment (Online Infringement) Bill 2015, is that it uses ambiguous language that is open to interpretation. In particular, it states that injunctions may be sought against online locations where "the primary purpose of the online location is to infringe, or to facilitate the infringement of, copyright".
Organisations such as the Australian Communications Consumer Action Network, have interpreted this as potentially meaning that ISPs could be forced to block sites that provide VPN access to consumers. Unfortunately, the media has taken this one step further by suggesting that VPN technology itself could somehow be banned.
Are VPNs legal?
Confusing the technology of VPNs with sites that provide access to VPN servers has only fuelled speculation and concern about what media companies will or won't be able to do.
The Australian Minister for Communications, Malcolm Turnbull, has stated that the use of VPN technology by Australians to circumvent geo-blocking in the US, is not illegal under the Copyright Act. This is somewhat at odds however with the view of the Australian Copyright Council who state that they believe it is "likely" to be illegal. The reason for the ACC's view is that they see geo-blocking as a form of copyright technological protection mechanism. If that was the case, then circumventing them with a VPN could be considered illegal under the terms of the Copyright Act.
The concern for many is that if the Australian Copyright Amendment (Online Infringement) Bill 2015 is passed as is, the courts will be left to determine whether VPN services indeed "facilitate the infringement of copyright".
As other commentators have pointed out however, in practice, chasing down VPN service providers will be like a game of Whac-A-Mole. Blocking access to websites will do nothing to stop people who have already got access to VPNs through that service. Also, attempts to block access can easily be circumvented using proxy services and other work-arounds.
Build your own Personal Cloud VPN
Possibly posing even more of a challenge to media companies wishing to shut down VPN use to circumvent geo-blocking is the ability of consumers to build their own personal cloud VPN service. This has become a real possibility thanks to cloud services from companies like Amazon, and open source software such as SoftEther VPN from the University of Tsukuba, Japan.
The first step involves creating a server on Amazon's cloud service AWS. This can be done for free for a year although data costs will kick in past the first 15 GB. The server can be run in a number of different locations but for the purposes of accessing US services, one of three US locations can be chosen. Installing the SoftEther VPN software requires following relatively simple instructions but getting a neighbourhood techie to do it for you would be better. Once done, connecting to the VPN from a laptop is as easy as putting in the address of the server and entering the username and password created during the installation of the VPN software.
The whole process of setting up a personal VPN takes about 30 minutes (the time it took the author researching this article). This would be slightly longer if setting up accounts on Amazon for the first time. Setting up a VPN this way has the added advantage that it is very unlikely to be blocked by services like Hulu for example because they are only looking for known VPN service provider Internet addresses.
Hopefully one day, taking such steps will be unnecessary and media companies will move to operating on an equal global basis. Until that time however, there are means of levelling the playing field.