We all know plenty about Channel TEN'S The Bachelor and its new spin-off The Bachelorette, whether through watching the shows – as 1.5 million Australians do – or the media and social media circus that surrounds every twist and turn.
We can take from this that dating, and how it's done, matters. The Bachelor's mushy, imported-from-America format is a winner, and reflects back to us certain "realities" about dating in the modern age. But there are other dating formats, with other "realities" that are worth keeping an eye on too.
The Chinese dating show If You Are the One (IYATO) has a reported domestic audience of 50 million. In Australia, currently airing on SBS, it has an audience of 82,000. That's a "huge cult following", says SBS Communications Manager, Michael Morcos.
At present, SBS is calling for applications from wannabe Australian contestants. In December, 28 successful applicants, who must be fluent in Mandarin, will be flown to Nanjing to appear in a series of Australian specials.
For those yet to have the pleasure, IYATO – which started broadcasting in 2010 – looks like a job interview, of sorts. A male romantic hopeful is presented as a "candidate" to a panel of 24 women every week, who are asked for their impressions. "He's OK," one woman might say. "You look very cute," another might say. "I like fatties," another might add.
The questions come fast. What's your job? What do you do? Do you love your mother? The women look sweet, but the questions are tough. Indeed: this dating game looks almost like a blood sport, a million miles away – on the face of it – from the soppy, breathless, slow-paced Bachelor approach to dating.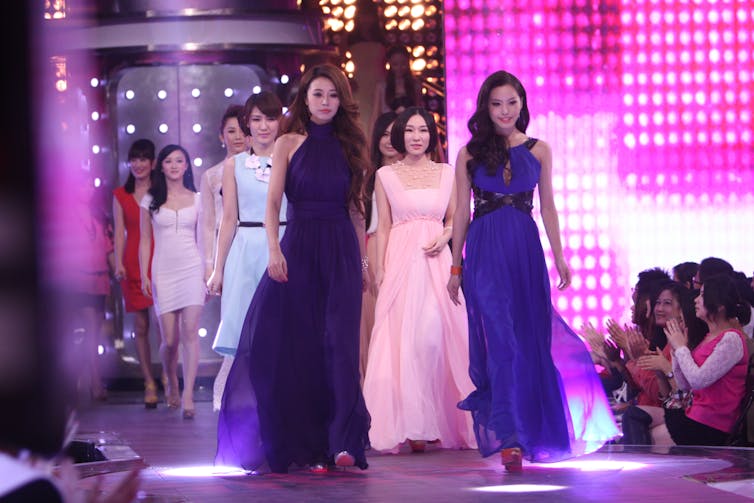 IYATO seems ruthless in its emphasis on realities such as: what friends think of the male contestant, what he thinks of his parents, and vice versa, his job and social standing. There are blunt dismissals of male candidates (by means of lights switched off, sometimes in quick succession, signalling the end of the female contestants' interest).
The men are described as "too fat", "too muscly", or "too needy". They leave the set, dejected, to the sad strains of O Fortuna, and tell their often-sad tale to the camera. At times, there are tears.
Five years ago, the Chinese government opined that the show had the "wrong values", and apparently asked the producers to put less emphasis on contestants' economic standing. But behind the drama there are some hard realities.
The Chinese term shengnu (leftover women) is used in state-controlled media and on internet message boards to describe women who are smart, successful and moneyed, but still not married by the age of 28.
Preference in China for having boys produces a marriage squeeze when those boys become men and search desperately for a suitable wife. According to census data, there are 20 million more men than women in China.
So the dating game becomes more like a piranha tank. Desperation lurks behind the smiles.
To Western eyes, the men in IYATO may seem vulnerable and the women hard and judgmental. My Asian friends respond that that's just an impression given by the format. The women are trying to assess the substance behind the surface impressions. The seemingly huge cultural gap may be more apparent than real.
Friends also warn that the translations – in the form of subtitles – are always approximate, never accurate.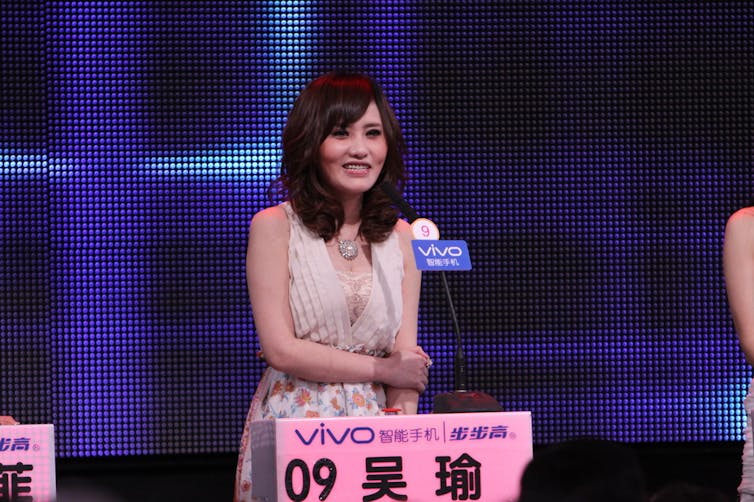 And, of course, "reality" is as subjective in the context of Chinese dating shows as it is in Australian shows.
But the impulse driving such shows is the same, it would seem, regardless of the cultural backdrop. Sociologists such as Peter Berger argue that choosing a partner is a tough choice, fraught with serious consequences, such as "sharing the boredom of a thousand bleary-eyed breakfasts".
And psychologists talk of a powerful need to belong. Rejection has been known to produce actual physical pain. Repeated rejection leads to emotions such as anxiety, depression, and sadness.
Hence the cunning appeal of the promo for IYATO:
Are you terrified you're going to die alone? Do you worry that no one will love you – ever?
We all fear being alone. And the drive towards finding the right partner is a key determinant in our happiness. That's why programs like IYATO and the Bachelor are so popular and, ultimately, the same.