I am an immigrant. Many people worry about those like me, and those from other countries who might follow in my footsteps.
Bold newspaper headlines either blame immigrants for a whole host of issues or portray them as saintly helpers in the struggle for economic well-being.
Political parties use immigration policies as key selling points, driving a division in public opinion – with either fear and hostility towards immigrants, or with unnecessary overwhelming praise. Both are equally undeserved.
And in this politically charged atmosphere, discussion of immigration has become the poster child of an era in which expertise is vilified and inconvenient truths become "fake news". And the fewer facts we have, the more outrage there is.
A mixed picture
The reality is that as researchers, we know little about the relationship, if any, between immigration and crime. This is in part because lowbrow journalistic obsession with immigration and crime has made it somewhat a taboo topic for research. As evidenced by the limited academic literature available, a consensus simply does not exist.
In the US, areas with higher concentrations of recent immigrants have been found to actually have reduced levels of homicide and robbery. Using police recorded data in Chicago, researchers also found that first generation Mexican immigrants are 45% less likely to commit a violent offence than third generation Americans.
Similarly, a large scale European study on the effects of immigration on crime concluded that while an increase in immigration generally does not affect crime levels, it does go hand-in-hand with increased public anxiety and anti-immigration stances.
It's all about culture
Research also shows that immigrants who come from culturally similar backgrounds to their new area, are likely to commit fewer crimes than the native population. Research on Los Angeles, for example, found that a higher number of Latino immigrants who were from culturally similar regions to the current residents, reduced the rates of violence in the area.
Similarly, research in Spain showed that Spanish speaking immigrants had a much more benign impact on crime than those of other origins. Such immigrants undoubtedly have an easier time moving to a new country where the culture reflects something like their own.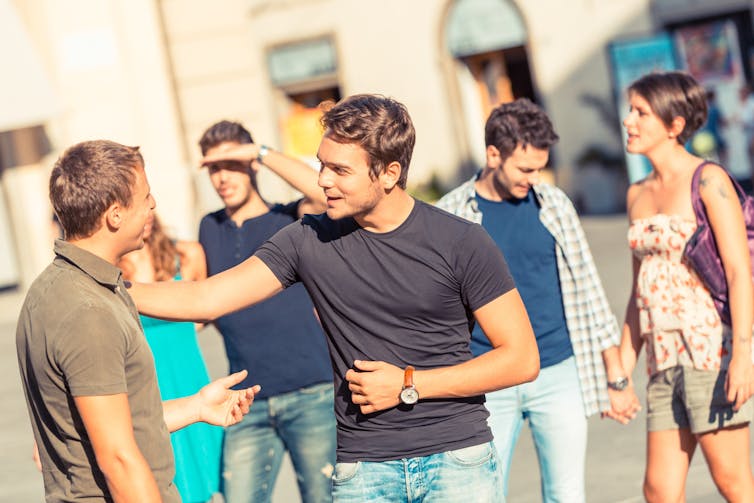 And yet, people from ethnic minority groups in Western countries are disproportionately likely to be arrested and imprisoned for most crime types. And asylum seekers are over-represented in the crime figures in Germany and Denmark.
Similarly in the UK, the impact of two waves of immigration has been examined by researchers, specifically looking at the relationship between a rise in immigration and crime levels. The analysis found that when workers from Eastern European states (that joined the EU in 2004) came to the UK, the impact on crime was minimal. But the research also found that the wave of asylum seekers who came to the UK in the 1990s – mainly from war torn countries such as Iraq, Afghanistan, and Somalia – coincided with a slight increase in the total number of property crimes at the time. This was thought to be down to the fact that employment rates for this wave of immigrants was much lower than those of the average Briton.
What about multicultural areas?
Immigrant populations tend to be very concentrated, with people tending to reside in areas with existing communities. My recent research shows that throughout England and Wales, areas where immigrants from one single background make up a significant majority of the immigrant population, tend to be low in crime. Nearly as low in crime as the areas with small immigrant populations.
It doesn't make a difference what the background of the immigrant population is, what appears to be key is that there is a cultural similarity among the immigrant population within an area. My research also found that areas with very high numbers of immigrants that are low in crime – or below the nation's average – tend to be areas with either European or African immigrants.
But my research also showed that areas where two or more cultures (other than that of the indigenous population) are prevalent, tend to be very high in crime. This is specifically the case in areas with the highest proportions of immigrants from Asia and Europe. In these areas violent crime is 70% higher, property crime is 92% higher and vehicle crime increases by 19% compared to national average.
What to do about it
The research I have carried out shows the need to view culture as invaluable in the examination of the impact immigration has on crime.
It must also be considered that immigrant communities are less inclined to contact police and more likely to "self police" – which inevitably can result in more crime. So, policing of immigrant communities, which are becoming increasingly more concentrated, needs to be done with cultural differences in mind.
Social housing and other affordable housing initiatives must also be thought through carefully to avoid creating cultural clashes where possible. Some recent advances such as the UK government's Integrated Communities Strategy already try to address language barriers that preclude integration. But ultimately, more calm discussion with a view towards a safer and more cohesive world would not hurt either.