For a chronic health condition that causes shame and misery for countless people and costs billions, urinary incontinence keeps a low profile.
Media reports about chronic health conditions appear with alarming regularity, but it is rare to read about the debilitating impact of the involuntary leakage of urine. Nevertheless, urinary incontinence is a condition which, next to Alzheimer's or strokes, is reported as most negatively affecting "health-related quality of life".
The reasons for this are not too hard to fathom. Urinary incontinence, of course, elicits some embarrassment. And there also seems to be a feeling this is a low priority condition: urinary incontinence does not directly bear up against the terrible impacts of life threatening conditions and illnesses.
But to those who suffer urinary incontinence, it can be a tragedy. This condition is often associated with shame, loss of self-confidence, and low quality of life. It is a condition that increases with older age – approximately half of nursing home residents suffer from urinary incontinence.
The financial cost to society is also great. The total cost of urinary incontinence in the US is estimated to exceed US$80 billion by 2020, according to one report. Another study shows that the treatment costs associated with incontinence in general exceeds those connected to treating pneumonia, influenza and breast cancer.
Talking about incontinence
In a collaboration between Lund University in Sweden and Leeds University in the UK, we recently began looking at this subject as part of a wider research project on decision making among health experts.
We reviewed the literature on preventions and treatments and interviewed five experts working in this field in Sweden. Three key findings emerged: a general lack of awareness about the condition, a lack of research on its treatments, and challenges around implementation of the research.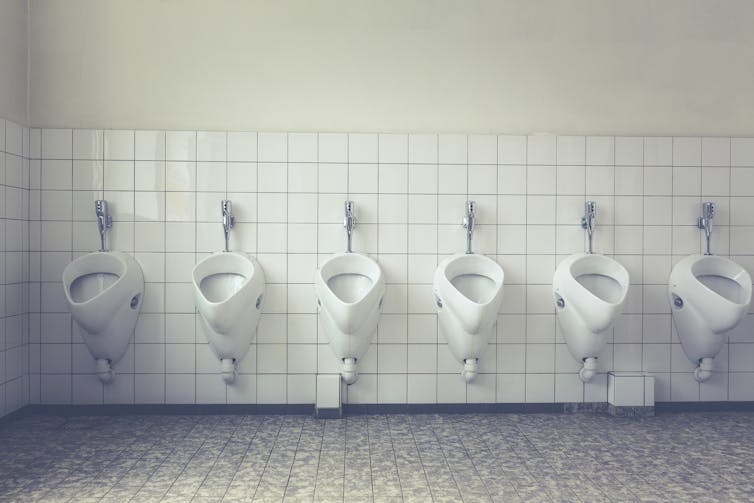 The experts we spoke to all agreed there was a lack of awareness about urinary incontinence among health care professionals. We heard how many in the health care sector did not always recognise patients who experience problems with urinary incontinence – perhaps because the affliction is considered to be a low priority. And it often didn't occur to doctors to ask about urinary incontinence at all.
One of the experts we interviewed said:
Maybe 90% of those with urinary incontinence are managed in primary care, but they are given very little attention.
And another expert added:
Finding these patients isn't easy … Health care providers often say that, no we don't have any patients with urinary incontinence and then they see that yes, they do…
Bladder issues
Urinary incontinence seems to be especially neglected among the elderly. The National Audit for Continence Care found that in primary and emergency care settings in the UK, older people were less likely to have a record of incontinence, despite the fact that the condition becomes more common with age.
Our second key finding was that there is an alarming lack of research into treatments for urinary incontinence. Our interviewees noted that urinary incontinence was simply not an attractive area for study. One expert told us:
Who does a study on how many times you should help an elderly person to empty the bladder in order to minimise leakage?
Instead, most researchers seem more interested in understanding surgical and pharmaceutical treatments. Yet, in practice, the most common treatments for urinary incontinence typically include incontinence pads and behavioural interventions such as toileting programmes or pelvic floor training.
Lack of research
While research on the effectiveness of incontinence treatments is sorely lacking, even less is known about the prevention of incontinence. Pelvic floor training, restricting fluid intake and promoting weight loss are all suggested, but there is simply insufficient research to reliably inform practice.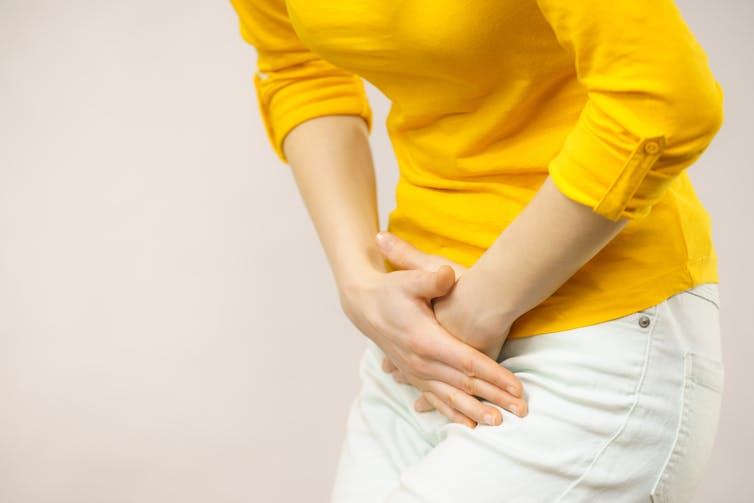 While there is some research on toileting programmes and pelvic floor training, it does not provide enough practical guidance about how to implement those strategies, or for how long. One expert explained the impact this can have:
It is often hard to implement scientific results regarding pelvic training, because the level of detail is too low to actually learn from each other. You need to know how it is done concretely.
Ultimately, urinary incontinence is a health condition that seriously undermines quality of life. And informed, sensible discussion and dedicated research could go a long way towards raising its profile and ultimately, improving the lives of millions.
But for this to happen, people need to start talking about incontinence. We cannot be shy about a condition that is likely to affect many of us at some point in our lives.